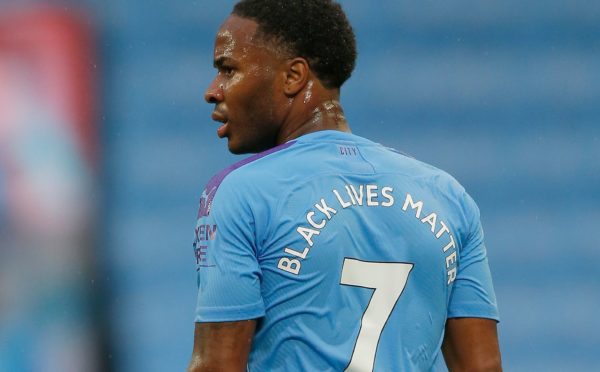 It's 20 years since Rod Wallace was strutting his stuff for Rangers.
He never encountered much in the way of racial abuse towards him during his three seasons in this country, bookmarked by the goal in an Old Firm Scottish Cup Final which secured the Treble for Dick Advocaat's side.
But the diminutive former striker, now 50, insists that Scottish football has to do its bit for the Black Lives Matter campaign when the Premiership resumes on August 1.
Wallace believes it's only right that the SPFL and SFA encourage everybody to bring more equality and opportunities for black people in football.
He told The Sunday Post: "What happened to George Floyd in Minnesota last month was shocking and disgraceful.
"It has led to open conversations around the world about the challenges and lack of fairness many black people face in all walks of life.
"That has been a major positive to come out of such a tragedy.
"But it shouldn't have required his death for people to sit up, take notice and look to improve things.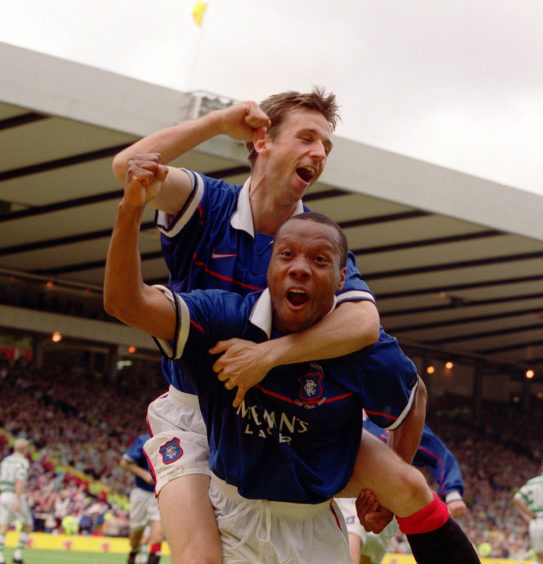 "English football has been very vocal and supportive of looking at how things have been conducted up till now, and the need for many, many changes.
"The words and the intentions are very encouraging – but they need to be put into action, and new rules and guidelines set in stone.
"Scottish football hasn't had the opportunity to do things in public because the restrictions around football are still in place, and the games are not scheduled to start for another five weeks.
"But I sincerely hope that they take the lead from what has been going on in England, and do the right thing.
"A starting point would be taking a knee in support of BLM. That would send out another powerful and meaningful message from Scotland, to go alongside what we've seen in other countries.
"Beyond that, the authorities at all levels need to address things and find ways of making improvements.
"When I played in Scotland for three years, I only had a couple of instances of racial abuse.
"There were one or two shouts at one or two of the stadiums – but there was nothing I would describe as really upsetting to me.
"That said, I accept that any form of racial abuse is unacceptable, and no black players should be subjected to it.
"If just one word is out of place, then it's totally out of order.
"But, back then, you just tried to shut off your mind and ears to it all and concentrate on the football.
"It's different now, however, because people seem to be serious about making changes.
"I also have to say that during my time in Scotland, whenever I was out shopping with the family, or out for a bite to eat, there was never a problem.
"There would have been a wee bit of banter here and there, but that was all fine.
"People will say that sectarianism is more of a problem in Scotland than racism.
"I became aware of that side of things when I joined Rangers.
"The problem has been looked into, but it is still around today.
"But as is the case with racism, nobody has a magic wand to fix it.
"On the back of the BLM movement, we all accept that it would be better to take time to make sure the right measures are taken, rather than rushing into things and finding the right level of progress isn't there in the longer term.
"This isn't a short-term fix. This is for the long term, and to be a part of how society behaves towards black people."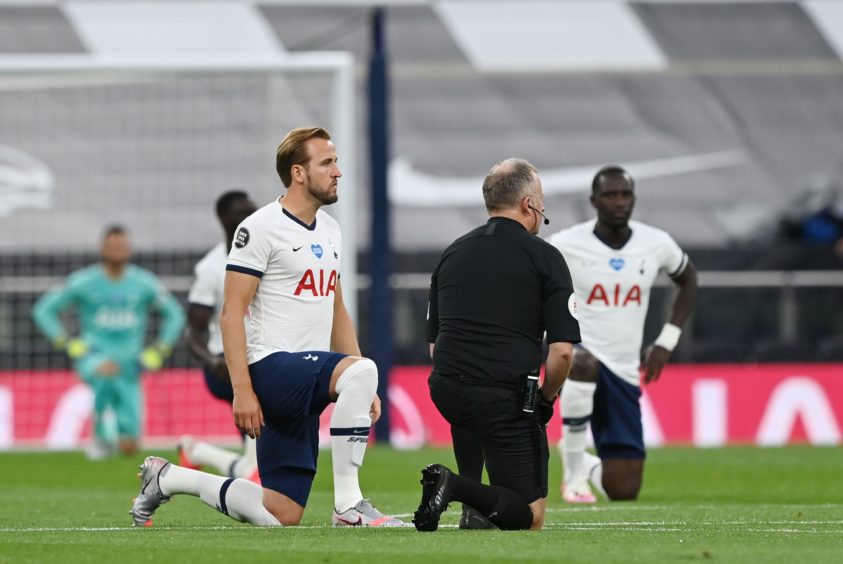 The fact that there are very few black managers in English football, and in executive positions, is something that needs to change.
In Scotland, Kilmarnock's Alex Dyer is the only black manager.
Black players will tell you that they feel it's a waste of time taking their coaching badges as they feel there will be no next to no opportunities given to them.
Wallace revealed: "I took my coaching badges to a certain level, and then stopped. For me, it just felt like I didn't have the appetite to carry on.
"I can't quite put my finger on why, to be honest. Maybe I didn't find it exciting enough, I'm not sure.
"But plenty of black people want to be involved, and it's a sad reflection on our game if they feel they are wasting their time.
"That needs to change. It can't just be that the jobs are only there for white people.
"When I played in Scotland, John Barnes was the manager of Celtic. You now have Alex Dyer at Kilmarnock.
"But in between, how many black managers have been in charge in Scotland's top flight?
"None? One? You tell me.
"Scottish football needs to look at it. People at boardroom level must address this."
Wallace will keep a close eye on BLM developments in this country – and will also be looking to see how Rangers get on in the new season.
He is well aware of exactly what is at stake, and hopes that Steven Gerrard is given the financial backing required to improve the squad.
He said: "Steven Gerrard is definitely on the right track, but he needs more help.
"I know it's difficult because of Covid-19, but the Ibrox board needs to try to find him the funds to bring in two or three more quality players.
"That could be the difference between Rangers winning the league and losing it.
"Money doesn't cure everything and guarantees you absolutely nothing. But it does give you a better chance of getting it right.
"Jermain Defoe is there and he is total quality. He will be desperate to get back playing again for Rangers.
"He will look to get his sharpness back and his eye right in. He will score goals and create many chances for his team-mates.
"Nobody is certain yet what the future may hold for Alfredo Morelos. Steven may look to see if the right bid comes in and that will increase the amount he has to spend.
"But will he be able to bring in someone better than Alfredo, who will score 20 goals? That's the big question.
"Whatever happens, I hope Rangers do it. It's a massive season. It doesn't come much bigger than this."
Wallace was signed by Dick Advocaat on a Bosman from Leeds United in 1998.
Along with the likes of Arthur Numan, Barry Ferguson, Giovanni van Bronckhorst and Jorg Albertz, he helped the club to plenty of successes.
Wallace smiled: "I have some of the best-ever memories of my time at Rangers.
"When I signed in the summer of 1998, Celtic had just won the title and we needed to get back to the top.
"But it was going to take time to gel as we had eight or nine new players, and many different languages, in the dressing room.
"We needed to get on with it and find our way with one another. We quickly realised we weren't going to be given six months or a year to bed in.
"We were fortunate enough to have a squad full of international players, and we got into our stride fairly quickly.
"To top off the first season by getting the winner against Celtic in the 1999 Scottish Cup Final was really what dreams are made of.
"It was the personal highlight of my career, and to add two titles to that made my time all the more special."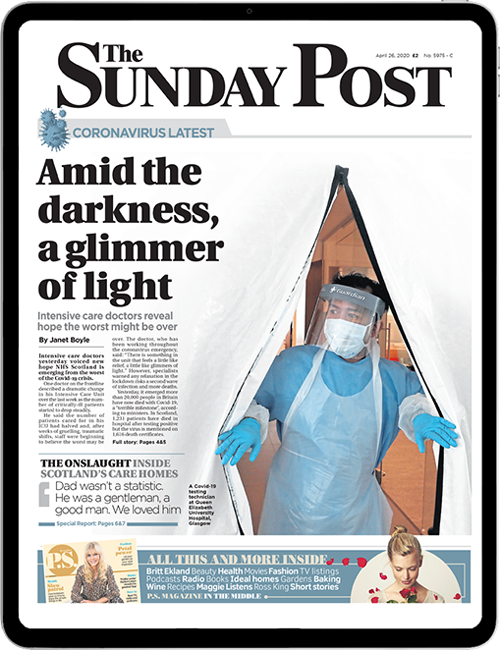 Enjoy the convenience of having The Sunday Post delivered as a digital ePaper straight to your smartphone, tablet or computer.
Subscribe for only £5.49 a month and enjoy all the benefits of the printed paper as a digital replica.
Subscribe