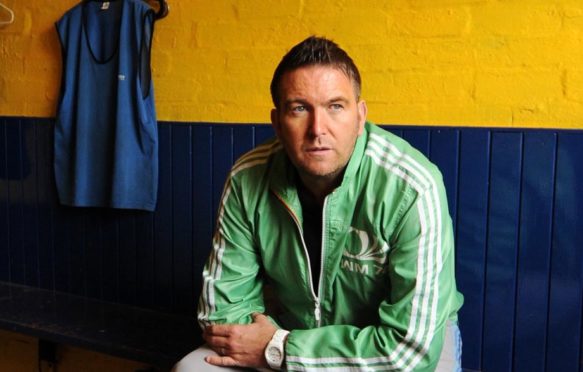 Scottish football's gambling problems are bad and getting worse, experts warned yesterday, after a top-flight coach was arrested in a match-fixing probe.
One former professional said he would be in jail if current betting options – which now include being able to stake money on the number of throw-ins or bookings – had been available when he was playing.
Meanwhile, a gambling ­counsellor revealed he has worked with a Scottish club where a player was stealing jewellery and phones from the dressing room to get cash for gambling. The sports authorities are under increasing pressure over the amount of money received from betting firms, who sponsor clubs and competitions, as issues around gambling continue to plague the game.
Kevin Twaddle, 48, who played for Hearts, Morton, Motherwell and St Johnstone during his career, has told how he lost more than £1 million because of a gambling addiction that drove him to the brink of suicide.
He said news of a police probe into allegations of match fixing did not surprise him. He said: "To be frank, you could say any players who are caught are just unlucky. It's the tip of an iceberg. It's unbelievable how many players are in bother with this.
"If you were to take any ­professional club on any Saturday morning I would guarantee about 90% of players will be gambling, whether it's a small coupon or whatever. It's what they do, it's part of the culture.
"I have always thought match ­fixing, which you used to think happened in places like South America, is getting closer and closer to Scotland.
"They are betting on bookings, on throw-ins, on anything. If it had been available in my day, I would have been in jail, I have no doubt about that. Football, to me, has become an extension of the gambling industry. You only have to look at the sponsors on TV and in stadiums.
"When I see someone getting booked or kicking it out for a corner or whatever, the first thing I think of is: was that deliberate and was it to do with gambling? You can bet on getting a booking. You could just trip someone up or pull their shirt back and that's you. It's that simple."
He added: "Things have changed and gambling has progressed. It has evolved so much and, unfortunately for Scottish football, we have not evolved with it. We need to educate our players on where gambling can take them. I have had two people on the phone this morning broken hearted and breaking down and looking for support and help because of gambling. This size of the problem is off the scale. But I realise what football's like and how difficult it is to say you need help."
Gambling counsellor and ­psychotherapist Steve Pope said: "I work north and south of the border across all leagues and can say that football is riddled with gambling.
"We worked with one team in Scotland where a player was stealing jewellery and phones out the dressing room to get cash, which obviously wrecks team spirit.
"One player I worked with was waking up at 4am to see how his bet in the Iranian football league had done. That was on a match day, so that's no good for your preparation.
"It is everywhere. For any team on the park at any time, I would say eight of the 11 players are gambling. I am not saying they are addicted, but they are gambling nonetheless.
"It's instant access. You don't have to wait for anything – just open up your laptop or tap on your mobile phone. You can lose everything."
The homepage of the Scottish Professional Football League's website yesterday contained more than a dozen mentions of main sponsor Ladbrokes as well as two for Betfred. The Ladbrokes deal ends this season.
The William Hill name is ­displayed outside the main stand of the national stadium at Hampden while the main shirt sponsors for both Rangers and Celtic are betting firms.
The Scottish Football Association (SFA) announced last month that Hill's sponsorship of the Scottish Cup will not be renewed following the end of the current agreement on June 30.
Former English FA chief executive Mark Palios last month said football needs to "wean" itself off gambling sponsorship, adding the game's links with the betting industry had gone "too far".
A string of high-profile ­players have breached rules on betting in recent years including former Rangers ­players Joey Barton and Ian Black.
SFA disciplinary rules prohibit players, coaches, club officials and referees in Scotland from betting on football anywhere in the world.
Hamilton Accies head coach Brian Rice self-reported this year that he had bet on thousands of matches while in the grip of his addiction.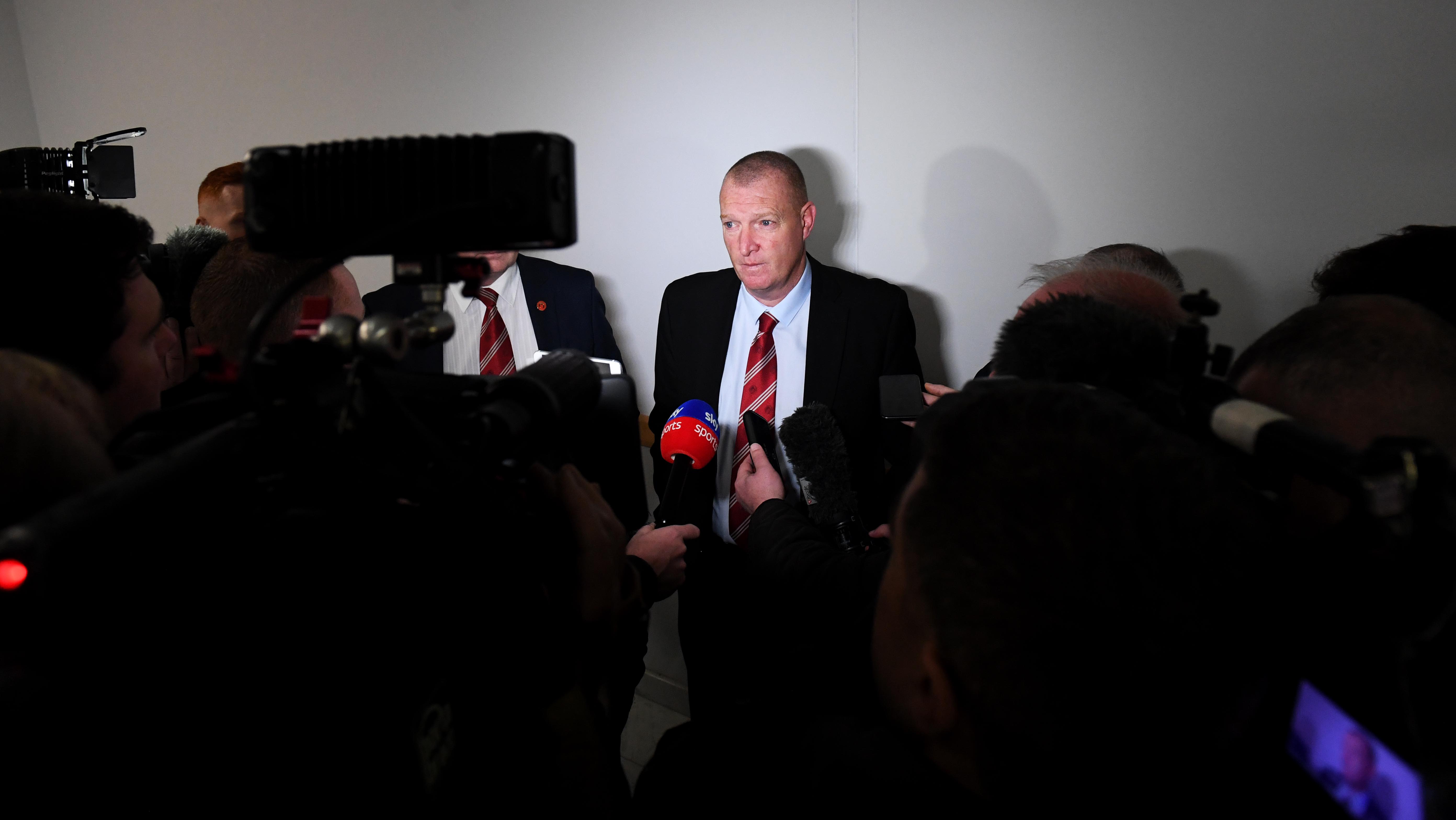 Fraser Wishart, chief executive of the Professional Footballers' Union Scotland, said: "We take this issue seriously and on our regular visits to clubs we educate and inform our members about the rules surrounding gambling and about the importance of integrity within football.
"We have a counselling service for players which is widely used and have a close relationship with ­services that provide bespoke confidential counselling for any of our members who come forward with gambling problems."
The Scottish Football Association said: "All persons under the jurisdiction of the SFA, including players, team staff and match officials, are subject to the disciplinary rules within our Judicial Panel Protocol.
"In addition, we have betting and integrity Memorandum of Understandings with a range of gambling organisations to share information in order to remain vigilant to the global threat of match-fixing and other integrity-related challenges such as insider betting."
Conservative MSP Ruth Davidson, who has campaigned on the issue, said: "There are clearly major problems with the relationship Scottish football has with gambling.
"Betting firms sponsor our biggest teams and our major tournaments. Yet we know the damage addiction to betting causes, especially among young men, some of whom make a living from Scottish football. We cannot stand by and watch as gambling addiction ruins lives and families.
"The relationship needs to be looked at again and I hope this is something both the UK and Scottish governments can work on together."
The Scottish Government said: "We will continue to consider evidence on what works best to address the issue of gambling harm in Scotland. People with lived experience of gambling harms will be closely involved in co-producing a co-ordinated framework to underpin this work."
---
Advice on problem gambling can be obtained from NHS24 on 111,
Breathing Space on 0800 83 85 87,
National Gambling Helpline on 0808 8020 133,
---
Guardians of football have a duty of care towards fans
By Ronnie Cowan, campaigning MP
Gambling on football has become intrusive and often the gambling overshadows the actual game.
Constant advertising and a stream of games is putting vulnerable gamblers under severe pressure, and cooling off periods are almost non-existent.
The guardians of the game have a duty of care that extends beyond the players, coaches and staff to the fans that keep the game alive. I have met with the chief executives of the SPFL and the SFA and I feel we've had productive discussions.
I was interested to learn more about the existing support structures in place for players who may have gambling-related harm issues.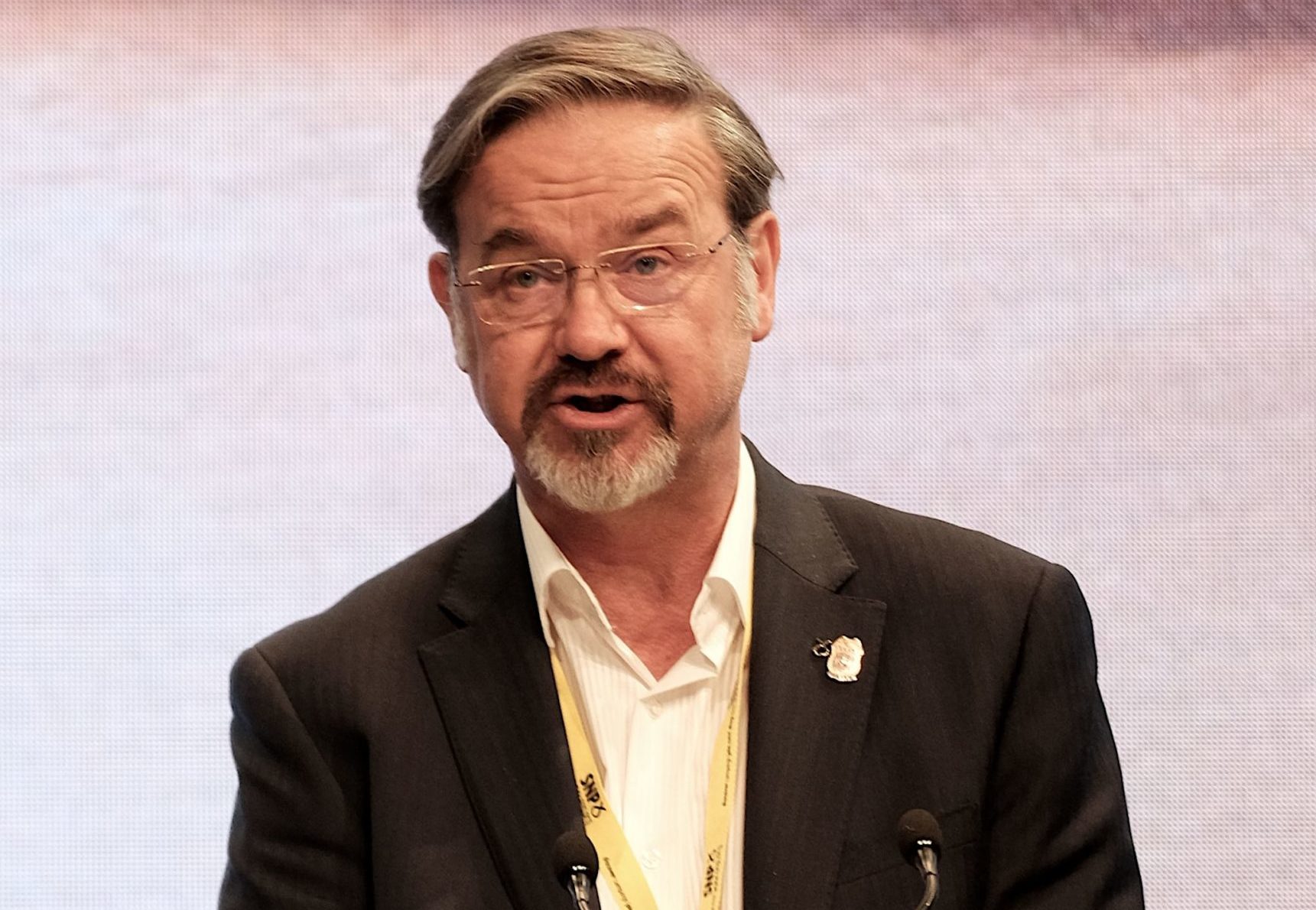 I hope the organisations will ensure players and club officials know of the support which is available if gambling has become problematic.
These discussions are an ongoing process to highlight the relationship between gambling and sport and to ascertain if the benefits outweigh the costs.
I will continue to raise the subject and I am happy to talk to all interested parties.
The all-party parliamentary group on gambling-related harm has written to the Big Six English Premier League clubs asking to meet to discuss the issue.
The FA has also indicated it will meet with the group. It's clear the behaviour of the bookmakers pursuing vulnerable gamblers is prevalent throughout football. The normalisation of gambling through the sponsorship of football leagues, cups and logos on shirts is evidence of such behaviour.
Inverclyde MP Ronnie Cowan is a member of the House of Commons parliamentary group on gambling-related harm
---
The Sunday Post View: Beautiful game's ugly addiction
One of these days in your travels, a guy is going to come up to you and show you a nice brand-new deck of cards on which the seal is not yet broken, and this guy is going to offer to bet you that he can make the Jack of Spades jump out of the deck and squirt cider in your ear. But, son, do not bet this man, for as sure as you are standing there, you are going to end up with an earful of cider.
– Author Damon Runyon
The Broadway chronicler of Guys And Dolls might not have been to many Scottish football matches, but these days he might not be too surprised to see Jack O'Spades warming up on the touchline.
It is stating the obvious to say football has a gambling problem. Or, more accurately, football has a number of related gambling problems, from the millions in sponsorship and advertising being ploughed into the sport by betting firms to the players, managers and fans, at every level of game, admitting betting on the beautiful game has become an ugly addiction.
So when is enough enough? At what point will everyone who loves the sport admit Britain's gambling culture risks killing our trust in football? At what stage will the authorities running our game accept that, if nothing is done, suspicion and doubt will eventually drain fans' good faith.
Racing might be the sport of kings but it was always seen as the sport of punters. No more. The millions being bet on football are the big stakes now and the bookies, as ever, have not been slow to chalk their boards. The ways to bet on every second, of every game, seems to grow with every 90 minutes that passes. Simply betting on a result now seems archaic when you can bet on the number and timing of corners or offsides or bookings.
But when money can be made on such specific events, a red card in such and such minute, a yellow in extra-time, or whatever whenever, so too does the ability for players to make these specific things happen. Whatever the reason, their own betting addictions or simple greed, it is corrupt, corrosive and, unless every allegation is ruthlessly investigated, will eventually sap the trust of the fans paying money to watch what is, in effect, a set-up, a fix.
The football authorities, in Scotland and elsewhere, understand this, of course, and are seemingly sincere in their efforts to enforce the strict rules on professionals betting, while the police will be expected to pursue allegations of criminality during football matches like any others.
If this is happening, it is hard to believe it is happening a lot, but experts, including, as he tells us today, former professional footballer and gambling addict Kevin Twaddle, fears the temptation is simply too much for too many.
The bigger picture is that football is awash with bookies' money, encouraging a belief that betting is somehow integral to the sport. It is beyond time for that to change, before O'Spades gets booked for squirting cider in our ear.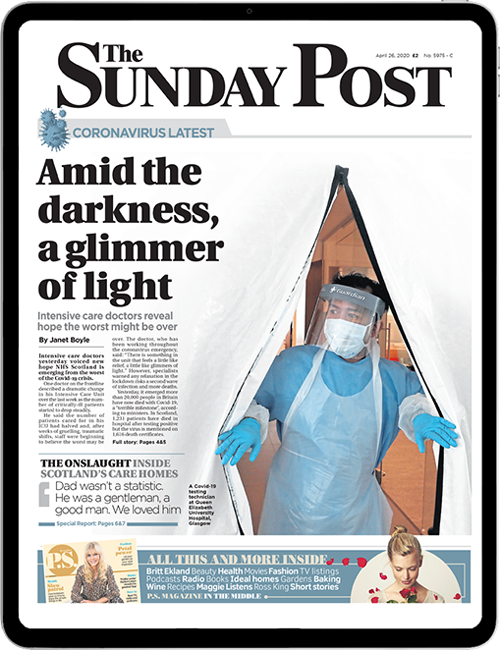 Enjoy the convenience of having The Sunday Post delivered as a digital ePaper straight to your smartphone, tablet or computer.
Subscribe for only £5.49 a month and enjoy all the benefits of the printed paper as a digital replica.
Subscribe