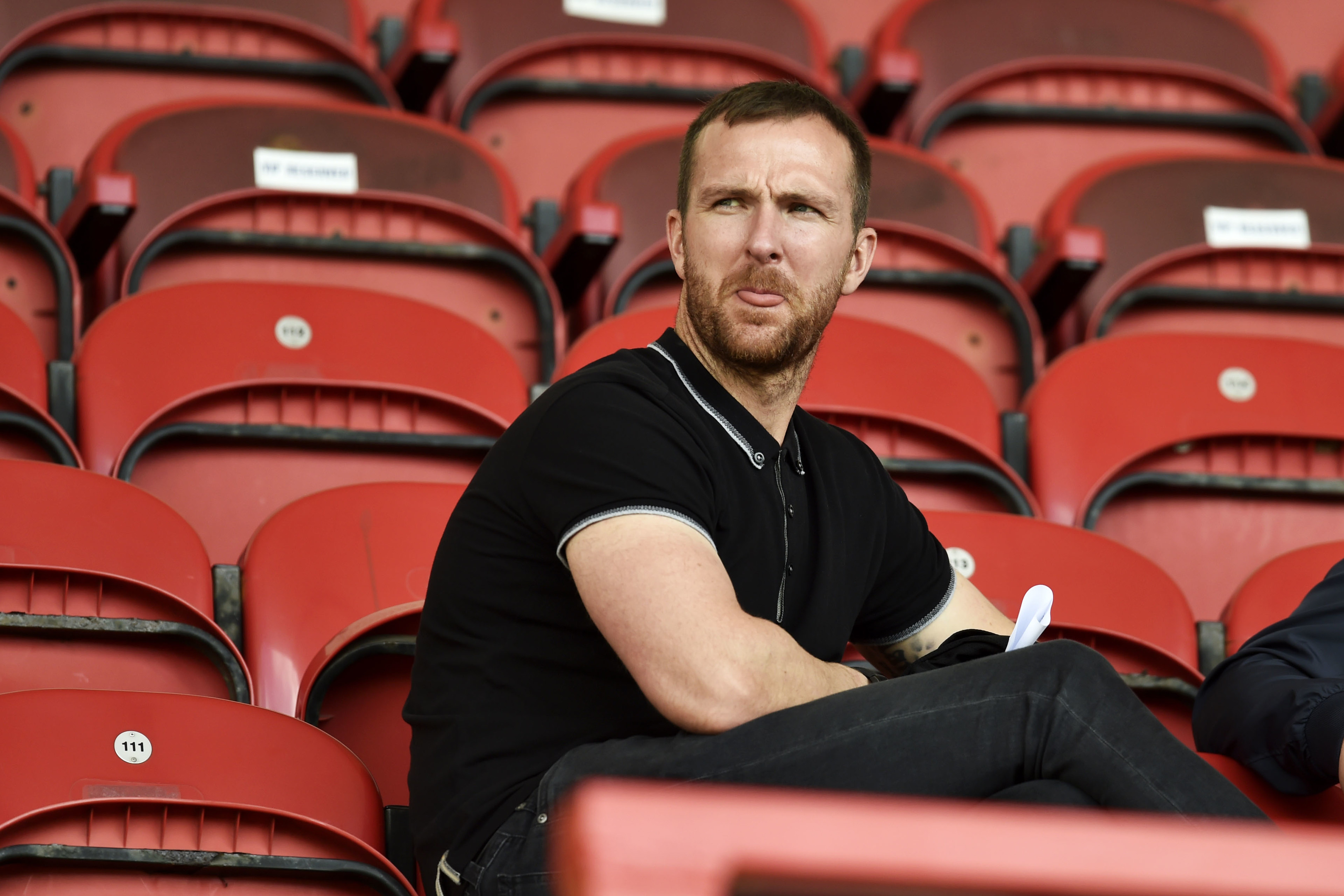 SELF-REFLECTION is a huge part of self-improvement.
So Andy Webster is targeting first-class honours when he studies himself at university!
The former Hearts and Scotland defender embarked on a degree course in sports and business management after calling time on his playing career last summer.
The 36-year-old, who is combining his studies with a role coaching St Mirren's Under-20s, is keeping his options open as to what the future holds.
But in the short-term, he's gearing up to have his knowledge probed of the landmark legal test case that bears his name.
The "Webster Ruling" of 2008 cleared the way for players to walk away from a contract after a fixed period, providing compensation – rather than a transfer fee – is paid.
It offered the legal seal of approval to Webster's controversial departure two years before from Hearts to Wigan Athletic.
The defender ended up walking out on the Jam Tarts, despite having a £5m price tag slapped on his head by former owner Vladimir Romanov.
That sparked a lengthy legal wrangle, which ultimately found in his favour by the Court of Arbitration for Sport.
Now Webster is ready to relive the experience in the classroom – even if he'll have to help his course-mates along the way.
"I would like to become a manager further down the line, but I want to get my university degree finished first," said Webster.
"Hopefully, the university part of it will give me a better insight into things if I do become a manager some time in future.
"That was my thought process going into it.
"I thought having a bit of business knowledge can only be a good thing when you are dealing with directors, budgets and all that sort of stuff.
"There are loads of things you learn apart from the business and economics. It's about leadership, marketing and things like that.
"We are also doing a sports law section next year. And whose picture appeared when we were having a quick look? Mine.
"So that's going to be interesting.
"We are in groups of four or five working together on the course, so a few of them were saying: 'Oh, we recognise this guy!'.
"So it looks like I'm going to be studying myself next term.
"I won't have any excuses for not passing!
"I've just told them that when we study that part of it, just to give me a shout if they want any information.
"It's going to be interesting studying something I was involved in, that's for sure."
Going from playing to coaching and management is a well-worn career path. Making the leap from the pitch to the boardroom is less common.
But former defender Ian Maxwell's appointment as chief executive of the SFA – along with Jackie McNamara's stint in the same role at York City – have given Webster food for thought.
He said: "The administrative side of it may also interest me further down the line because I have found it fascinating.
"I love the coaching, but who knows? There have been ex-players who have gone into that side of the game.
"Ian Maxwell is obviously the most high-profile one at the moment with the job he's got with the SFA.
"Doing my degree could open doors into the off-field stuff as well.
"We will just have to wait and see, but I wouldn't rule anything out."
One man for whom doors opened recently is Jack Ross.
Webster was a first-hand witness to the transformative work the former St Mirren gaffer did before leaving for Sunderland.
Ross earned his move through his tireless approach to dragging the Buddies from the Championship basement to the Premiership.
Now Webster believes his old gaffer can work the same magic at the Stadium of Light.
"Sunderland is a great move for Jack, and one he thoroughly deserves because he was excellent for St Mirren," said Webster.
"He has played a huge role in turning St Mirren around, and the job he has at Sunderland is not too dissimilar.
"They are a massive club, who have fallen down the leagues. So there is huge potential there.
"They were still getting crowds of up to 30,000 last season, and if they are winning in League One, it will only go one way.
"They have new owners who have said there is a budget, so everything will be geared up to win promotion.
"Jack will handle the expectation no problem. He will know what he wants to do to get the club to where they want to go.
"It's a great opportunity for him, and everyone wishes him well."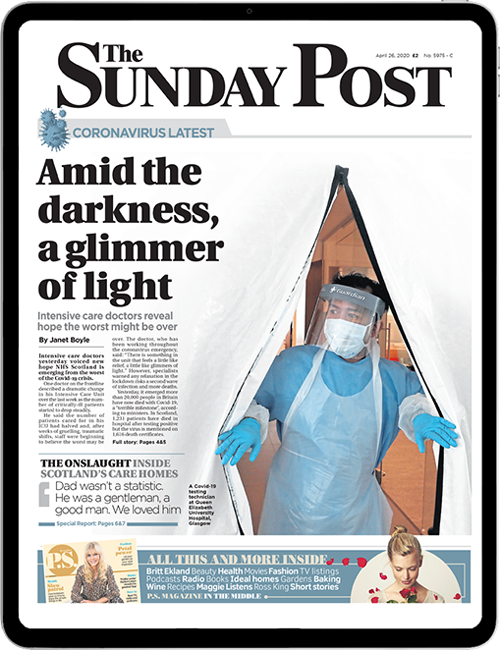 Enjoy the convenience of having The Sunday Post delivered as a digital ePaper straight to your smartphone, tablet or computer.
Subscribe for only £5.49 a month and enjoy all the benefits of the printed paper as a digital replica.
Subscribe