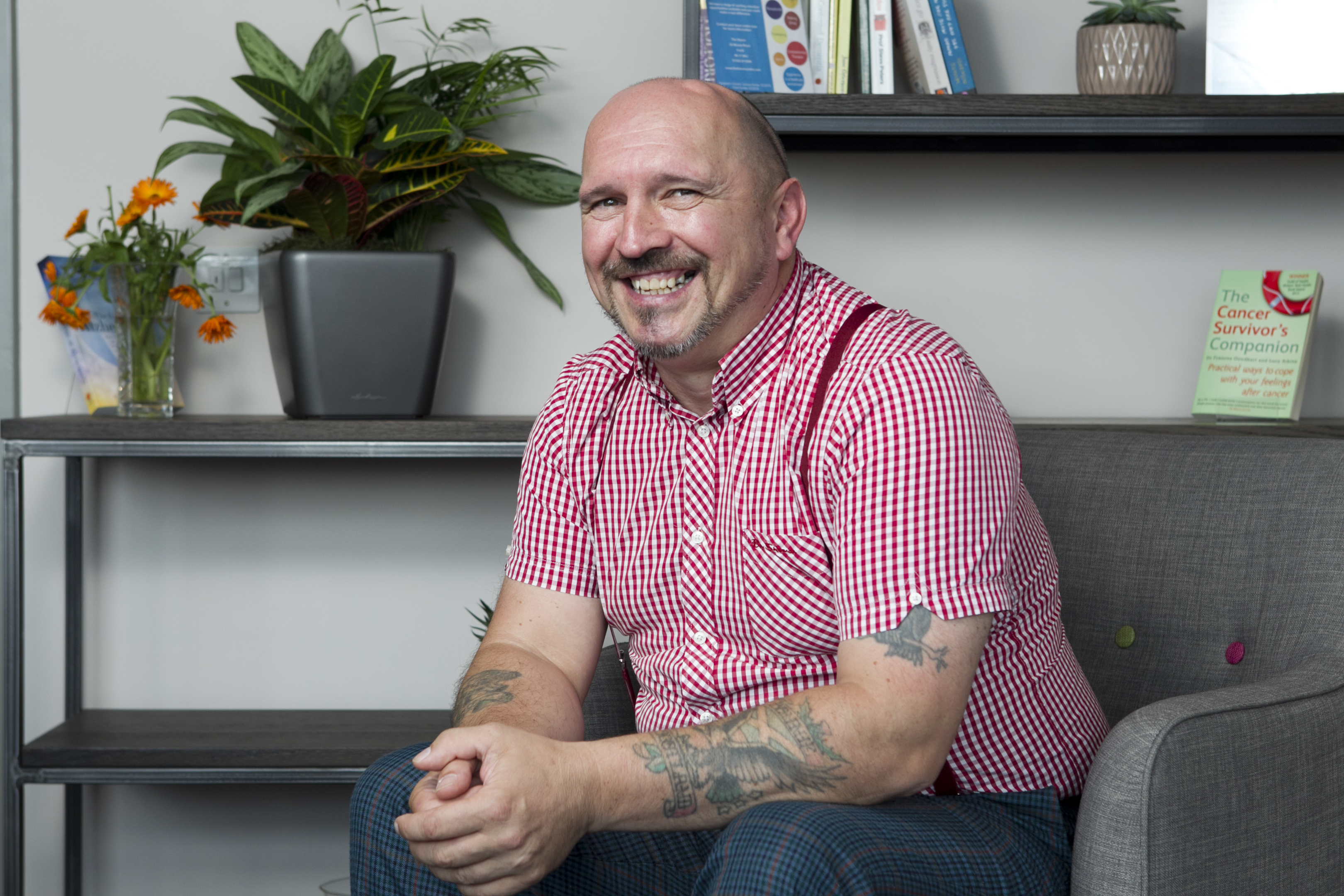 WHEN he turned 40, Scott Wilson thought he was in the prime of his life and in the best of health.
He was a firefighter and also ran his own gardening business.
Then came the hammer blow that changed everything; being diagnosed with Parkinson's Disease.
He had to give up the jobs he loved and, a result of the side effects of his medicine, developed a short-lived gambling addiction that cost him £10,000. But now, a decade after the shattering diagnosis, Scott is fighting back at the effects of the condition thanks to implanted electrodes and a charity giving him vital physical and mental support.
"It all started in the most innocuous of ways," said Scott, from Biggar.
"I thought I had a trapped nerve in my back which was causing me a bit of a problem with my left hand. But the tremor got worse and when I started looking into what it might be, I had about four or five of the symptoms of Parkinson's."
Scott finally went to see his GP and, after tests, was given the shattering news in the autumn of 2008.
The grandad of two admits he thought it was something that only hit the elderly and had no real indication of the rapid impact it was going to have.
"I actually sort of welcomed it at the time as it wasn't cancer or something really life-threatening."
He tried to carry on with his gardening business, but it became too physically demanding. And his 10-year term as a retained fireman for his local community had to come to an end.
"I loved doing it, but people's lives are in your hands so you have to be 100%. And I couldn't have colleagues worrying about covering for me." Scott was taking medication to try and control his symptoms, but there was an unexpected cost. "I had only ever really had a flutter on things like the Grand National, but I ran up a huge gambling bill.
"It really got out of hand for about a month and I ran up a bill of just under £10,000 online. I found out later that the initial drug I was on can lead to addictions, including with gambling.
"I was sitting in front of the computer screen getting a buzz I didn't get anywhere else. As soon as I saw the bills and told my nurse she said I was to stop right away and I was put on another drug that didn't have those side effects."
Scott was helped enormously in 2011 when it was found he was suitable for Deep Brain Stimulation. The 10-hour operation involved implanting fine wires in the brain, attached to a pacemaker-like device in the chest. They deliver high frequency stimulation which change some of the electrical signals in the brain that cause the symptoms of Parkinson's.
"I can actually adjust it," said Scott. "It's like night and day when I switch it off. With it off I can't hold a cup or anything, I just can't keep still.
"When it's back on, everything calms down. It has helped so much I was asked to become a peer support volunteer for Parkinson's UK, speaking to those who are going to be going through the operation."
But Scott still needed further help and that has come through The Haven, a charity supporting people in Lanarkshire who have life-limiting illnesses, including cancer, MS and motor neurone disease. In Scott's case, he visits their centre in Forth to get massages, reflexology and reiki, as well as emotional support from the nurses.
"When you have Parkinson's you are constantly fighting against the involuntary movements," added Scott. "You get cramps in the legs, arms, everywhere. I can walk in to The Haven, shuffling a bit and struggling and I come out like a new man. It's wonderful. Like Billy Connolly, I try to stay positive and have a bit of a laugh when I can."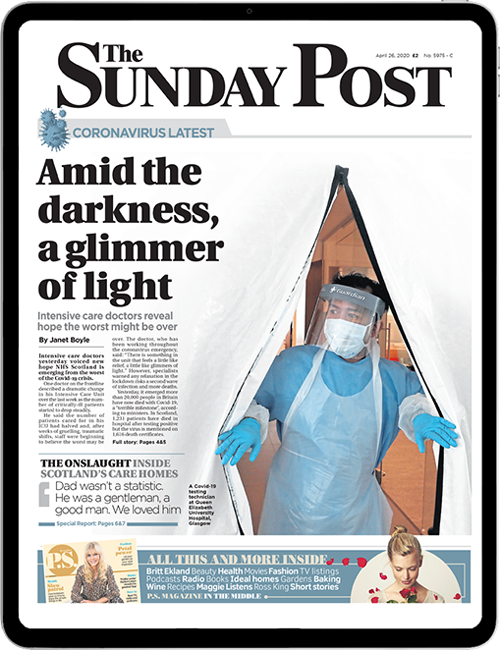 Enjoy the convenience of having The Sunday Post delivered as a digital ePaper straight to your smartphone, tablet or computer.
Subscribe for only £5.49 a month and enjoy all the benefits of the printed paper as a digital replica.
Subscribe