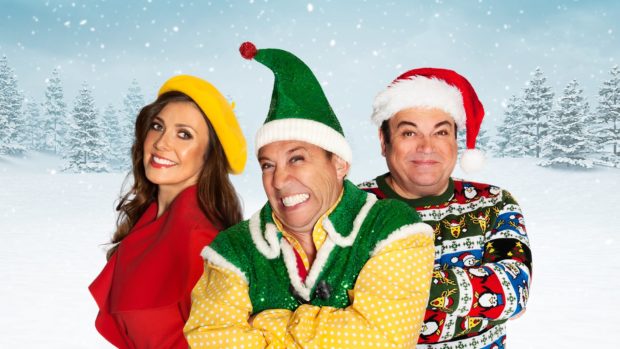 Halloween hasn't yet passed but already Shaun Williamson is looking forward to Christmas.
The former EastEnders star is appearing in the stage version of Elf, one of the best-loved festive films of recent times, in a huge arena production.
Starring alongside Kym Marsh and Tam Ryan, he says it's a huge spectacle of a show and, personally, he loves it because he'll have Christmas Day and Boxing Day off.
"This will be the first time in 15 years I've not driven to a theatre on Boxing Day and that appealed to me," the 53-year-old actor admitted.
"I was so pleased to be asked to be involved in this. It has to fill a stadium, so it's bigger and more spectacular. There are stunts, special effects, even flying sleighs.
"I enjoy panto, so I'm looking forward to having all the usual fun that goes with it on Elf, but without the slog of 60 or 70 shows."
Elf is the story of Buddy, a human adopted and raised by Santa's elves as a baby. When he realises as an adult that he isn't an elf, he travels to New York to meet his biological, and cold-hearted, father.
Shaun plays Walter Hobbs, Buddy's dad, performed by James Caan in the film.
"Those are big shoes to fill," smiled Shaun. "I remember watching the film with my kids a long time ago, but I'm resisting doing so again because I don't want to be influenced by it.
"I love watching Christmas movies and I think all great festive films are a version of A Christmas Carol.
"In Elf, Walter is Scrooge – he hates Christmas and would rather work through it, but thanks to a series of heart-warming occurrences he's turned around."
This year is Shaun's 30th since beginning his acting journey and he says he's thankful for his time as Barry on EastEnders, even though it led to him being typecast.
"I was snapped up by EastEnders not long after leaving drama school and I don't think I appreciated how lucky I was.
"To leave the show after 10 years with 20 million people watching your death is a hell of a thing. Anything like that does come with an element of typecasting.
"When 12 million people are watching on a bog-standard Tuesday night, you're going to become famous.
"I had no problem getting work afterwards, but not the amount of drama I would like. I've had a heavy dose of comedy typecasting – especially with the work I did with Ricky Gervais.
"When I left EastEnders, I had never acted on stage. Now, I'm in my 33rd stage show in 16 years."
Looking back over the past three decades, he says his favourite moment was his episode of This Is Your Life in 2001.
"It was watched by 10 million viewers and I still have the book. My dad and gran were still alive and there was a brilliant party afterwards."
But dad-of-two Shaun also has plenty to look forward to in the future. As well as Elf, he has a role in upcoming BBC sitcom, Mr Winner.
"That was written by Matt Morgan, writer for Russell Brand when he was at his peak," Shaun added.
"It's like a remake of Some Mother's Do 'Ave 'Em. I play the father-in-law of this man-child and feel I have to give him work, but he wrecks my life at every turn.
"The scripts are very funny and I hope it translates on screen."
---
Elf, SSE Hydro, Glasgow, December 14-15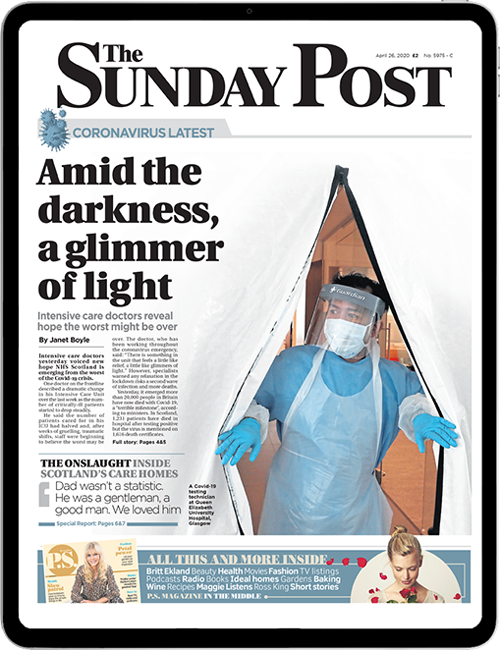 Enjoy the convenience of having The Sunday Post delivered as a digital ePaper straight to your smartphone, tablet or computer.
Subscribe for only £5.49 a month and enjoy all the benefits of the printed paper as a digital replica.
Subscribe