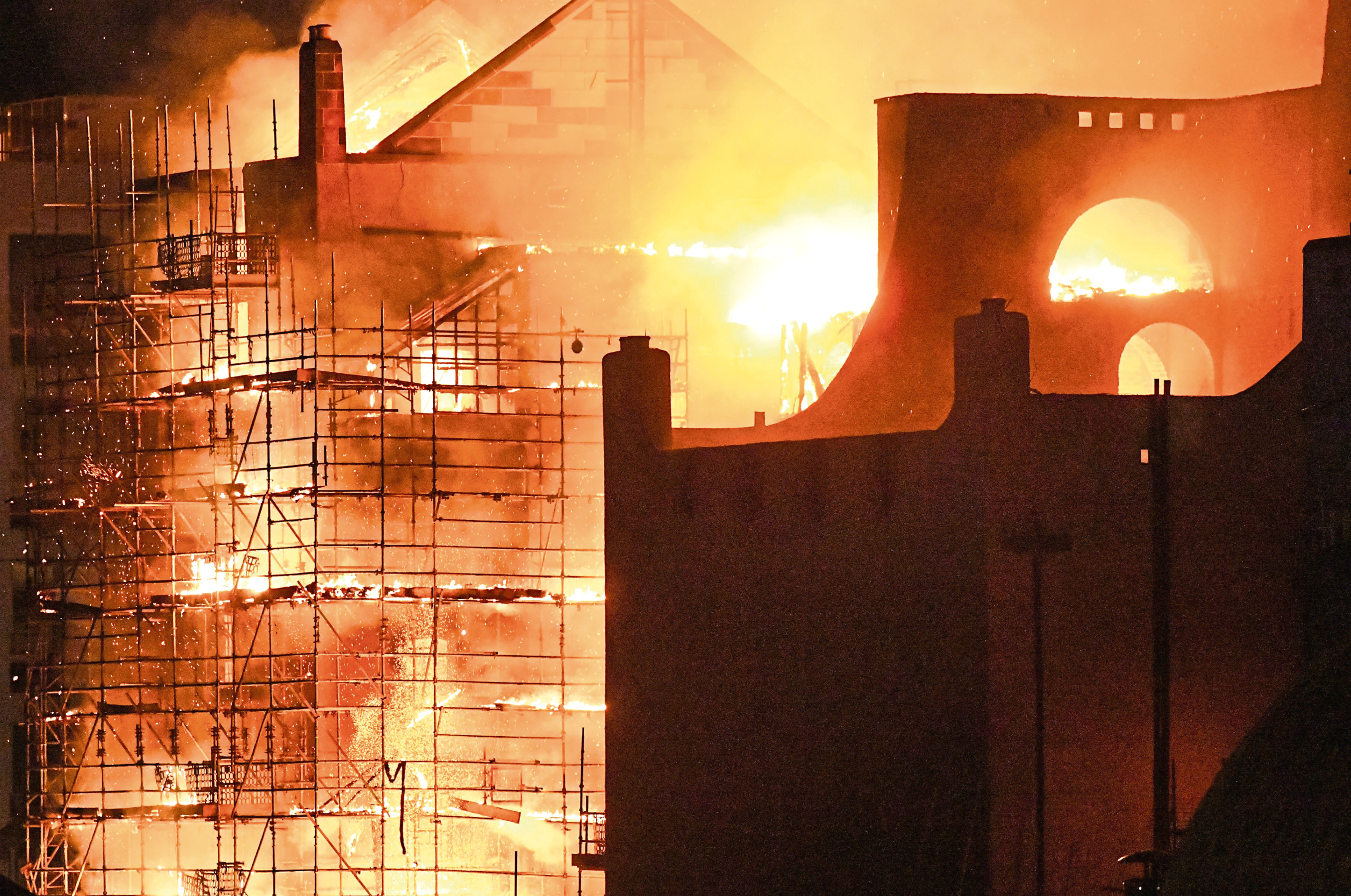 A FORMER director of the Glasgow School of Art claims it is "absolutely unforgiveable" the iconic building was gutted by fire and that it should be taken into the care of a trust.
Professor Tony Jones said the idea of taking the building out of the hands of the art school and leasing it back for a peppercorn rent had been discussed in the 1980s, when he held his post.
The idea faded, but he said creating a trust now would place the building "in the hands of trusted oversight." He called on First Minister Nicola Sturgeon to appoint a team of expert trustees to ensure the future of the building was "in safe hands".
Professor Jones said: "The loss of Mackintosh's masterpiece is absolutely unforgiveable. Glasgow's single-most famous building, a gem in Scotland's crown, burned down."
The comments have been made in a submission to the Scottish Parliament's culture committee, which will hold another evidence session on the Mackintosh fire on Thursday. Meanwhile, experts have called on the GSA to publish a list of all items lost in both the 2014 and 2018 fires.
The Glasgow School of Art said: "Professor Jones more than anyone appreciates the inextricable link between the building, the school and the educational experience of our students. We are confident that after reading our submission to the Scottish Parliament he will reflect on this suggestion."
A spokesperson added details of the impact of the 2014 fire on collections and archives had already been made available.