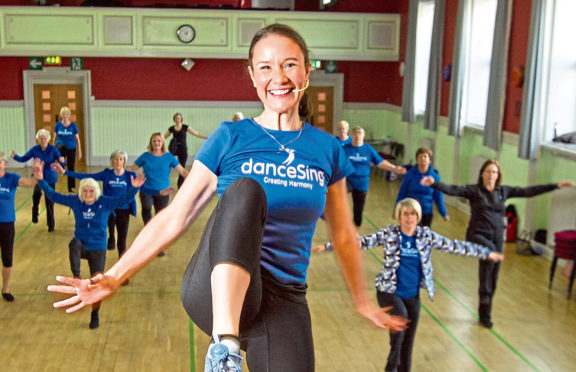 Natalie Garry aims to get us singing and dancing our way out of the loneliness epidemic.
This week is National Loneliness Week and Age UK reckons 1.2 million Britons are "chronically lonely".
The former pro ballet dancer is the founder of danceSing, which runs inclusive classes combining singing and dancing, promoting fitness and helping forge friendships.
"Loneliness is a growing epidemic," says Natalie. "It's ironic when we're meant to be more interconnected thanks to social media and everything.
"I'm actually all for social media because I see the amazing online community that's been created around what we do.
"People chat on Facebook and support each other and share all sorts of things. They also socialise after the classes, especially some of the daytime ones when they tend to go for coffee or lunch, and we encourage that."
The day I… discovered the joy of dance: Natalie Garry, 45, founder of danceSing, Dollar
Natalie explains: "I went along to a choir when my youngest went to school, and I loved it.
"I saw how much good it was doing everyone and I realised I could make it better and get a double hit with it – I thought, 'Why don't I put together the choir with the fitness sessions?'.
"Choirs are massive, there are 60 in Glasgow alone, and singing's great. It releases all those feel-good endorphins and the feeling of inclusion, of being in a group, does help combat loneliness.
"There are a lot of special things that happen when people sing together and there's a lot of support.
"It's mainly ladies at the moment but men are very welcome – if I was a single bloke I'd definitely come along!
"It is open to all ages but at the moment we are predominantly getting the 40-plus bracket – my oldest lady is 92! – and our programme is tailor-made to encompass health and fitness for that age range.
"The danceSing class is half dance, half singing but it really is the choir that keeps you fit and we've got some choir-only things, too – you don't have to do the dancing!
"We work a lot on mobility, flexibility, balance, coordination but, equally, I'm aware of inclusion.
"Families are often not as 'on the doorstep' as they used to be, people need to have this sense of belonging.
"We do a lot of social things like dancing-and-dine nights when we get together, and we're going to be at the Kelpies on the Summer Solstice, Friday June 21.
"We're asking people to come along at 6pm and we teach them a big song and a dance, and then just sing and dance under the Kelpies.
"I'm aware that not everyone wants to run a triathlon. It's about working out what people can do, particularly as we're ageing.
"We've got to keep active and help keep people away from the NHS, and I look at some of our people and they're obviously fitter, some have lost weight, we're building up strength around the knees so they don't need surgery, but the mental health aspect is as important as the physical one.
"Our people say danceSing is the best medicine they could have. One lady's doctor said, 'I'm prescribing you this, it's what you need'."
For more information visit www.dance-sing.uk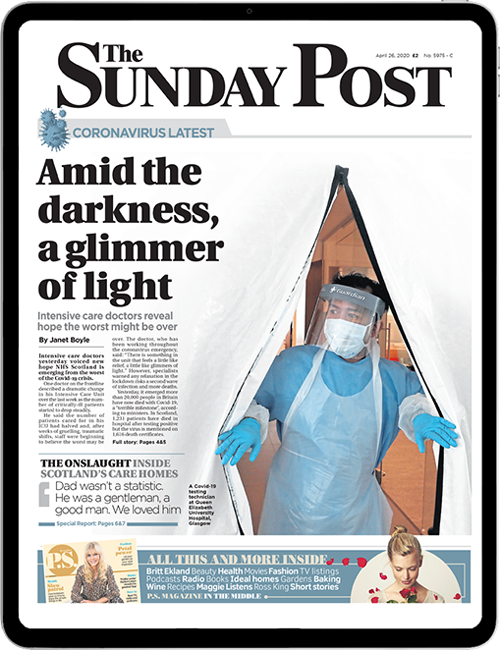 Enjoy the convenience of having The Sunday Post delivered as a digital ePaper straight to your smartphone, tablet or computer.
Subscribe for only £5.49 a month and enjoy all the benefits of the printed paper as a digital replica.
Subscribe