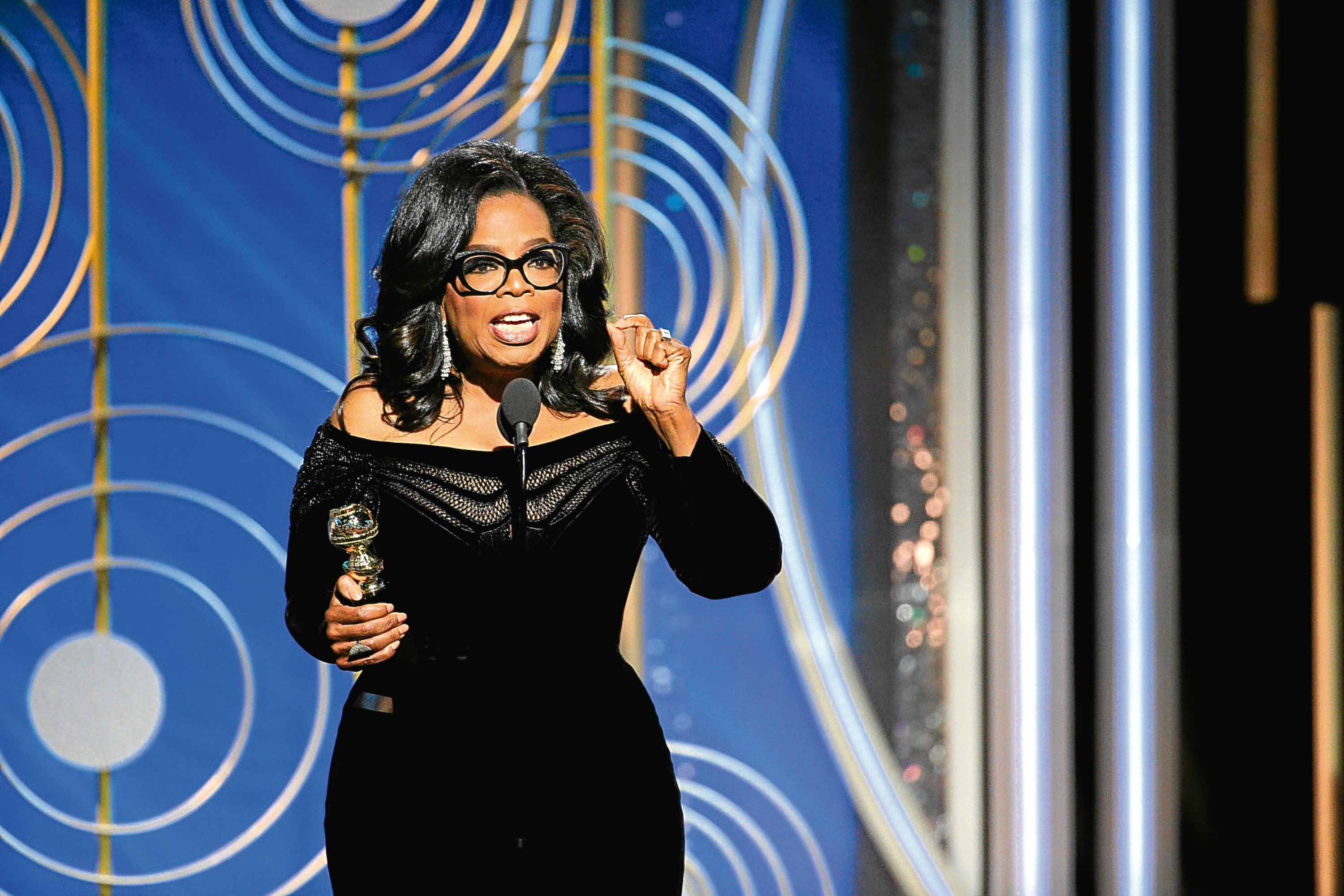 AFTER the speech comes the speculation!
On Sunday night Oprah Winfrey stole the show at the Golden Globes here in Los Angeles as awards season kicked off in earnest.
She used to host a talk show but these days Oprah is the head of a multi-billion dollar media empire.
Her barnstorming speech sparked furious speculation that she would be running for the top job, President of the United States.
People in Oprah's camp aren't ruling out a run for the White House, but it's too early to say one way or the other.
Trump versus Oprah in 2020? I might just apply for the job of US political correspondent for Good Morning Britain and be done with it.
But will Oprah be President? It's hugely, hugely unlikely – then again, I'm sure I said the same thing about The Donald!
At the Golden Globes I was delighted to see one of my favourite actresses recognised – the wonderful Alison Janney.
She picked up the award for Best Supporting Actress in a Motion Picture Drama for her role in I, Tonya.
It's a quite outrageous version of the life-story of disgraced figure skater Tonya Harding, starring Margot Robbie.
Alison, who starred in The West Wing, is fantastic as Tonya's mum, who comes across as a bit of a monster in the film.
Thankfully she's the opposite in real life.
"I've always said I wanted to play a villain, and this is the villain that came to me," Alison told me.
"I put it out there a while ago that I wanted to play a villain – but I thought more of a James Bond character who wore nice clothes and had beautifully coiffed hair…"
I had to comment on her swearing skills – she drops a few f-bombs in I, Tonya.
"My mother would be so proud," replied Alison. "I have a truck driver's mouth.
"When I get my California road rage on…sometimes when we suppress things it all comes out!
Alison was also wearing black for the Golden Globes in support of the Time's Up movement.
"It's wonderful to acknowledge what's been going on, and that we won't put up with it any more," Alison explained.
Hey Oprah – do you need a Vice President?
I've got the perfect candidate…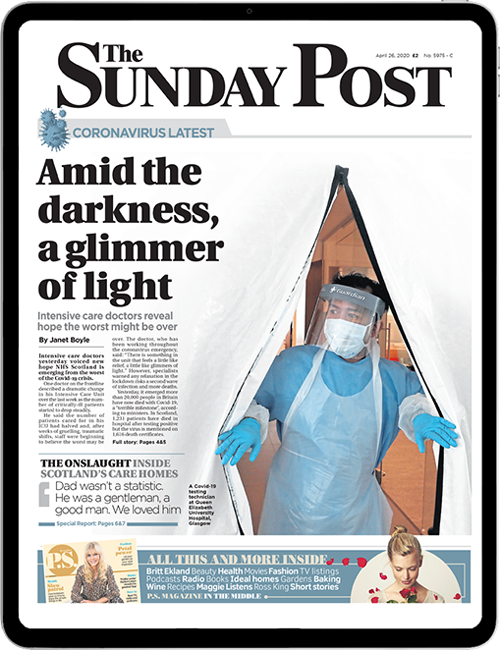 Enjoy the convenience of having The Sunday Post delivered as a digital ePaper straight to your smartphone, tablet or computer.
Subscribe for only £5.49 a month and enjoy all the benefits of the printed paper as a digital replica.
Subscribe