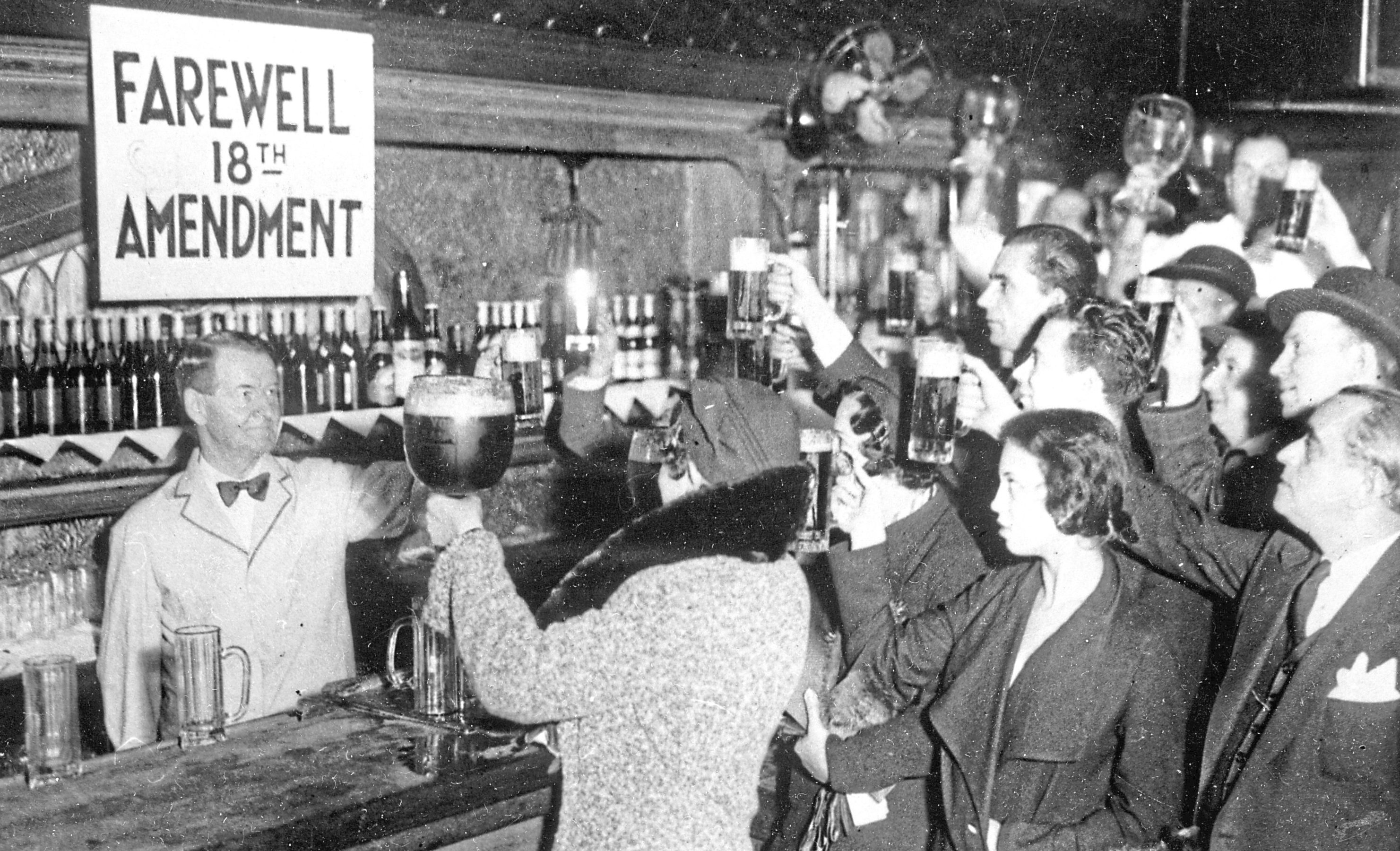 ONE hundred years ago, America made a decision, the merits of which are still being debated today.
On January 16 1919, they ratified the 18th Amendment to the US Constitution, requiring Prohibition to be put in place within a year.
Some point to the 50% cut in liver cirrhosis cases over the 13 years the subsequent Volstead Act, which set out the Federal rules on how to enforce the ban, was in force as proof of the benefits to public health.
Others argue that the proliferation of speakeasies, supplied by bootleggers such as Al Capone, allowed organised crime to become a powerful force in the country.
What cannot be denied is that Prohibition denied the US Government vital tax revenue when the Great Depression began in 1929.
Just as in the Brexit debate, there were two sides to the Prohibition fight, though instead of Leavers and Remainers, we had the "wets" and the "drys".
The dry crusaders were led by pietistic Protestants and social progressives who believed in the improvement of society by reform, and wanted to both curb saloon-based political corruption and cure society's ills.
The Woman's Christian Temperance Union gave them a national network, while the beer industry organised the wet supporters from Catholic and German Lutheran communities.
They were well-funded, but became marginalised because of the First World War, allowing breweries to be closed down in state after state until the snowball effect saw a nationwide ban.
The Volstead Act forbade the manufacture, sale and transportation of "intoxicating liquors", but didn't prohibit private ownership and consumption of alcohol.
But other booze outlets were less legal. Speakeasies, also known as blind tigers, sprang up to keep the man in the street's spirits up, and criminal gangs were quickly able to gain control of the beer and liquor supplies in most cities, notably Chicago and Detroit.
While some argue that crime levels didn't rise during Prohibition, the wets argued it had the opposite effect, lowering local revenues and imposing "rural" Protestant values on "urban" areas.
Prohibition did reduce overall alcohol consumption by half during the 1920s, and cirrhosis declined proportionately, but the health benefits are dubious, to say the least.
Yes, rates of some alcohol-related illnesses dropped, but that was more than balanced by a rise in hospital admissions caused by bad bootleg booze – such as bathtub gin and moonshine – which the loss of taxes made hard to pay for.
Some 10,000 Americans were killed by tainted liquor before Prohibition was repealed by the 21st Amendment on December 5 1933.