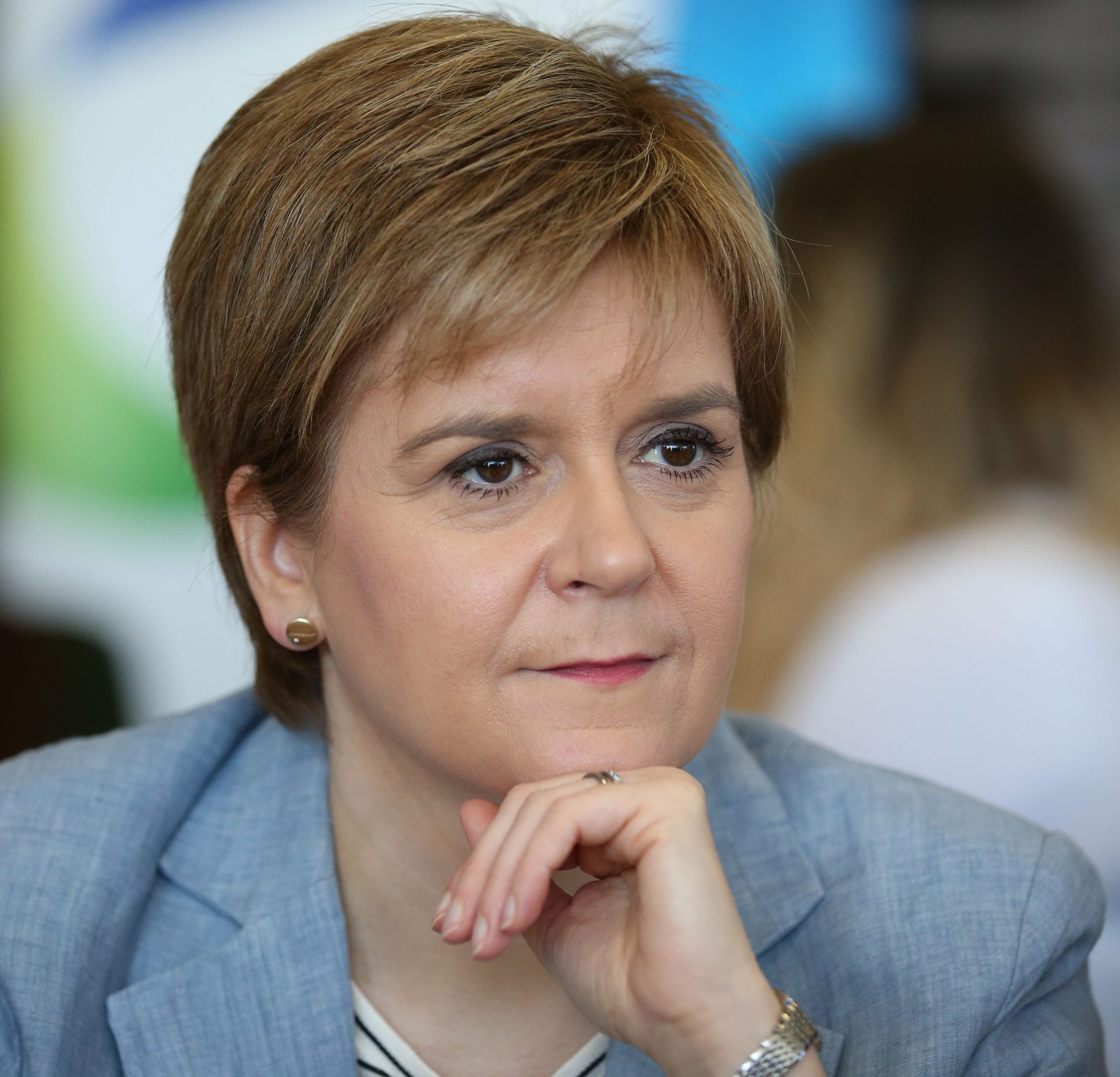 NICOLA STURGEON has said foreign policy "can't be a no-go area" for debate during a General Election campaign after Labour leader Jeremy Corbyn came under fire for linking terror attacks in the UK to military action overseas.
The SNP leader stressed no-one was to blame for the Manchester bombing other than the terrorist and any accomplices.
She added, however, that the ability to campaign on issues such as opposing intervention in Iraq and Syria without suggestions it is "defending terrorism" had to be a key consideration.
Ms Sturgeon said: "I don't think we should be looking to blame anybody for what happened in Manchester other than the terrorist that carried out that atrocity and anybody who aided and abetted him in doing that.
"Terrorists will always look for ways to justify their actions and if it's not foreign policy, no doubt it will be something else, so they are to blame and nobody else.
"More generally, we must be able to have a robust debate about foreign policy, about security, about how we keep the population safe.
"I've been a long-standing critic of the war in Iraq, the SNP did not vote for the bombing campaign in Syria because we believe that these kinds of foreign-policy approaches have tended to hinder rather than help the process of dealing with the underlying problems.
"We must be able to have these debates, particularly in an election campaign, without anyone suggesting in any way, shape or form that that is justifying or defending terrorist atrocities."
Speaking on an election campaign visit to Scottish Gas headquarters in Edinburgh, Ms Sturgeon said the debate should be "respectful".
She added: "Foreign policy in a Westminster general election can't be a no-go area, it must be something we have the ability to debate, and debate robustly, and I hope all of us would stand up for that principle."
Ms Sturgeon said the victims of the terror attack in Manchester on Monday were at the forefront of politicians' minds but that resuming campaigning on Friday was the right thing to do.
She said: "Democracy is precious, it's democracy and the very values by which we live our lives that the terrorists are trying undermine and destroy, so getting back out on to the campaign trail, involving ourselves in a robust General Election debate, is in many ways the best response to terrorists that we can have."