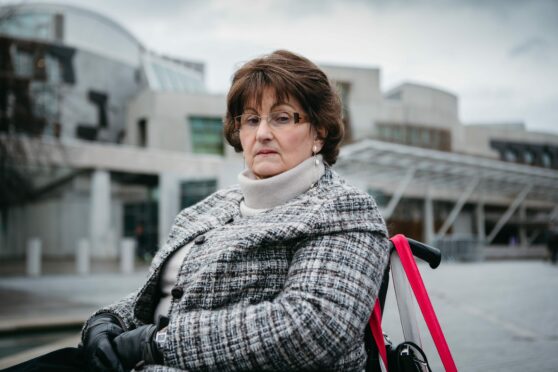 The Scottish Government's refusal to apologise to the victims of forced adoption cannot stand in the wake of a damning report into the scandal, campaigners claimed yesterday.
The Joint Committee on Human Rights (JCHR), made up of 12 MPs and peers, called on the UK Government to apologise to tens of thousands of women whose babies were taken from them.
In Scotland, Nicola Sturgeon has so far been reluctant to apologise despite sustained calls from women and children affected by what has been described as one of the worst human rights scandal of modern times.
The JCHR estimates that 185,000 children were taken from their mothers between 1949 and 1976, and says the government bears ultimate responsibility for the pain and suffering caused by public institutions and state employees involved in the process.
Now campaigners in Scotland, who have been calling for an apology from the Scottish Government, say the report should finally prompt action.
Marion McMillan, of Forced Adoption Scotland, said: "I'm delighted the UK Government are now likely to issue a formal apology but it is deeply painful that Scotland had the opportunity to lead the way and do the right thing when I first raised the issue with ministers eight years ago but instead did nothing despite Scotland having around 60,0000 mothers who had their babies taken from them through the 1950s, 60s and into the 70s, simply because they were not married.
"I implored our government to formally apologise all those years ago because I knew from my own personal experience that all those women had suffered a lifetime of pain and grief in the silence and shame imposed upon us. An acknowledgement of that should not be too much to ask.
"Now England is about to do the right thing, I'm calling on Nicola Sturgeon to apologise immediately before it is too late for any more of us."
Her campaign was the subject of an emotional debate at Holyrood in June last year when the First Minister said she would consider an apology.
McMillan, now 73 and from Paisley, then met Children's Minister Claire Haughey, but says that she has since heard nothing.
She was just 17 and living in Dumfries and Galloway when she became pregnant, was sent to a Salvation Army mother-and-baby home. She begged to keep her son but, like thousands of other vulnerable young mothers, she was denied access to the housing and support which would have allowed her to keep her baby. It was 40 years before they were finally reunited, each unaware they were searching for each other.
Marjorie White, 71, from Kaimes, Edinburgh, one of Scotland's oldest adoptees, lost her chance to meet her real father because of years of red tape.
She said: "By the time I eventually traced him to Australia, he was already ill. He died before we got a chance to meet. It was heartbreaking.
"That is why our First Minister must not delay any longer with the apology."
Looking for Esther: Podcaster's moving search for a mother prompts call for apology on forced adoption scandal
Campaigners are also concerned Scotland has ignored the opportunity to trace women who were given a cancer-inducing drug Stilbestrol, which was used to dry up the milk of forced adoption victims.
The drug has since been found to pass on defects of the reproductive system.
The Westminster inquiry, led up by Harriet Harman MP, recommended on Friday that the UK Government issues a formal apology.
Their report states: "There are a number of instances of the UK Government making apologies for occurrences of the past, which caused pain and suffering and in which the state had some involvement and that were clearly and emphatically wrong."
Children's Minister Clare Haughey said: "We are continuing to consider how we can best support those who have been affected by this heart-breaking issue and I hope we can work together to explore next steps."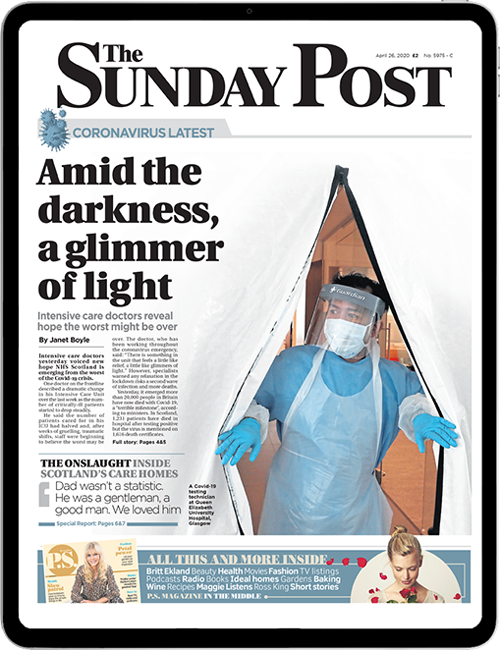 Enjoy the convenience of having The Sunday Post delivered as a digital ePaper straight to your smartphone, tablet or computer.
Subscribe for only £5.49 a month and enjoy all the benefits of the printed paper as a digital replica.
Subscribe