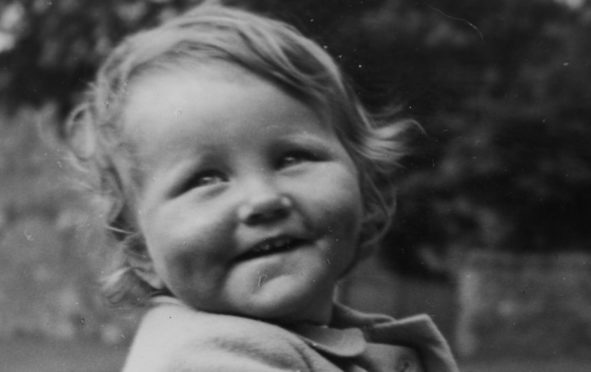 The trauma endured by young women forced to give up their babies for adoption left a lifelong legacy of anguish, a leading psychologist warns.
Dr Cynthia McVey spent decades supporting the victims of the forced adoption era which saw 60,000 mums bullied into giving up their babies because they were not married.
She is now seeking a meeting with government ministers to find a way forward for the women and the children they were forced to give away after MSPs last week urged Nicola Sturgeon to offer the victims a formal, official apology. The first minister promised to look into the situation.
McVey, the former head of psychology at Glasgow Caledonian University, said: "I'm so glad the Scottish Government has agreed to acknowledge the terrible wrongs of the past which left thousands with a legacy of pain, hurt and confusion.
"It's time for the women who were bullied and coerced into giving up their babies to get an apology so they can begin to forgive themselves.
"They were judged by the morality of society at that time. The hardest thing has been for them to forgive themselves.
"An apology will acknowledge what happened was wrong. They were not to blame. Society was. These women have lived their lives with wounded hearts which never healed.
"We have to show them they're no longer being judged. How they were mistreated is the only thing being judged today."
Politicians will debate the forced adoption scandal on Wednesday at the Scottish Parliament after all parties supported a motion by MSP Monica Lennon calling for an official apology.
Children's Minister Clare Haughey will meet some campaigners on June 21 and has promised to meet others after that, with McVey hoping to attend. McVey says mothers suffered post-traumatic stress disorder after being forced to give up their babies, often developing psychological disorders and anxiety that stayed with them.
She said: "Forced adoption created so many different issues but the shame and blame drove so many of those affected to suffer in secrecy.
"Even now, they find it extremely difficult to open up and talk about the lifelong heartbreak they have bottled up for fear of still being judged.
"Society judged single mothers harshly when this all happened, and even today, when being a single mum carries no stigma or comment, that very fact holds them back from speaking out because single mums now would find it hard to understand why those women felt they had no choice but to give their babies away."
McVey said many children who were adopted also suffered a lifetime of insecurity and anxiety, despite being loved and cared for by their adoptive parents.
She said: "That burning question of why didn't mummy want me, why did mummy not love me enough to keep me, is profoundly prevalent even when they have come from loving adoptive homes.
"We need to find a way of reassuring them their mothers loved and wanted them, but society made that impossible."
The psychologist says societal pressure and morality judgments caused family rifts and distrust which were often never mended, and the wall of secrecy surrounding adoption records made it difficult for mothers and children to find each other.
Social worker and author Evelyn Robinson, who was forced to give up her baby son in 1970 and only saw him 21 years later, said: "Scotland has a unique opportunity to do the right thing now. But it needs commitment and willingness to recognise a new organisation is required, one with no links to those involved in past adoptions.
"Specialist counsellors in the forced separation of mother and babies, and the years of stress and disenfranchised grief are needed."
Meanwhile, the Scots mother who was forced to give up her baby before going on to lead the campaign for an official apology has been invited to meet Haughey after the first minister described her story as "heartbreaking" at Holyrood last week.
Marion McMillan, 72, who has terminal cancer, has helped reunited families shattered by forced adoption and last week told The Sunday Post: "What happened to us can not be hidden away forever."
Campaigners had questioned the minister's decision to initially meet the Movement for an Adoption Apology group.
However, Haughey said: "I have asked if Ms McMillan would be able to meet in the coming weeks, and I am keen to meet with others as there is no single group that represents all women affected by this issue."
---
A baby's story
After searching for years and years, I finally found my father only to be told he was dying

– Adopted baby Marjorie White
Marjorie White, 70, from Edinburgh, spent 30 years searching for her real father, after her mother was forced to give her up but he died before they could meet.
Now she has discovered documents which she believes show her adoption breached the rules. She said: "The journey to find out who I am took over much of my life, only to finally discover the documents kept from me all those years could probably have been challenged by a good lawyer to show my adoption broke all the rules of the time. I doubt I'm alone in this.
"I was placed with adopted parents almost immediately after I was born at the Tor mother and baby home run by the Salvation Army in Corstorphine.
"They changed my name, which made it extremely difficult to find my real mum and dad.
"Mum was never given the three-month 'cooling off' period required by law. I've only just found that out after a lifetime searching for the truth. It was traumatising to finally find my father only to be told he was dying. We managed a few phone calls and he told me he loved me.
"He'd been trying to find me for years and had been blocked from accessing files and records.
"There wasn't enough time to get to Australia and see him. He died from heart complications. Losing him like that after spending my adult life searching for him sent me into a terrible depression. All those wasted years of following false starts could have saved both of us years of heartache and allowed a reunion. There has to be a way forward before time runs out for the others in my situation."
Marjorie did find her mum, Margaret Adam, but feels cheated as she only had a few years with her instead of the 47 she should have enjoyed.
She said: "To hear the government say 'sorry' is worth far more to us than gold or winning the lottery but it seems to be the hardest thing for those involved in the hidden forced adoption scandal.
"There were 60,000 mums, each of them had a baby taken and a family was torn apart. The damage done was incalculable and we're only now beginning to scratch the surface."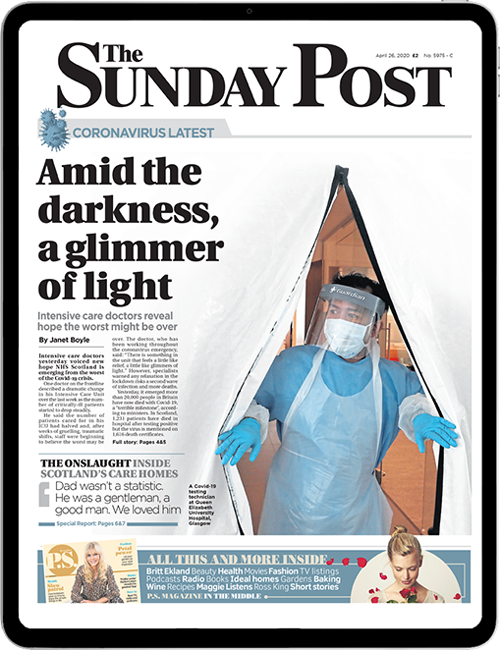 Enjoy the convenience of having The Sunday Post delivered as a digital ePaper straight to your smartphone, tablet or computer.
Subscribe for only £5.49 a month and enjoy all the benefits of the printed paper as a digital replica.
Subscribe