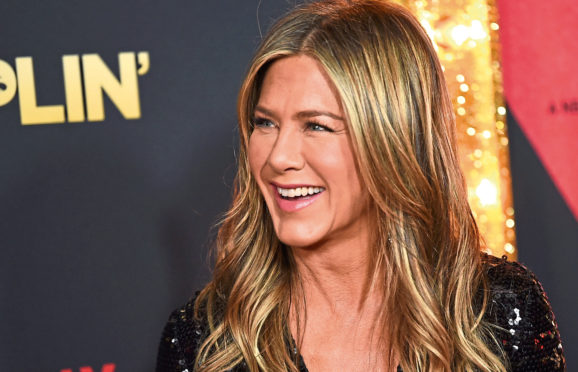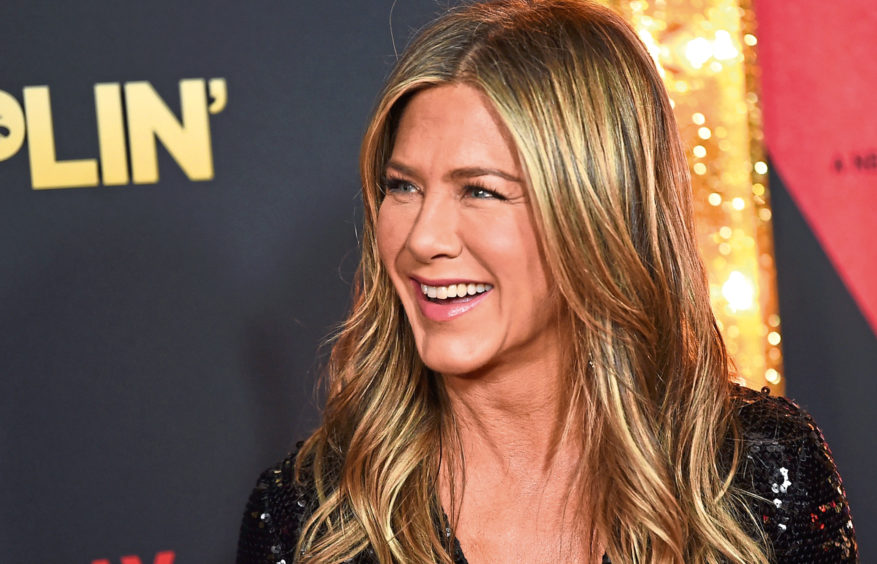 Think of Friends and you will almost certainly think of Jennifer Aniston, who is as busy as ever with both TV and big-screen productions – including the upcoming Murder Mystery.
However busy she is, though, Jen is never too busy for her dogs.
It has been a few years since the last episode of Friends was filmed (it began in 1994 and finished 10 years and 236 episodes later) but the hit TV comedy is still regularly shown on our screens and loved by millions.
One of the stars of the show – and today among the world's highest-paid actresses – is Jennifer who likes nothing better than to talk about her closest friends – her dogs.
"They are real friends," she said. "I have some great human friends of course but my dog friends are very special.
"OK, so they don't text me or buy me flowers but they do so much more.
"They pick me up if I need it, they always greet me when I come home and they never complain about anything. I wish I was like that."
Jennifer Aniston was always likely to be an actress because she came from an acting background.
"I was actually born in California but when I was little I had some of my growing- up time in Greece – only for about a year, though," recalls 50-year-old Jennifer.
"A lot of people think I am Greek but I am only partly Greek – my father was born in Greece.
"My father and mother – John Aniston and Nancy Dow – were both actors so I was kind of used to the way of life and meeting other people from the profession from a very early age.
"I think I was about 11 when I first landed a role. I had been training at the Rudolf Steiner School and they really encouraged the arts.
"I didn't need much encouraging of course, but it was a great place to learn, and the drama club put on productions which helped me get in front of an audience.
"From there I went for further training as a student at New York's School of Performing Arts, probably better known as the 'Fame' school. It was great and I graduated there which was a huge thrill of course.
"I got work in a number of stage productions which was great – although not quite Broadway – and then I landed a role in the TV series Molloy.
"I thought I had made it and I got several other parts but nothing very big.
"Then along came what was going to be called Friends Like These and I was asked to audition to play Monica. I didn't really think it was me so I turned it down.
"Most people who knew me thought I must be crazy to turn something down but then I was offered another audition for the part of Rachel Green. That worked and I became Rachel.
"It was a huge success and people used to ask for a 'Rachel' at their hairdressers! They also used to stop me in the street and call me Rachel. They still do sometimes."
Jennifer's career really soared after that, with many more TV and film roles.
Her private life has been one of both happiness and some sadness, as her marriages have not always been as successful as her working life.
She and first husband Brad Pitt divorced in 2005 and she separated from second husband Justin Theroux two years ago.
However, she has always had a constant in her life – her dogs.
"Men come and go but there really is no relationship like the one you have with a dog," she said.
"It is a pity that they – the dogs that is – don't live as long as they should. You have to say goodbye way too soon. It makes me so sad. But the love of a dog is unconditional and I really love that."
Jennifer is another champion of rescue dogs although she admits that it is not always easy.
"Whenever I go to a rescue centre I have a really hard time," she said.
"I look at all those wonderful dogs and see their cute faces and their eyes of hope and I just want to pick each one of them up, give it a cuddle and say, 'Come on, let's go home.'
"That's not possible of course and would not really be fair on those dogs and other people who want to give them a nice home and family.
"So I pick one dog – though I am tempted to take at least three – and try my best for my new friend.
"I find it hard to get those left behind out of my mind though and I hope they all end up with happy lives."
To Jennifer, her dogs are her family, and she treats them like children – without ever forgetting that they are dogs.
"After splitting with Justin, we both agreed that we would think of what was best for the dogs and that we would be able to see those we didn't have.
"Our parting was very friendly because we are still good pals so it worked out.
"I have Dolly who is a white German Shepherd sort of, she has some other ingredients too. I also have our pit bull cross Sophie, and Clyde who is a terrier with a lot of energy. We all live together in LA.
"I had another dog, Norman, who was so lovely and was my best friend for many years. When he went at the age of 15 I was heartbroken and I had his name tattooed on my right foot so he still comes for walks with me.
"I had a slightly embarrassing moment with Dolly because I named her after Dolly Parton, who is just a fabulous lady, and a great singer and performer.
"I then worked with Dolly on a movie and said – 'I named my dog after you.' It was meant as a compliment.
"Dolly just laughed and said, 'I would never have thought of doing that – I guess I have never heard of a dog called Jennifer.'
"I thought for a minute that she had felt insulted but she hadn't – she is great fun and she loves dogs too."
Jennifer is, of course, as busy as ever on both small-screen and big-screen productions.
"I like it when there is plenty going on and I seem to be pretty busy all the time with TV series and some new movies – things like The Fixer, The Morning Show and Murder Mystery with Adam Sandler.
"That is due to be screened in June and I think – I hope – people are going to like it.
"So, plenty of work to do and it is always great to come home and kick off your shoes, but you have to be careful that one of the dogs does not run off with them!
"It's great to relax with the dogs around and us all watching something on TV. Our favourite – puppy movies of course.
"You cannot help but smile when you watch a puppy movie."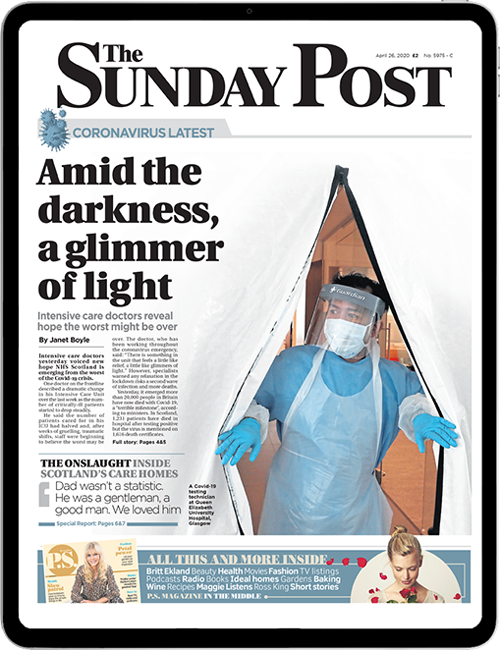 Enjoy the convenience of having The Sunday Post delivered as a digital ePaper straight to your smartphone, tablet or computer.
Subscribe for only £5.49 a month and enjoy all the benefits of the printed paper as a digital replica.
Subscribe