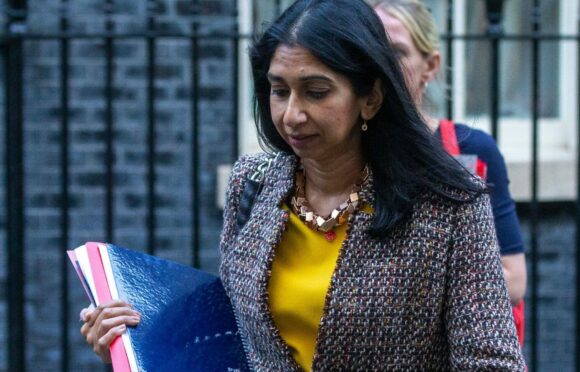 The past week has been a tough one for myself, for my colleagues and for anyone who cares about human rights in this country.
We have all been shocked by the horrendous reports of conditions at Manston asylum processing centre. There was a hateful and violent attack at another centre housing people seeking protection at Dover.
The vast majority of people who come here via a dangerous small boat crossing do so to seek protection. That someone who has fled war, terror or persecution could be met with more violence, or serious health risks, on our shores is shameful.
Then, our home secretary disgracefully described people seeking safety as "an invasion". Words matter. The words our leaders choose to describe people seeking safety here, the vast majority of whom want to contribute positively to the UK, have a profound effect.
They have an impact on how these people are treated, how communities welcome newcomers and even on the safety safe people who have arrived in the UK recently or many decades ago feel in their adopted homes.
My wife asked me are we really safe here and I felt really sad and disappointed that we got to that question.
It's been a long week, and this is an honest thread about how some of us are feeling.
For a long time now we've seen a sustained attack on the right to seek asylum here, alongside the wilful neglect of the asylum system itself.

— Scottish Refugee Council 🧡 (@scotrefcouncil) November 4, 2022
On Thursday, Suella Braverman travelled to visit Manston on a military Chinook helicopter. The narrative she is trying to set couldn't be clearer. This home secretary is determined to paint a picture of Britain which is at war with "invaders" who are coming to our shores. This is absolutely false.
We are not at war. People seeking safety are not a threat. When we invest in a humane asylum system and support people as they integrate into their new homes, refugees contribute massively to society and enrich the UK's communities.
A future where refugees are met with ever harsher punishment having committed no crime, where our leaders openly demonise refugees and where illness spreads in the appalling conditions which have been allowed in refugee camps on UK soil is not the future Scotland wants to see.
Times can seem very dark but the dedication and compassion of my colleagues, friends and members of the public never fails to give me hope for the future. For every hateful message we receive on social media, we receive many more messages of support and solidarity with refugees.
Glasgow says it loud and clear refugees are welcome here. Powerful speeches by @zamardzahid, @PaulJSweeney, @MohammadAsif_1, @pinar_aksu5, @shawnty99 and many others in response to the Home Secretary's repulsive comments about people looking for safety in the UK. pic.twitter.com/f3ZL9mZhWH

— Sabir Zazai 🧡 (@sabir_zazai) November 4, 2022
The majority of people in Scotland want to welcome refugees. We must look to the Scottish Government to do everything it can to ensure that refugees who are in Scotland are welcomed and treated with dignity and respect.
We must continue to stand together in solidarity to resist not only this harmful and damaging rhetoric but this government's determination to demonise and punish refugees.
It is more important than ever that we speak up for the truth. We must work together to reject false narratives that scapegoat migrants and refugees for problems that have been caused by policy failures, not by people seeking protection.
---
Sabir Zazai is Chief Executive of the Scottish Refugee Council.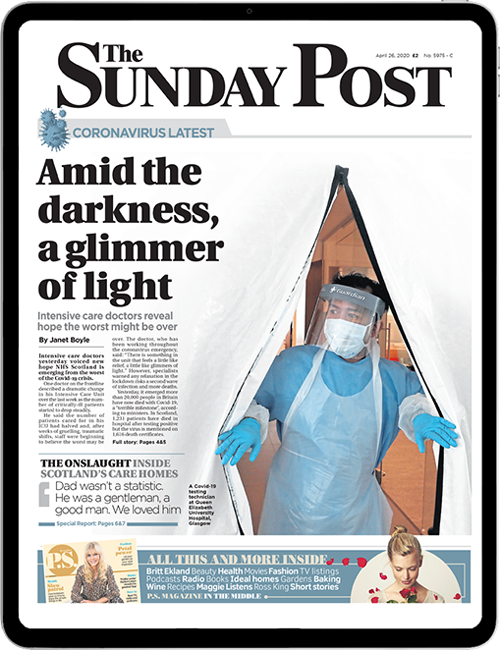 Enjoy the convenience of having The Sunday Post delivered as a digital ePaper straight to your smartphone, tablet or computer.
Subscribe for only £5.49 a month and enjoy all the benefits of the printed paper as a digital replica.
Subscribe