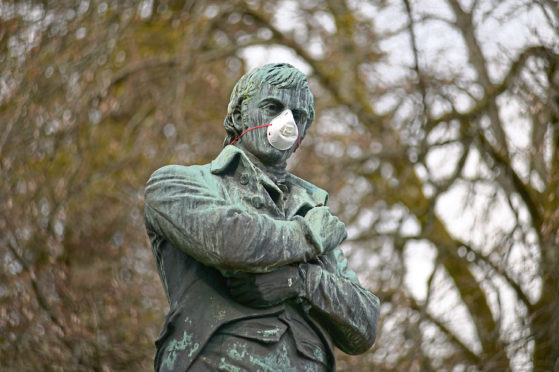 The Bard's work is most often recited to celebrate his birthday but what about the other 364 days of the year? Here, Robert Burns expert Pauline Mackay shares with Alice Hinds the Honest Truth of how to honour the great Scottish hero's poems, songs and letters all year round.
What first made you interested in researching Burns?
When I sat down to read Burns properly as an undergraduate, I was struck by how wide-ranging his writing was, and I just loved the way he used language.
I became interested in the elements of Burns' life and works that had been censored, or suppressed, from the late 18th to the mid-20th Century. This led me to The Merry Muses Of Caledonia, a 1799 collection of bawdy, sexually explicit songs, some of which were written by Burns and others he collected.
This really fuelled my interest and only confirmed that so much about Burns and his work remained to be fully fleshed out.
What is it about Burns' work that makes his legacy so enduring?
Burns is quite simply a very talented writer. His work spans a huge variety of subject matter, from love, sex and friendship, to religion, politics and history.
Burns is capable of doing justice to the most serious subject, but can also broach topics with great humour.
His character is complex, at times contradictory, and he enjoys posturing and playing with literary modes.
There is something in Burns for everyone, and it is this that has ensured his enduring popularity. My book, Burns For Every Day Of The Year, was the perfect volume in which to capture his diversity and complexity.
Has the Bard's original work changed as it has been reproduced?
There have been many editors of Burns's work since the late 18th Century. Each has had access to different versions or varying numbers of copy texts, and have taken different editorial decisions about how to present his works.
So, of course, it is the case that the textual history of Burns is complicated and different versions of his works have been printed over time.
However, in the digital age scholars enjoy such excellent access to Burns's manuscripts and first printed editions of his works that we can remain very close to a reliable text.
After Burns Night, we often return to his work on Valentine's Day – but he wasn't very dedicated to his muses, was he?
Burns was a man who fell passionately in love and harnessed his experiences and emotions in some of the most famous love songs ever written, among these Ae Fond Kiss, and A Red, Red Rose.
He also had a keen eye for beauty, in both nature and the opposite sex, and from his observations he created powerfully seductive imagery. That said, Burns was aware that it was in his nature to be "inconstant" in his feelings for women, and we see him address this in his poetry and letters.
Did Burns write in English as well as Scots?
Burns was an exemplary writer in both English and Scots. On at least one occasion in his correspondence – and his letters are, for the most part, written in wonderful English prose – he expresses that he finds it more natural to write songs in Scots.
The Scots dialect was very important for Burns, as the title of his first collection of poetry, Poems, Chiefly In The Scottish Dialect (1786), would suggest.
Can you pick a favourite poem or song that's relevant throughout the year?
I love Tam o' Shanter. It's rich in its representation of folklore, superstition, sociability, masculinity and sexuality.
I also enjoy the fact that this poem has had such an impact on his legacy, and that scenes from Tam o' Shanter have been reproduced on everything from statues to domestic objects.
It's why extracts appear in two places in my book – once in January to celebrate the revelry of the Burns Supper, and again in October as we near Halloween.
---
Burns For Every Day Of The Year by Pauline Mackay, published by Black & White, is out now.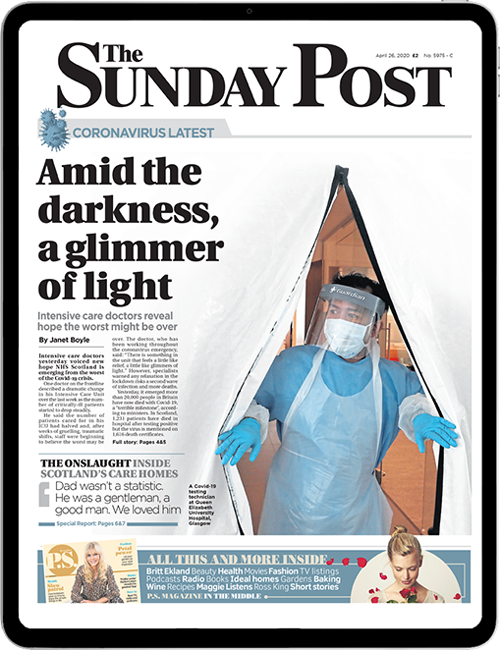 Enjoy the convenience of having The Sunday Post delivered as a digital ePaper straight to your smartphone, tablet or computer.
Subscribe for only £5.49 a month and enjoy all the benefits of the printed paper as a digital replica.
Subscribe