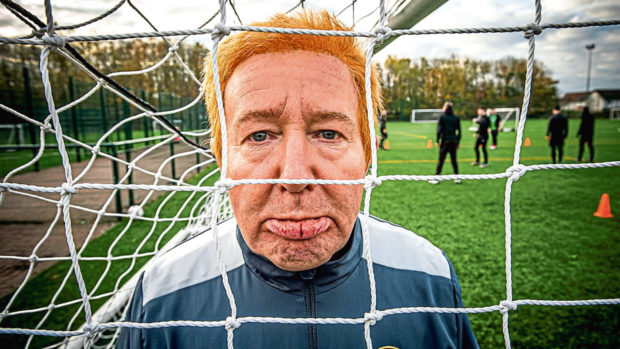 After almost 30 years of being a permanent fixture on Hogmanay telly, the final whistle is about to sound for Only An Excuse?
Star Jonathan Watson and creator Phil Differ decided after last year's show that 2020 should be the final run-out for the comedy and it will hang up its boots in style, with a one-hour special looking back at classic sketches from over the years as well as new routines and interviews with some big names they regularly sent up.
Only An Excuse? has become synonymous with Hogmanay laughs in a way only Rikki Fulton had done previously, but Jonathan said the team never felt any added pressure.
He said: "You want to have that responsibility of making programmes people enjoy and it's just pleasing to be mentioned in the same breath as Rikki. But things have to come to an end and it opens up the opportunity for others."
One memory stands out over all the others for Jonathan, who can also be seen in the Two Doors Down Christmas special this week.
"In 1994, despite Scotland failing to qualify for the World Cup in America, Phil managed to get a commission for us to make a World Cup special that involved filming in New York – it would never happen now," he smiled. "On a Saturday night in a mobbed Times Square, the camera panned up to me as Denis Law, with all the neon signs in the background, and I shouted down the lens, 'Welcome to Soccer Babylon'. That setting was such a thrill."
Beginning on the radio in 1986, it continued on the airwaves until switching to TV in 1993. As the series grew in popularity, and featured not just football but politics and pop culture, it wasn't unusual to see real-life stars such as Sir Chris Hoy, Judy Murray and Sir David Murray willing to take part in sketches.
"They've all been great but one of my favourites was Kirsty Wark, who interviewed me as Sir Alex Ferguson. She just got it from the word go, she did it totally straight and that's why it worked so well – she could have been interviewing Matt Hancock on Newsnight."
This year's episode will also hear from iconic Scottish football names who have regularly been impersonated by Jonathan over the years.
Jonathan said: "The likes of Graeme Souness, Walter Smith and Kenny Dalglish, to name but three, didn't need to be asked twice – they said they would love to contribute and that means a lot to everyone involved in the programme."
Although Only An Excuse? will no longer be on our screens, it hasn't come to a complete end, as the format will soon return to its audio roots.
Jonathan added: "Philip and I will continue to work on projects together and we recorded a pilot episode of the Only An Excuse? podcast, which the BBC loved and have now commissioned a series. We've recorded the first episode already and we'll do the rest in January.
"We're really looking forward to it as it gives us the opportunity to take it back to the radio and the origins of the show, which was obviously football, and that is what we'll focus on.
"I don't think we'll be doing the podcast for 27 years, but we'll see how it goes."
---
Only An Excuse?, BBC 1, Hogmanay, 10.25pm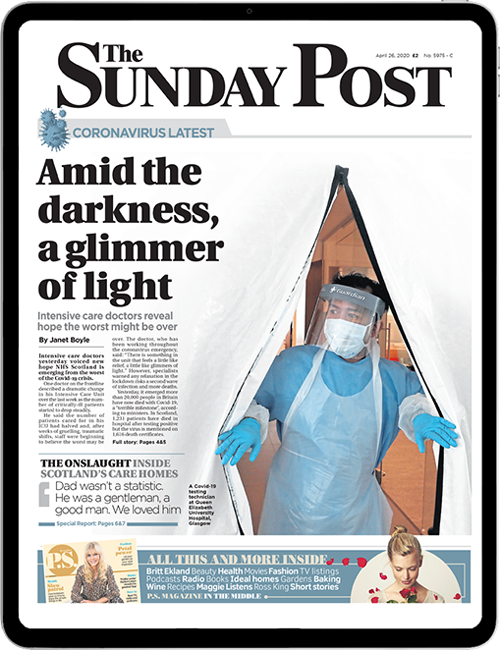 Enjoy the convenience of having The Sunday Post delivered as a digital ePaper straight to your smartphone, tablet or computer.
Subscribe for only £5.49 a month and enjoy all the benefits of the printed paper as a digital replica.
Subscribe