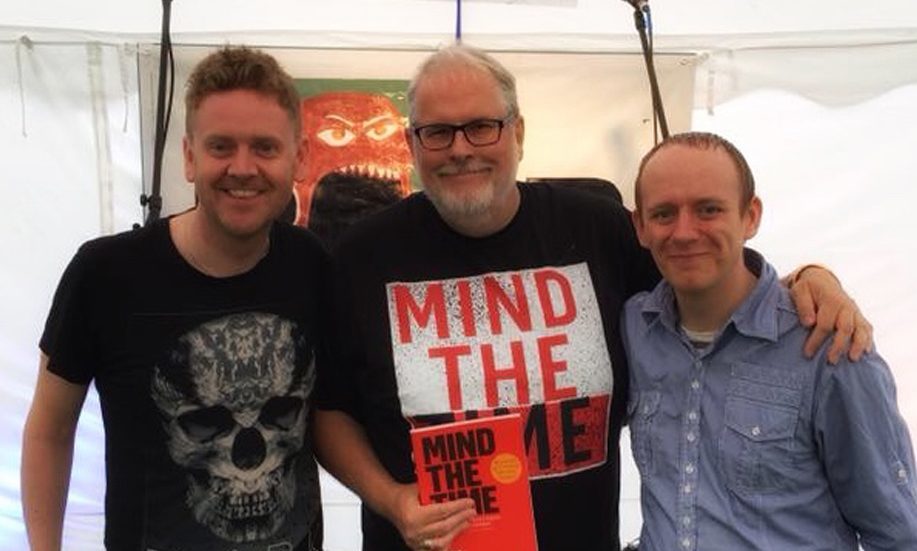 IT'S not often Scottish football is likened to poetry.
But a trio of writers have been signed to celebrate the national game in verse.
They have been enlisted as poets In residence at three clubs to celebrate the highs and lows of a fan's life – from dreich midweek defeats to Scottish Cup glory.
A friendly rivalry between the three led to a world first last week as Dumbarton's Stephen Watt emerged the victor in a Poetry and Penalties shoot-out in the Borders village of Stow.
He defeated St Johnstone's Jim Mackintosh and Selkirk FC's Thomas Clark in a competition where each had to recite some verse before attempting a spot kick.
And on Wednesday, the three will join other contributors to the Scottish football magazine Nutmeg for a night of conversation and debate at Partick Thistle's ground, Firhill.
Here, each of them reveals the challenge of immortalising the beautiful game in verse.
"Football chants are absolutely brilliant. I love the way fans find ways of reworking pop songs" – Stephen Watt, Dumbarton FC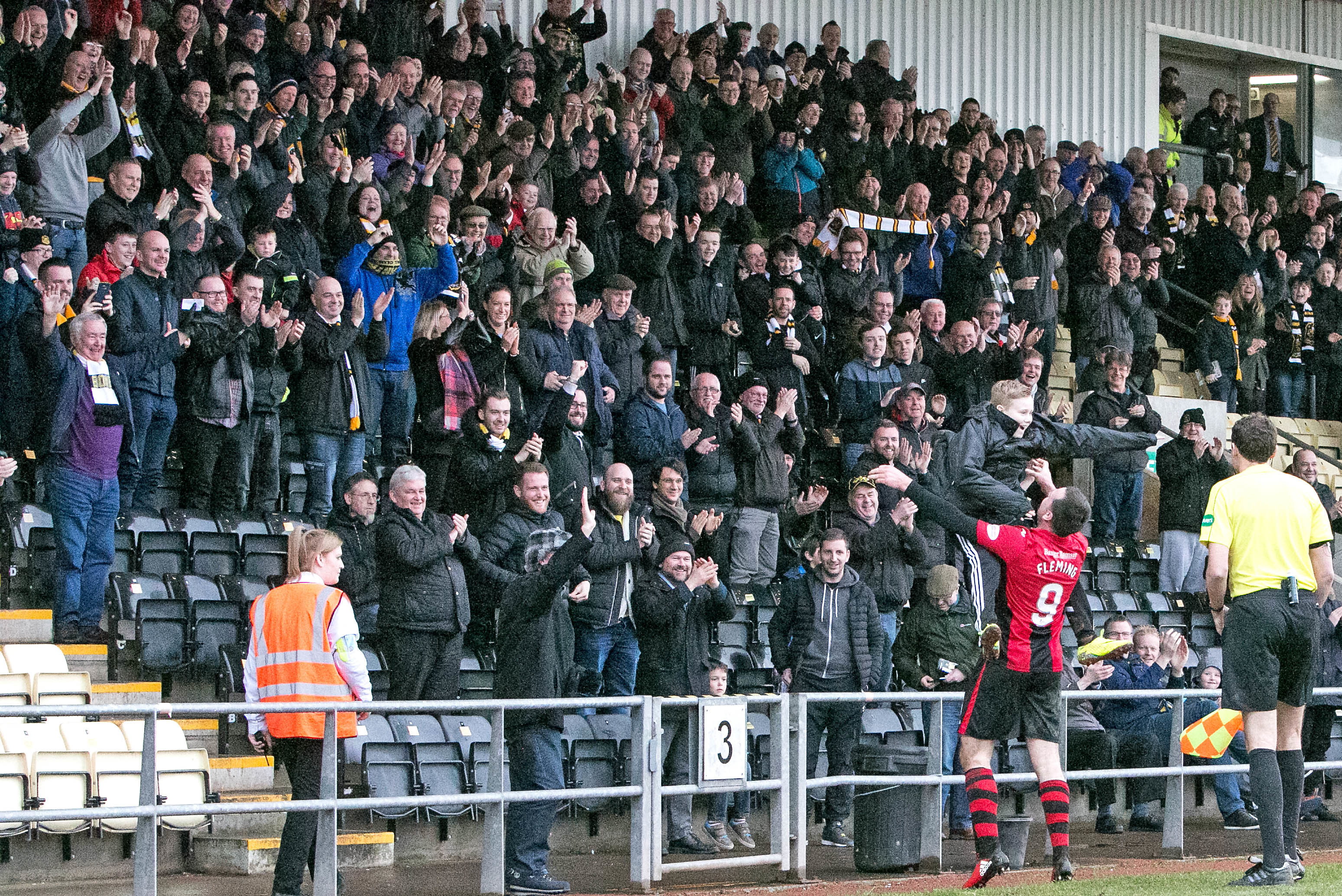 STEPHEN WATT doesn't feel like he's introducing poetry to Scottish football – he thinks it's already there.
He's the poet for Championship side Dumbarton FC.
"Football chants are absolutely brilliant, I love the way contemporary pop songs are reworked.
"One of my favourites was when Steve Lovell played for Aberdeen, and the Dons fans sang 'Lovell tear you apart, again', to the tune of Joy Division's Love Will Tear Us Apart.
"Poetic? Maybe. Clever? Certainly."
His club may be only a point off the bottom of the league, but award-winning writer Stephen is celebrating landing Dumbarton's first trophy this season – the Poetry and Penalties Cup in Stow last week.
"I didn't practice except to hit a few wind-floater penalties with my little niece using a pair of trainers as goalposts.
"I don't think practice was necessary for the tournament – just a good sense of humour and not to embarrass oneself too much.
"Will there be an international tournament? It's a possibility.
"I notice punk poet Attila The Stockbroker, Brighton & Hove Albion's poet, liked our penalty tournament and asked Ian McMillan, (Barnsley's poet), about making it international.
"Typical of the south of the Border to follow Scotland's lead, of course…"
Vs Raith Rovers 11/03/2017
Bogged by the River Leven's haar, 
veins of white hair gel
stain their beaming faces
from behind the
advertisement boards.
Ball boys, ball girls
crouch, miniature sprinters,
scampering down the lines
for the loose passes, heavy touches.
Their memories are often netted,
whetted by sweated headers
into bottom corners,
silhouetted bicycle kicks
ricocheting in off vibrating posts
whose metallic toll
become the ghost-sounds of
their youth.
Slow it down when in front,
the experienced ones
puff, grunt, blatant in their reluctance to retrieve the ball.
Stall. Squander.
Savvy as any veteran footballer –
only shorter.
They are fans on the trackside
trying on the future for size.
---
"Barcelona's club poet must have it made… always writing about winning" – Thomas Clark, Selkirk FC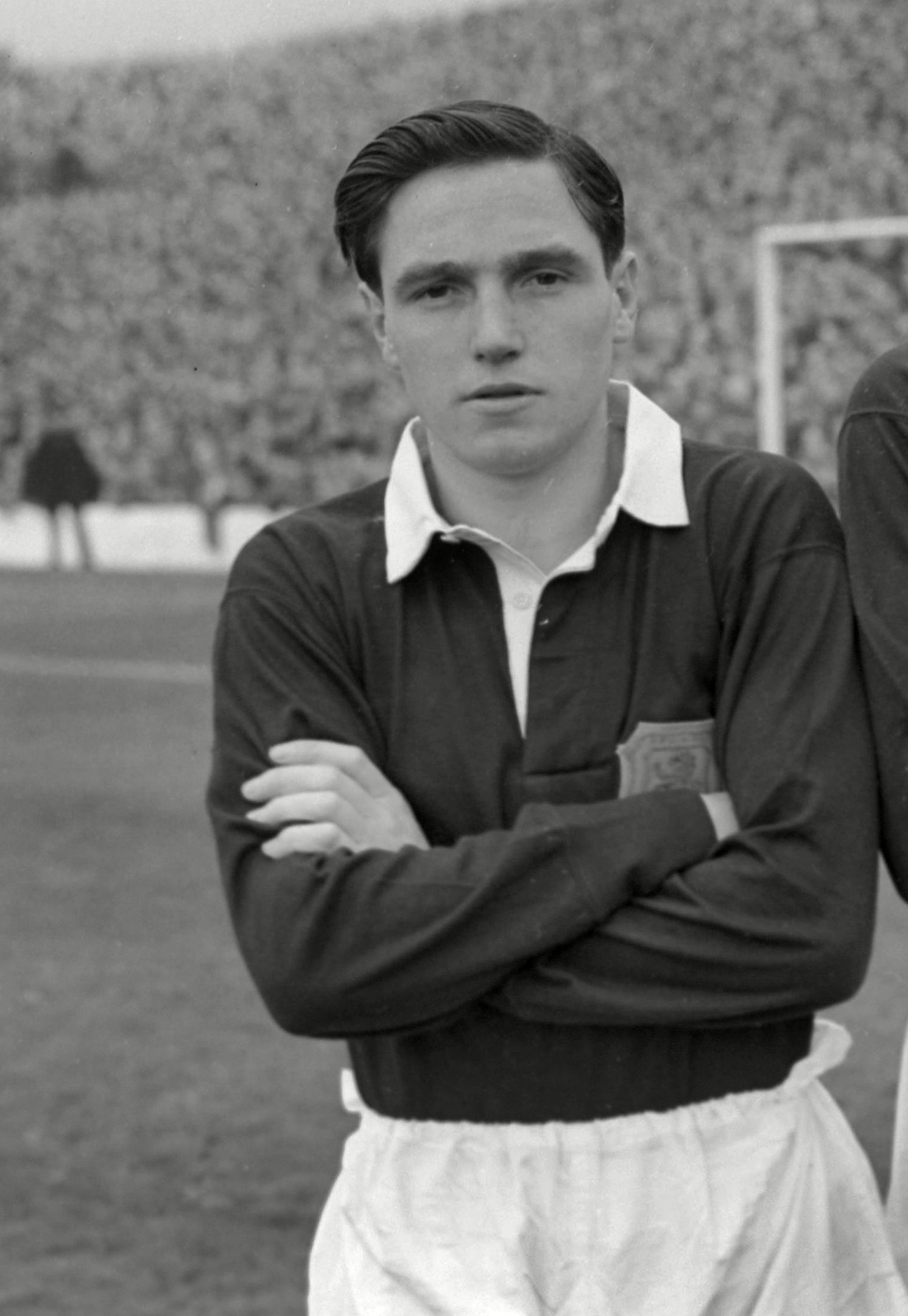 WHEN managers part company with clubs, fans often wonder if the backroom staff will be leaving too.
And that was when Thomas Clark knew he'd made it as Poet In Residence of Selkirk FC.
"A wee while ago, when our manager left, someone asked if his backroom staff had gone as well," he explained.
"When the answer came back 'Yes', the guy asked 'Does that include the poet?'
"I don't know what answer he was hoping for, but when I heard that, I knew I'd hit the big time."
Librarian Thomas, 37, signed with Selkirk FC two years ago, but he's not the first bard to ply his trade in Scottish football.
"We have previous for it at Selkirk," he added. "A club historian was digging through the archives recently when he found some poetry from the '50s, written under the pseudonym of The Selkirk Ball Boy.
"So the poetry angle isn't that new – football chants, football songs, football poetry, they're as old as the game itself."
And though his side toil in the relatively lowly Scottish Lowland League, Thomas reckons his poetry,  and the work of colleagues Jim and Stephen is more important than writing about megabucks English or Spanish football.
"I suppose the poet-in-residence at Barcelona has got it made," he explained. "All he has to write about is winning games.
"Stephen, Jim and I have to do a lot more than that.
"We've got to write about why football matters, why our clubs matter, why getting beat 5-1 by East Kilbride on a wet Wednesday night is just as important – more important – than winning the FA Cup or the Manchester derby.
"That's a hard sell, but I think we're making a decent fist of it, between the three of us."
"Folk sometimes get put off because they think poetry is only about certain things, like grand romances and big, epic stories, but that's not true," said Thomas.
"Anything that's worth caring about is worth writing a poem about, and to me and millions of other people across the globe, football is definitely something worth caring out."
Thomas is especially proud of a poem he wrote for The Bobby Johnstone Cup between Selkirk and Hibs, a tribute to the legendary Scotland forward of the '40s and '50s.
"Bobby Johnstone terrorised defences as part of the legendary Famous Five forward line when he played for Hibs, and he did the same for Scotland on more than a few occasions.
"But he was a Selkirk man before all that, and I've written a few poems about him. I wrote this poem about his goal against England in 1951, when he scored on his Scotland debut in a 3-2 win at Wembley.
"I know it's a cliché, but a guy like Bobby would wind up with a hundred caps for Scotland if he was playing now. The current crop just can't compare."
Johnstone
Past yin, past twa,
Still Johnstone – beats Finney,
Leaves Matthews staunin, cuts inside!
(……………….JOHNSTONE!……………….)
Tape cuts oot. Baw's still in the air.
Whit shot flies forever
But yin that's hit
The net?
---
Jim Mackintosh, St Johnstone FC
WRITING and reciting poetry about the golden days of Scottish football isn't just a walk down memory lane for Jim Mackintosh.
He's Poet In Residence for St Johnstone and, since joining the Premier League side, he has become involved with the Football Memories project, run by Alzheimer Scotland.
More than 150 groups around the country meet regularly to talk about football, and support those with dementia.
And Jim went from poetry readings to helping launch Mind The Time, a collection of poems from football fans of all clubs to raise cash for Alzheimer Scotland.
"These meetings are aimed at fans, players and staff of football clubs, from the South West corner of Scotland to Orkney," explained Jim.
"It was to support those with dementia, but it's become more than that, everybody is welcome.
"Talking about football, whether it's a game last week or 50 years ago, can help those with dementia, but others find it useful, too.
"Those in residential care who are simply lonely, get something out of simply sitting and talking about football over a pot of tea."
We own the past, we shaped and
just sometimes, we realise the pitch
is further away than we remember, the team
is a wee bit lop sided, down to ten
and a legend has passed, down the left
Donaldson, Lambie, Coburn …
Willie Coburn
a legend forever"
– From The Apostle's Tale about late
St Johnstone legend Willie Coburn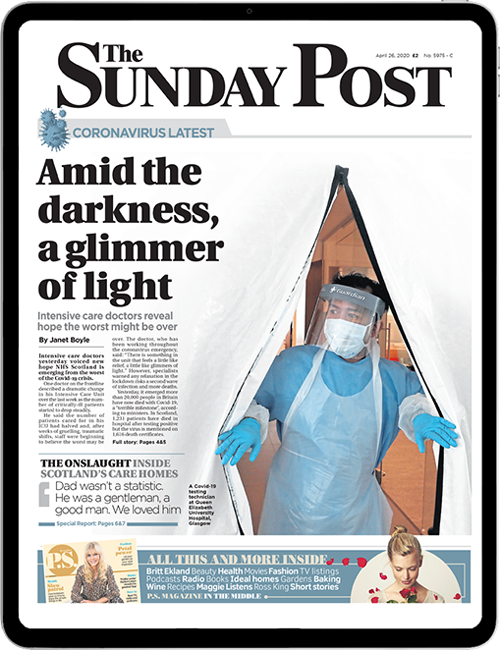 Enjoy the convenience of having The Sunday Post delivered as a digital ePaper straight to your smartphone, tablet or computer.
Subscribe for only £5.49 a month and enjoy all the benefits of the printed paper as a digital replica.
Subscribe