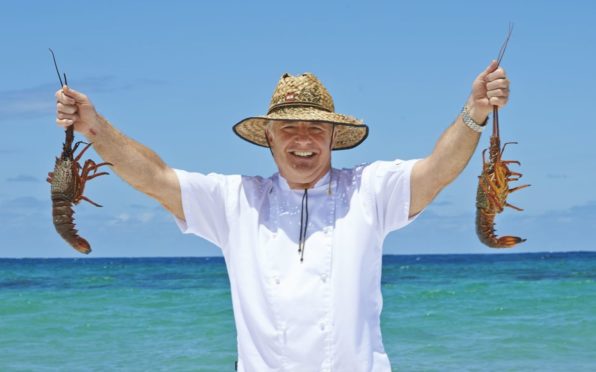 For the past four decades, Rick Stein has rarely stood still. The prolific TV chef's enviable career has seen him traverse the globe in search of new, unusual and interesting flavours, with cameras following him from the bustling markets of India to the lush coastlines of the Mediterranean.
But since lockdown began, like many of us, the 73-year-old has been enjoying a slower pace of life – albeit still halfway around the world.
Speaking from his Sydney home where he is hunkered down with wife Sarah Burns and step-daughter, Olivia, the food writer admits that although he's keeping busy, he's enjoying having a moment to set back from his usually packed schedule.
"I normally come to Australia three times a year because I have two restaurants here with my wife," explained Rick, who also runs a number of restaurants, hotels and shops in the UK with business partner Jill Stein and their three sons.
"I was over here for our March visit when it became clear I would be better off staying where I was. So, I've be here for two months now.
"To tell you the truth, it's really been quite agreeable! I've been doing a lot of cooking, and I started sharing videos on Instagram, showing how to cook the simple dishes I've been making for Sarah and Olivia. That keeps me going.
"I've also been doing DIY, and going out for little walks as well. Fortunately, the weather out here has been extremely pleasant."
He added: "There is always that lurking fear of the pandemic at the back of your mind, but on a day-to-day basis it's sort of quite nice to be made to slow down.
"But what's really extraordinary to me is that the days go by so quickly. It's almost the reverse of what you would expect. We've got a nice little routine for the day that is making the time pass terribly quickly – which is regrettable at my age, I have to say."
Although his usual professional film crew has been replaced by his hand-held iPhone, Rick is still managing to share his love of authentic cuisine with thousands of fans, filming A Cook's Self Isolation Diary in his kitchen, with lessons on everything from Greek pork souvlaki to Indonesian Nasi Goreng stir fry.
The veteran chef says seeing home cooks attempt recipes from both his many cookbooks – such as last year's Rick Stein's Secret France – and online tutorials, has been a true highlight of lockdown – even if our attempts at banana bread and sourdough have meant, as he admits, "you can't get bread flour for love nor money."
He explained: "So many people are attempting to cook meals they would never have dreamt of doing before lockdown. For example, a friend of mine messaged the other day to ask for my recipe for mayonnaise – she wouldn't normally have bothered!
"As soon as you have the time, everything becomes so much easier. You're not as worried about wasting or devoting too much time to making a decent meal.
"I hope when this is all over, people will revalue their lives and see that we don't need to be rushing around like crazy.
"In fact, there's probably more fun to be had not rushing around."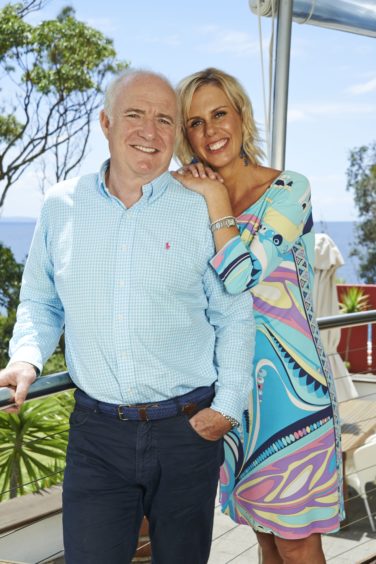 Another positive, he says, is how many people are also turning to local produce in a bid to not only help support small businesses, but also enjoy the freshest food the UK has to offer. "Originally, it was because people didn't want to risk going to large supermarkets where they could pick up the virus – but I've had lots of conversations with people who say they are now very much enjoying buying locally," he explained.
"There's a real sense of community, and people are using local suppliers more and more.
"In some ways, food can become just fuel. But when we are actually having to make our own meals and buy the raw materials, it brings us all back to just how important food is to us – and how brilliant it can be."
Although, lockdown hasn't been without its challenges.
Just like restaurateurs around the world, Rick is facing a new and uncertain future, as the coronavirus crisis leaves the hospitality industry in limbo, and he admits many business owners might have to find new and innovative ways to serve the public in future.
He said: "It is such a hard time for the industry.
"In the last 30 or 40 years, the whole restaurant scene has grown so enormously that we sort of take it for granted.
"And now, so many people are facing the possibility of losing their livelihood.
"But at least it's a chance for everybody to think about what do we want from our restaurants.
"I think a lot of people have become so used to eating out all the time, it's easy to forget how much work goes into cooking for other people.
"So, when you're at home doing it for yourself, you suddenly realise it's quite hard work.
"We are quite optimistic we will come out all right at the other end, and we've just started doing deliveries and takeaway food, but the longer the pandemic goes on, the harder it becomes."
From the very beginning of his television career, which started with the BBC series Taste Of The Sea, filmed at his flagship eatery The Seafood Restaurant in Padstow, Cornwall, Rick has been an advocate for cooking with fresh seafood, stating there is, "nothing more exhilarating than fresh fish, simply cooked."
With restaurants, hotels, bars and cafes left shuttered, Rick praised the local fisherman around the country who have started selling their catch straight to the public – a move he believes could reignite our passion for seafood.
He said: "I've heard from local fisherman who say they're now selling their fish off their boats, straight to the public on the quayside.
"It's time for people to re-evaluate where they're getting their produce from – I mean, what could be better than buying fish straight off a boat?
"My neighbour here goes fishing in Sydney harbour, out into the Pacific, about once every two weeks. He comes back with loads of squid and king fish, which is similar to tuna but with white flesh.
"He gives me loads of fillets and that quality, straight off the boat, means you actually have to leave it for a couple of days just to soften up a bit!
"I've always maintained that if people could get fish of the sort of quality that you can get straight off a quay, everybody would love it."
Now, as Rick, like many of us, looks towards the end of lockdown, it's not the glitz and glamour of TV life he longs to rediscover.
Instead, he simply wants to come home.
He said: "I'm just looking forward to getting back to Padstow.
"There's a stretch of road that comes into the town, where you can see the estuary as you drive around the corner. That's all I want to see."
---
A walk down under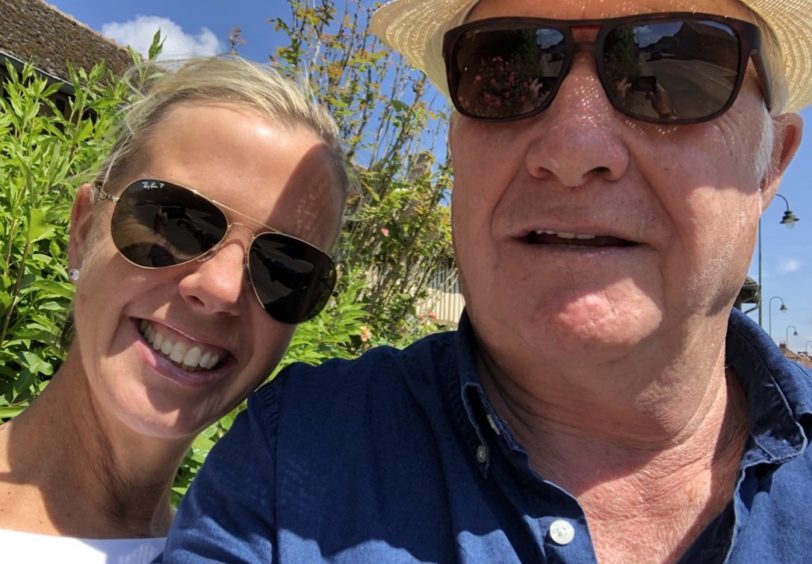 Another way Rick is keeping busy is by raising money for charity.
He and wife, Sarah, walked 25 miles over a week to raise funds for Cornwall-based homeless charity St Petrocs.
Completed as part of the Rotary Club initiative, Walk The Test Another Way, Rick and Sarah explored Sydney Harbour, and managed to raise several thousand pounds.
As well as helping to support a "dear charity, very close to our hearts", Rick says his daily walks have helped him to stay connected with the friends, family and colleagues who are also completing the challenge in the UK.
He said: "Not only are we battling to save our company, we are fighting to keep the team spirit that is so precious to us. Our business relies upon creating an environment that people love to visit –the way our team work with each other and our customers to do that is critical.
"We wanted to find a way that we are still together and can maintain those relationships."
He added: "We started around Neutral Bay, a long walk around the inlets of Sydney Harbour, which was very nice.
"St Petroc's is all about getting homeless people off the streets in Cornwall, which like many other charities is facing funding challenges as a result of the virus."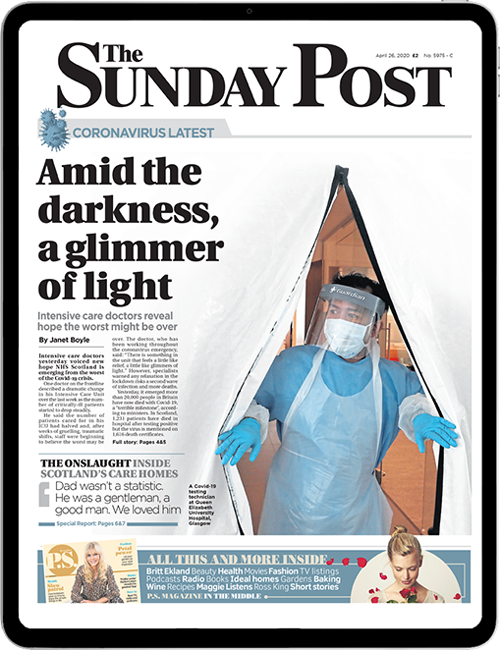 Enjoy the convenience of having The Sunday Post delivered as a digital ePaper straight to your smartphone, tablet or computer.
Subscribe for only £5.49 a month and enjoy all the benefits of the printed paper as a digital replica.
Subscribe