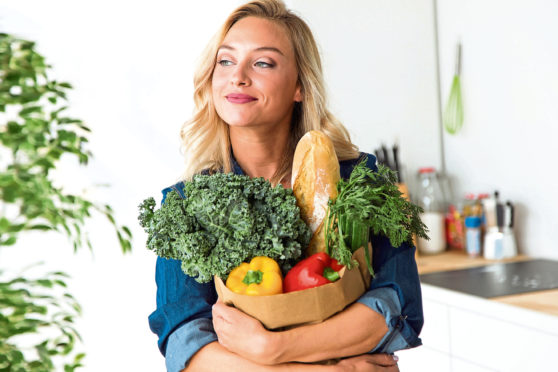 You are what you eat – it's a phrase we've all heard repeated time and time again. But as well as the benefits for our physical health, could a balanced diet also lead to better mental wellbeing?
In recent years, the link between food and mental health has become a growing field of study, with scientists exploring how nutrition can effect everything from clinical depression to dips in our daily mood.
And, according to a 2015 paper in medical journal The Lancet, there is a strong body of evidence to suggest eating well could be as crucial to our mind as it is to the health of our heart, hormones and digestive system.
The article, written by members of the International Society for Nutritional Psychiatry Research, also summarised there is growing evidence to suggest nutritional medicine should now be considered a mainstream element of psychiatric practice, including within research, education and policy.
As well as examining how food impacts our brain, nutritional psychiatry is also concerned with how our meals can affect emotions – and how, in turn, our mood can influence our diet choices.
This area of research, and her own experience, encouraged mum-of-four Terri-Ann Nunns to create her own healthy diet plan, which she now shares with 75,000 people around the world.
Terri-Ann created her 123 Diet Plan in 2011 after two pregnancies in one year led to her gaining more than seven stone. Now she has published a new guide which aims to overhaul our mental attitude to food.
With recipes approved by an expert psychologist and dietician, The Food and Mood Guide helps users examine their relationship with grub, addressing factors such as stress, comfort eating and anxiety, which can lead to poor diet and weight gain.
"Ever since I was 18 years old I've struggled with my weight, thinking of food as a comforting friend – especially when I was stressed and upset," explained Terri-Ann.
"Unfortunately, due to a lot of stress in my life over the last 12 months, my binge eating habits started to return and I fell back into old habits.
"So, I decided to work with a psychologist to get expert advice into the link between mental health and what we eat. I have learned so much from this approach."
Dedicated to the memory of a close friend who died from suicide, 10% of all profits from the book will also be donated to mental health charity MIND.
Terri-Ann added: "We are always told how eating more or less of certain foods may reduce our risk of diabetes, heart disease or cancer, but it is rarely discussed that eating a healthy, well-balanced diet protects our mental health, too."
The Food And Mood Guide, £16.99, theterriannfoodandmood.co.uk
---
Numerous studies prove the link between food and depression
Fruit and vegetables can reverse bad mood
There is a wealth of evidence linking improved physical health and a diet filled with fruit and vegetables, but now researchers believe eating fresh produce could even reverse the psychological impact of traumatic events such as divorce.
Conducted by researchers at the University of Warwick, the study found eating, for example, four extra portions of fruit and veg a day can boost mental health to such an extent that it offsets half the negative psychological effect of a marriage breakdown, and a quarter of the damage cause by unemployment.
Published in the journal Social Science & Medicine, the study also discovered a link between an increased amount of greens and a lowered risk of clinical depression.
Dr Redzo Mujcic, co-author of the paper, said: "This is an interesting finding and makes the case for an empirical link between fruit and vegetables and improved mental wellbeing more powerful.
"And the effect is a lot quicker than the physical improvements you see from a healthy diet. The mental gains occur within 24 months, whereas physical gains don't occur until you are in your 60s."
Eating saturated fats can lead to depression
While studies have previously found obesity to be closely linked with depression, it has not always been fully understood how and why the two effect each other – until now.
Researchers at the University of Glasgow have found eating a diet rich in saturated fats can lead to the development of depression phenotypes, and that by decreasing a specific enzyme called phosphodiesterase the symptoms linked to obesity can be reduced.
Feeding mice a fat-dense diet of 60% saturated and unsaturated fats, the research team were able to see that saturated fatty acids were actually entering the brain via the bloodstream, accumulating and affecting crucial brain signals related to depression.
"We all know that a reduction in fatty food intake can lead to many health benefits, but our research suggests that it also promotes a happier disposition," explained Professor George Baillie, lead author of the study.
"Further to that, understanding the types of fats, such as palmitic acid, which are likely to enter the brain and affect key regions and signalling will give people more information about how their diet can potentially affect their mental health."
Depression and anxiety could be linked to gut bacteria
Keeping our gut bacteria healthy using diet and probiotics may have important benefits for preventing depression, according to a recent study.
Scientists at the Uskudar University, in Istanbul, noted that microorganisms in our digestive system are capable of producing and delivering neuroactive substances such as serotonin, and preclinical research in rodents suggested certain probiotics could have antidepressant and anxiolytic activities.
Omega-3 supplements boost anti-depressants
A recent review of clinic studies found taking omega-3, also found in fish, nuts and grains, improved symptoms in people with depression, particularly when also prescribed alongside traditional anti-depressants.
Although the reasons for the link is unclear, scientists say it could be the fatty acid's effect on serotonin and serotonin receptors in the brain, as well as anti-inflammatory properties.
Supplements high in eicosapentaenoic acid (EPA) are particularly effective.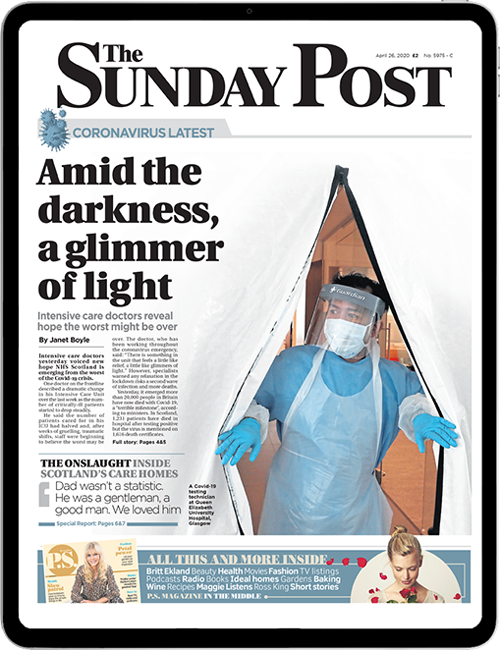 Enjoy the convenience of having The Sunday Post delivered as a digital ePaper straight to your smartphone, tablet or computer.
Subscribe for only £5.49 a month and enjoy all the benefits of the printed paper as a digital replica.
Subscribe