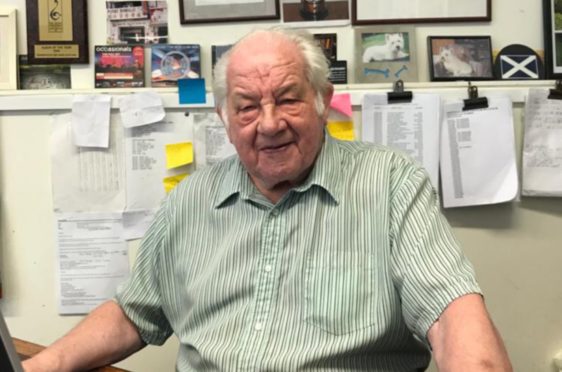 He is a godfather of Scottish folk music, but police officer turned record label boss Ian Green needed every ounce of experience from his days in the force when one young hopeful feared her voice was not good enough.
The singer-songwriter's demos showed promise but further work was needed to tweak her lyrics and melodies and, crucially, her singing had to improve as well.
Green, head of Greentrax Recordings, thought he had conveyed his expert opinion to her sympathetically with dollops of encouragement. "After our conversation ended, I thought nothing more about it but a wee while later the phone rang and it was the songwriter in a very agitated state, telling me she was going to throw herself off the Forth Rail Bridge," said Ian, whose record label is celebrating its 35th anniversary this year.
The former Lothian and Borders police inspector called on his 30 years of service to engage the woman in conversation. "I talked to her about our love of music, about music in general, about other musical acts and how they had worked for success, and how they hadn't given up," he said. "Eventually, after a full hour on the phone, she calmed down and no harm came to her."
Green, who started Greentrax Recordings in a spare bedroom of a council house in Edinburgh's Morven Street, is grateful running a highly successful independent record label specialising in Scottish, traditional Gaelic, folk and Celtic music has proved to be less dramatic.
Now 87 and with no intention of retiring, Forres-born Green has packed a lot into his life. He was an apprentice gardener, a cycle-speedway rider, served in the Army in Korea, represented Scotland at angling, exhibited award-winning chrysanthemums and joined the police where he was the organiser of the Police Folk Club – dubbed Fuzzfolk – co-founded the Edinburgh Folk Club, promoted gigs and was assistant to the director of the Edinburgh Folk Festival.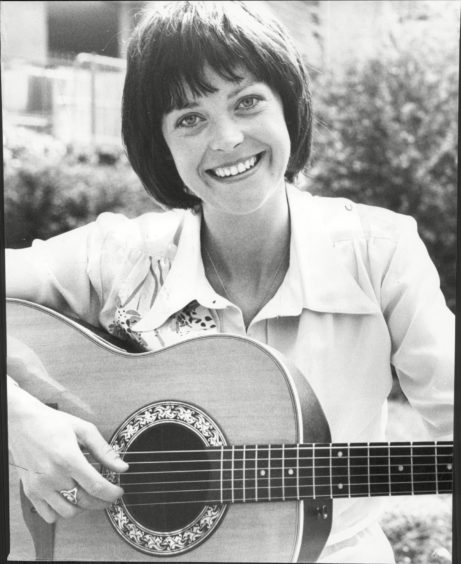 Recognised as a man who turned his passion for traditional music into a profession, promoting the music he loved and the musicians he believed in, he has been admitted to the Scots Trad Awards Hall Of Fame and was awarded an honorary doctorate from the Royal Scottish Academy of Music and Drama (now the Conservatoire of Scotland) in Glasgow in 2006.
Twenty years earlier, he launched Greentrax Recordings, funded solely from his lump-sum police pension. During the first five years he re-invested all profits in the company and drew nothing in the way of earnings to ensure a sound financial base.
He had gained a wide reputation with the Discount Folk Records operation he started in his police days and his involvement in the Scottish traditional music scene also paid off, with the Greentrax label giving highly talented but unrecorded Scottish musicians and singers an opportunity to reach wider audiences.
Artists with debut albums on Greentrax include The Peatbog Faeries, The Paul McKenna Band and Shooglenifty. Ian points out a record label must also have a core of established artists and his roster includes Aly Bain, Eric Bogle, Dick Gaughan, Donnie Munro, Barbara Dickson, Isla St Clair and The McCalmans.
Post-Runrig, Donnie Munro joined up with Greentrax for two albums, as did Barbara Dickson.
"Shooglenifty were playing to punters in a pub in Leith but they came to Greentrax and have made several albums over the years and two releases notched up huge sales," said Ian, who is based in Cockenzie Business Centre in East Lothian.
He's held in such high regard by his clients that pipe tunes have been written in his honour and Phil Cunningham MBE and Aly Bain penned a wedding anniversary song – June And Ian's Golden Years.
Greentrax has released more than 500 albums since it started. "I wanted Greentrax to have a reputation for providing good, traditional music and for treating artists properly and honestly," he said. "I feel we were so different from so many other record labels as we paid the acts their royalties and looked after them as best we could.
"I am not hard-nosed, never have been, so I was never going to be a millionaire. I've been really happy not chasing millions of pounds and listening to some of the best Scottish traditional music ever as part of my job."
Green said he had not been planning "to do a lot" for the label's 35th anniversary other than updating its colour and numerical catalogues. But an album of celebration is being released this week titled The Music And Song Of Scotland, a re-release of Greentrax's first compilation from 1989.
It opens, appropriately, with Lothian and Borders Police Pipe Band playing a Scotland The Brave set, while Jean Redpath, The McCalmans, Eric Bogle and Archie Fisher also appear. "This album, re-mastered by Peter Haigh at Pier House Studios in Edinburgh, was a showcase for the label, and went on to be a Greentrax bestseller," said Green.
"We hope it will continue to be a popular purchase. It is a sample of the very best of Scottish music and song of the time but it hasn't dated in any way. The 18 tracks were carefully chosen and represent some of the very best singers and musicians from Scotland."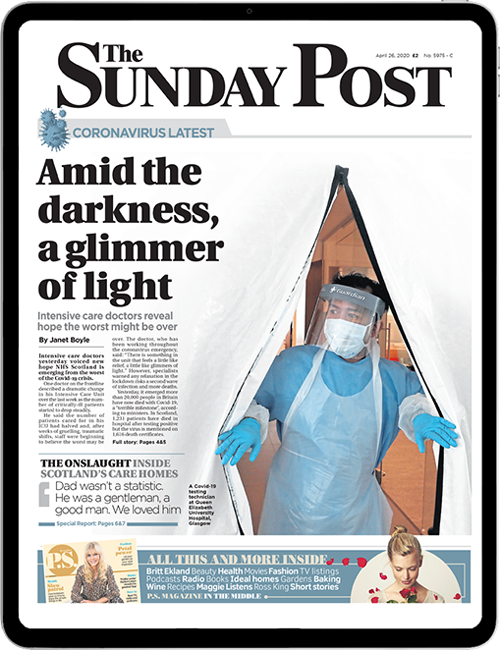 Enjoy the convenience of having The Sunday Post delivered as a digital ePaper straight to your smartphone, tablet or computer.
Subscribe for only £5.49 a month and enjoy all the benefits of the printed paper as a digital replica.
Subscribe