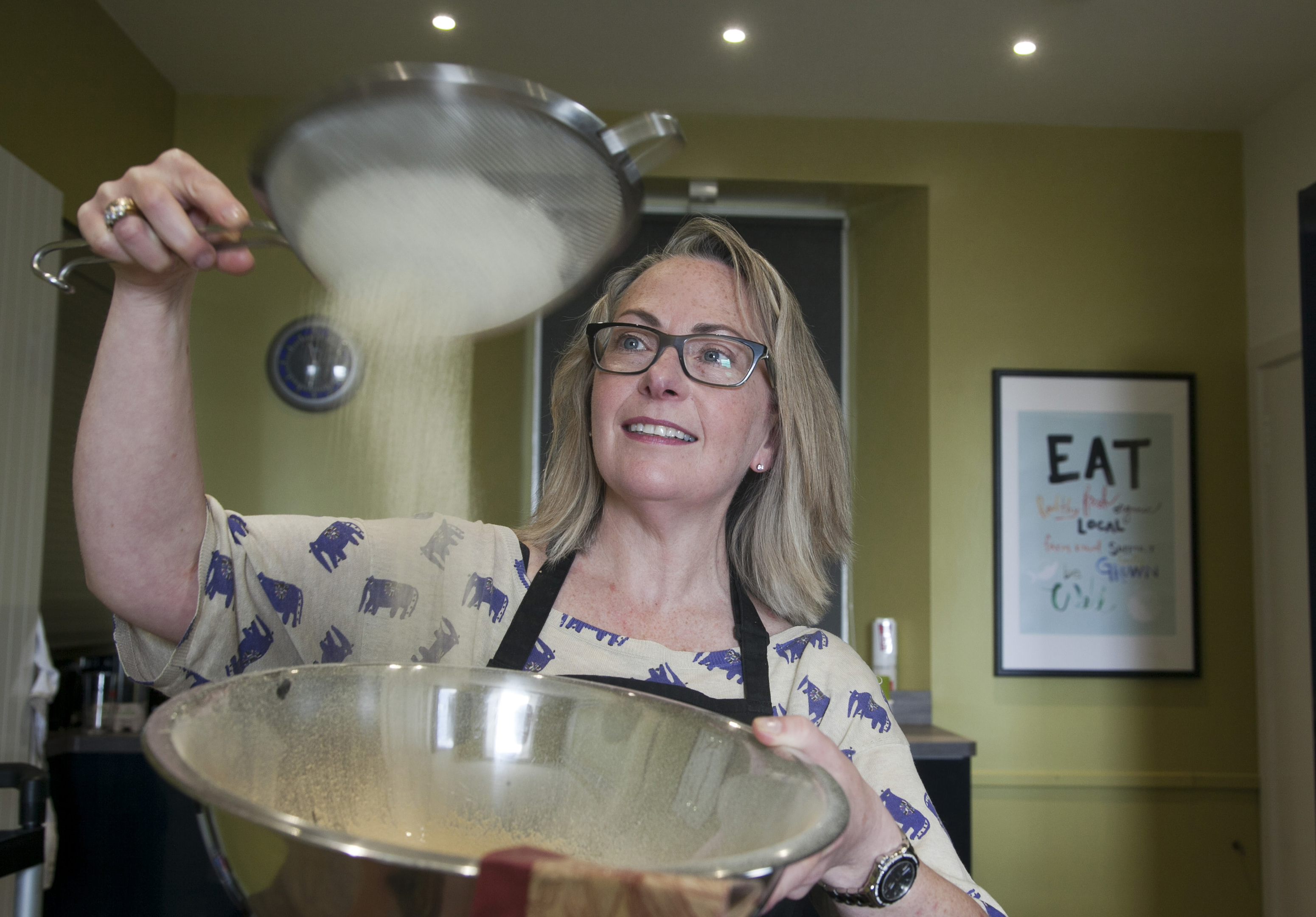 IT was a staple during times of poverty and widely eaten during the Second World War – now peasemeal is making a comeback for a new generation.
The roasted yellow pea flour, which is unique to Scotland, is finding favour as a protein-rich addition to meat-free diets.
And there is just one place left in the world where it is produced – at Golspie Mill in Sutherland.
Peasemeal is also listed in the Slow Food movement's Ark of Taste – which highlights traditional foods which are endangered.
Fans of the ingredient hope the growing interest triggered by vegan and vegetarian diets will help to save it from disappearing forever.
Wendy Barrie, leader of Scotland Ark of Taste and director of the Scottish Food Guide, said: "There is a new aspect to it, so it's interesting it has had a resurgence.
"It is popular with vegan and vegetarian diets as you can make good pates with it.
"It is a good protein source, so it is popular from that point of view and it is tasty.
"It also has a lovely golden colour to it – when you cook with it, it gives a rich honey glow."
Peasemeal has been used since Roman times and was widely eaten in the UK during the Second World War amid rationing.
The association with poverty resulted in the derisive call "peasemeal marriage" at weddings where the traditional scramble of pennies failed to take place, according to the Dictionary of the Scots Language.
It slowly fell out of favour as an ingredient and in the 1970s, production of it disappeared.
When Golspie Mill – a traditional water-powered mill built in 1863 – was restored by Fergus Morrison in the 1990s, he tracked down a miller in Glasgow who had produced peasemeal in order to revive it. Today the business is run by miller Michael Shaw, who took it over more than 17 years ago when he came to Scotland from New Zealand.
He said: "Peasemeal was an alternative protein source, when meat was expensive and it was a utility food during the war, as it wasn't something that was rationed.
"You get two kinds of older people – those who say I remember it and I hated it. Or there is 20% who actually liked it.
"There is a bit of surge as a result of vegetarianism, veganism and less meat eating – pulses are a protein source and something you can make quite a filling meal with it."
Michael said he produced around three to four tonnes of peasemeal a year, and the process was more labour intensive than other flours, such as wheat and rye.
"It is savoury tasting, a thick pea soup taste with a roasted flavour to it. And a little bit goes a long way, because it just keeps absorbing water.
"You can use it to thicken things and also as a base for burgers."
Yvonne Shivas, of Fife-based Fallaine Foods, launched a range of three pates using peasemeal which she said were hugely popular with vegan customers.
She said: "I came across peasemeal by accident and thought it was delicious when you add all kinds of other things.
"There is a big market for vegan foods which are natural rather than artificial.
"We've had a lot of interest from vegan customers and repeat customers every week.
"The reason people survived on it was because it had 20% protein, 10% fibre and hardly any fat.
"It is a classic forgotten Scottish ingredient which is healthy."
YVONNE'S PEASEMEAL PATE
(SERVES 1-2)
You'll need:
1 tbsp peasemeal
Boiling water
1 tsp lemon juice
Sea salt and pepper
Method
Put the peasemeal in a bowl and very slowly add boiling water to form a thick, spreadable paste. Mix well to avoid lumps.
Add the lemon juice and seasoning to tase along with whatever other ingredients you fancy – anything from deliciously hot Scotch Bonnet sauce or garlic to fresh herbs or ground curry spices. Delicious hot or cold on oatcakes.