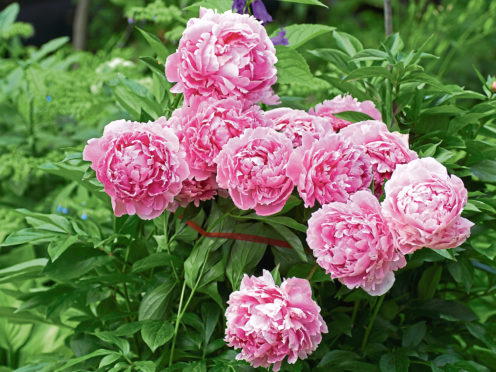 Patience is everything for Agnes Stevenson as a flamboyant, fragrant favourite finally comes good three years after planting. Now what else is on show?
It has been a long wait, but the peonies are finally set to flower. I planted them as bare roots three years ago only to dig them all up last year and move them to a sunnier part of the garden where they are clearly much happier.
These are "Sarah Bernhardt", a gorgeous double pink with an unmistakable peony scent and long stems that make them perfect as cut flowers. Over the past couple of weeks I've been staking them to prevent them from flopping once their heavy flowers start to open.
Peonies are a summer classic and, even though their flowers last no more than three weeks, their foliage is invaluable as a foil for other blooms.
Not all summer flowers are as luscious as peonies. Some, such as Verbena bonariensis, are tall and airy and are useful for adding height without volume. To get the best effect you have to grow them in quite large numbers but I've always struggled to raise them from seed, and I'm not alone.
Last week I popped into the very beautiful Portmore House gardens near Peebles where head gardener Ken Kennedy told me that he, too, had found verbena difficult to germinate.
As a professional gardener with more than 30 years' experience, he knows all the techniques for getting tricky seeds to perform and he has found an unusual method of persuading verbena seeds to sprout.
"I've found the best results have come from letting the seed trays almost dry out," he told me. "But if you really want reliable results then it is better to grow them from cuttings."
So a few days later I picked up a healthy verbena plant, cut off most of the stems and placed the cuttings into a heated propagator. Now I've just got to wait for them to root.
Something that has no problem growing from seed is Persicaria bistorta. Starting with just four or five plants I now have so many that I am weeding them out. This is the common pink bistort but I prefer the red variety Firetail, a sterile form that doesn't produce seed and has to be propagated by division.
So far this has been slow to bulk up, so I might attempt to grow new plants from root cuttings, where you bury short sections of root into damp compost in the hope they sprout. Firetail has a more refined leaf and better flowers that are easy to place with other plants whatever their colour.
Fortunately Geum Mai Tai is flourishing and is proving good at filling in some of the gaps. The Spireas I cut back about six weeks ago have recovered and are now covered in fresh foliage, which will soon be joined by pink and white flowers.
And I've also got some cosmos waiting in the wings ready to add their feathery leaves and white flowers to the show.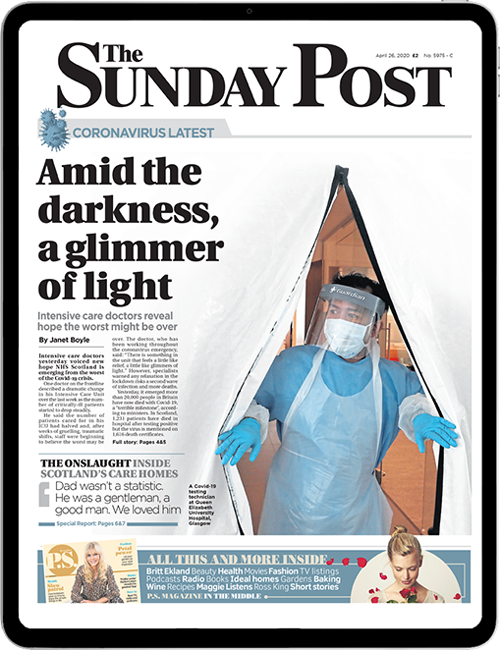 Enjoy the convenience of having The Sunday Post delivered as a digital ePaper straight to your smartphone, tablet or computer.
Subscribe for only £5.49 a month and enjoy all the benefits of the printed paper as a digital replica.
Subscribe