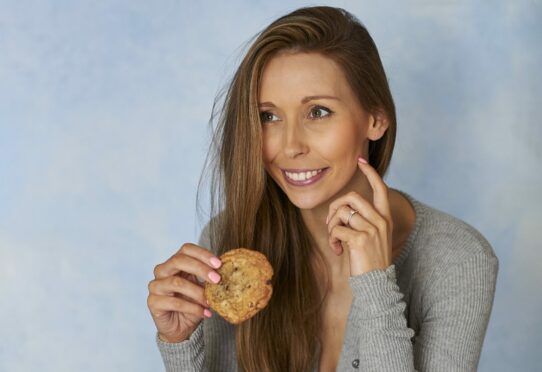 When Eloise Head pops on her apron for a spot of home baking, the process is as easy as one, two, three.
Like many of us, the 27-year-old rekindled her love affair with homemade cakes, cookies, buns and loaves during lockdown, spending her time whipping up recipes with fuss-free steps and minimal ingredients.
So minimal, in fact, most of her creations only require three staple items.
Head, a qualified personal trainer, began sharing her innovative yet easy bakes on social media, and a little more than a year after her first recipe video, her followers had climbed from an initial 300,000 to more than 4.5 million.
"I started to post my recipes online during lockdown when ingredients were already limited," explained Head, who is better known to her followers on Instagram, TikTok and YouTube as Fitwaffle.
"I was trying to find something people could do that was easy, accessible, and that everyone could do and have fun with. That was the spark, but I still like the idea of everything being no-fuss."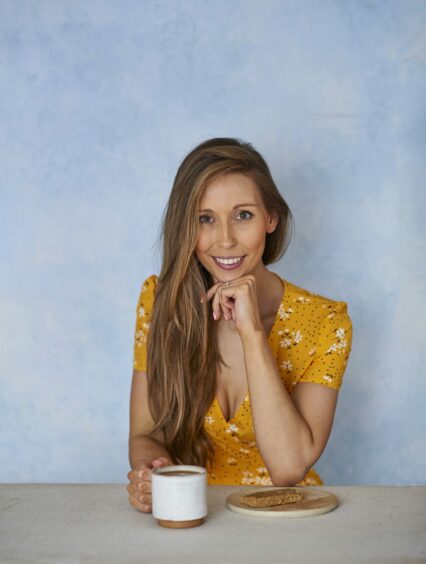 Although getting into the kitchen was partly a lockdown project, the self-taught baker admits she was also inspired to encourage her followers to eat the foods she had previously avoided.
She said: "I've always been a massive food lover, but when I became a personal trainer it took a back seat. As I got into fitness, I had a poor relationship with food – I wouldn't eat anything I consider 'bad' for me. A lot of that was driven through social media and people saying, 'Oh, no, you shouldn't eat this, you shouldn't eat that' and putting all these rules on food.
"So, when I started to introduce more foods into my diet again, and learn to enjoy foods in moderation, I started my Fitwaffle Instagram account. Then, when the pandemic hit, I really got back into baking, too."
Some of Head's most popular no-fuss recipes include cookies and cream fudge, chocolate hazelnut brownies, cinnamon swirl banana bread, and Simpsons-inspired baked doughnuts, all of which utilise only a handful of ingredients. Having shared more than 250 recipes last year alone, her feed is packed with something for every sweet tooth, and Head's bakes have now been collected in a cookbook, due to be published this week.
Baking It Easy features 50 three-ingredient recipes, chosen from some of her most viral online videos, as well as a selection of brand-new recipes – something she admits was initially a little daunting.
"At first, I did think it was going be difficult to write," laughed Head. "It wasn't just a case of including recipes I had already done, as at least 25 of them had to be new. But, when I got started, I realised there's almost endless options and so many more things than I thought I would be able to produce. Actually, I probably still have a few more in mind."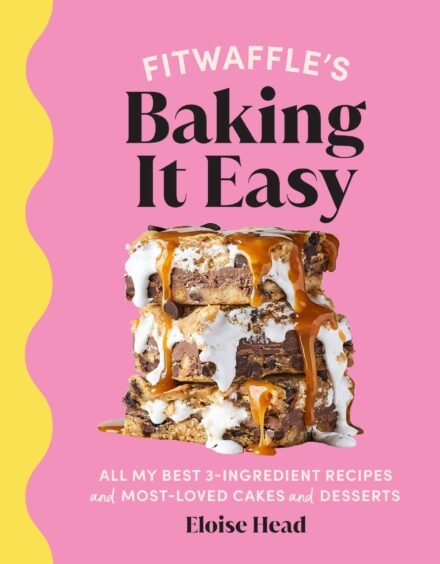 So, is having a cookbook a dream come true?
She said: "I've always baked but I never really thought of putting my recipes online until the pandemic. So, if you'd asked me five years ago, 'do you think you'd have a recipe book?', I would have definitely said no!
"I get messages from almost every corner of the world now, with people asking me questions and sending me pictures of the recipes they've made. So it is still a bit of a pinch-me moment."
If new followers – and book readers – aren't sure where to start with Head's joy-filled bakes, she recommends opting for one of her favourites. She said: "There's a section at the back of the book that is a collection of my favourites I just couldn't leave out, including a recipe for a cinnamon apple cake.
"It's really moist, packed with apples, and it's got a cinnamon swirl through the middle and a sweet glaze on the top. Whenever I make it, it doesn't leave the house – me and my fiancé just devour it every single time."
She added: "Baking doesn't have to be difficult, it doesn't have to be time-consuming, and you don't have to have loads of fancy ingredients. It can just be simple, enjoyable and accessible for everyone. That's my motto when it comes to baking – it doesn't have to be fussy or intimidating."
Easy three-ingredient pancakes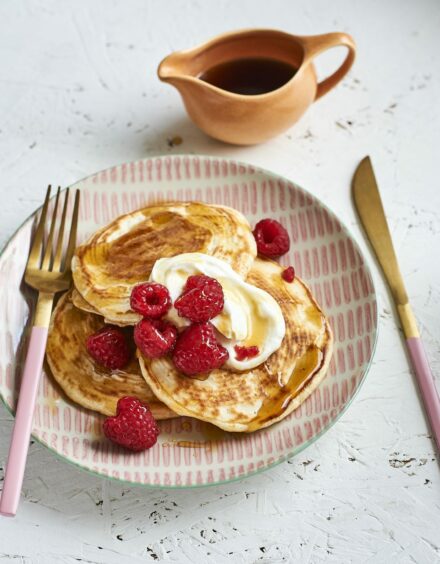 These three-ingredient pancakes a re a staple in my household. They're cheap and easy to make, plus you can dress them up and flavour them however you wish. Perfect for lazy weekend breakfasts, the whole family will love them.
Cooking time: 10-40 minutes, depending on how many batches
Makes: 10
You'll need
2 large eggs
250ml milk
300g self-raising flour
Method
Put the eggs and milk into a medium bowl and mix together with a balloon whisk until fully combined. Add the flour and mix in until the batter is smooth.
Heat a large non-stick frying pan over a medium heat and spray with cooking oil or add a blob of butter.
Pour about 60ml (¼ cup) of the batter into the pan and cook for 1-2 minutes until bubbles appear on the top. You can cook them one at a time or in batches if you have a griddle or a larger frying pan. Using a large spatula, flip over and cook on the other side for 1-2 minutes until golden brown. Repeat with the remaining batter to make 10 pancakes.
Serve each pancake immediately, with your favourite toppings.
Try these delicious topping combinations: butter and maple syrup, lemon and sugar, berries and yogurt, fresh fruit and whipped cream, or even chocolate hazelnut spread or speculoos spread (cookie butter).
---
Fitwaffle's Baking It Easy, Ebury Press, £20, is out March 3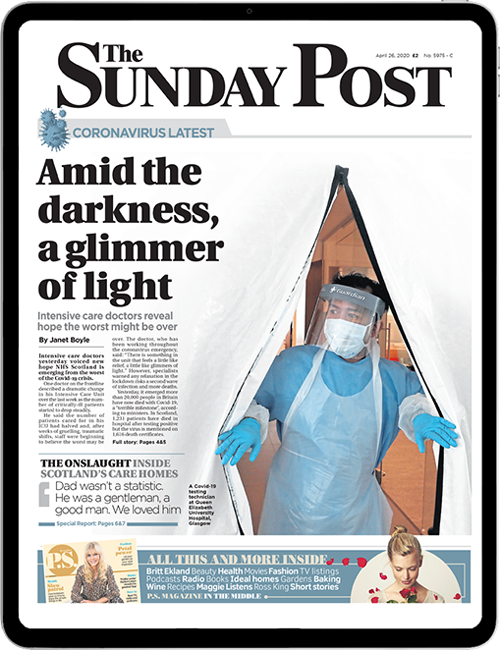 Enjoy the convenience of having The Sunday Post delivered as a digital ePaper straight to your smartphone, tablet or computer.
Subscribe for only £5.49 a month and enjoy all the benefits of the printed paper as a digital replica.
Subscribe