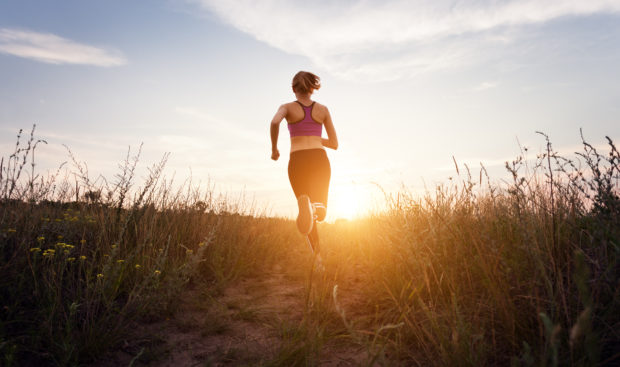 Confined to our homes for 23 hours of the day, with nothing to do but walk back and forth to the fridge or complete yet another series on Netflix, the last two months of lockdown could easily have turned us into a nation of couch potatoes.
But, according to new figures, more and more people are lacing up their trainers and squeezing into leggings to keep active during isolation.
A survey commissioned by the UK's largest healthcare charity Nuffield Health, found 76% of Brits have taken up at least one new form of exercise since lockdown began, with 30% of respondents citing walking as their favourite new activity, while others have turned to running, yoga and cycling.
Here in Scotland, a YouGov poll also found 70% of Scots are taking advantage of being able to leave the house for exercise each day, as many explore their local area on foot.
Hoping to encourage more people to take on "mini adventures" during lockdown, charity Ramblers Scotland has also launched a new campaign called #RoamSweetHome, aiming to keep communities connected with online challenges, live chats, and free downloadable circular route maps.
"Walking for fun definitely seems to be very popular at the moment," explained Danny Carden, Ramblers Scotland's communications and engagement manager.
"You only need to look at our parks and promenades to see that people are making the most of their daily local exercise.
"And as part of #RoamSweetHome, our members have also been climbing virtual Munros on their stairs and exploring more of their local neighbourhood."
Just like other everyday activities, such as drinks with friends, pub quizzes and work meetings, exercise classes have moved online during lockdown, too, with many fitness apps and YouTube channels seeing a huge boom in popularity.
Every day, millions of people join this week's P.S. cover star, Joe Wicks, for his 30-minute live-streamed PE lessons, while YouTube yoga instructor Adriene Mishler has tripled her daily audience, amassing more than 1.5millions views on her workout videos in the last two weeks alone.
As joining Facebook fitness classes and 5k Instagram challenges become the norm, exercise experts predict the coronavirus crisis has the potential to change our daily habits – especially as the same Nuffield Health survey found 81% of people hope to continue their new healthy regime once life returns to a "new normal".
Jill MacGregor, an Edinburgh-based Glow fitness instructor, says her online classes have kept her incredibly busy, with many people joining several sessions a day.
She said: "I have taught in the community for 25 years, and when lockdown first hit I was worried about how I was going to run classes if I couldn't get out to venues.
"But I asked my 19-year-old son for some tech help, and started doing classes live on Facebook.
"In our closed group, which is only available to paying members, I have 135 people joining me for a daily workout, and I also run free workouts every morning which are regularly attracting up to 600 people.
"The response has absolutely blown me away.
"I think people are realising that, rather than sitting around doing absolutely nothing, we can use this situation productively to get ourselves as fit and healthy as we've ever been."
Getting started on a new fitness journey is always the most difficult step, and Jill believes with a captive audience sitting at home, lockdown has been the perfect opportunity for people to try new exercises.
"One of my members was pretty active before lockdown, joining me for three sessions a week – now, she's doing 12," she explained.
"She joins every morning for our HIIT class and every afternoon, too. Fitness classes are really giving structure to people's day.
"People are getting into a routine, it will be habit-forming for them. Plus, they can try new exercises without anyone watching, so don't have to feel embarrassed or intimidated as you would in a gym. It's definitely providing more opportunities, so there are a lot of positives."
She added: "I think once lockdown ends, online classes won't just go away.
"I'll still go out into the community, but I'll back that up with maybe three or four online sessions a week."
---
A mum's story: 'Live-stream workouts have motivated me'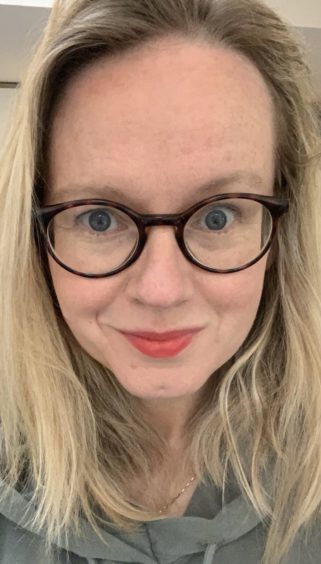 Before she had children, Michelle Flynn, from Glasgow, loved going to fitness classes and even ran the New York marathon.
But juggling work and social commitments with looking after Grace, seven, Maria, four, and Daniel, two, meant classes took a backseat. Now, with more time on her hands, Michelle, 39, has rekindled her love for fitness.
"I used to do classes, like body combat, yoga and Pilates, and I was very into keeping fit. I enjoyed running 10k challenges as there was a sociable aspect.
"But once the kids came along, I got out of the habit. I've always liked being outside or going to a community class, and once you are juggling kids it's hard enough to meet up with friends for drinks, never mind a yoga session.
"But since our family has been in self isolation, live-streamed workouts have helped me find my motivation.
"We started the Joe Wicks' PE class as a family. I wanted to give some structure and routine to everyone's day as we needed something to gee us up!
"When you've had three kids, your body takes quite a battering.
"You become a bit lost and don't know strong you are or how much your body can manage.
"So I was a little scared of going back to classes – I didn't know if I would manage it. That's why being able to workout in the living room has been fantastic.
"I don't think I have the self-discipline to say, 'Right let's go out and crush 40 burpees and 20 lunges' so having someone on the TV guiding you through it has been great.
"Plus, the fact the classes are streamed live makes you feel like you are still part of something."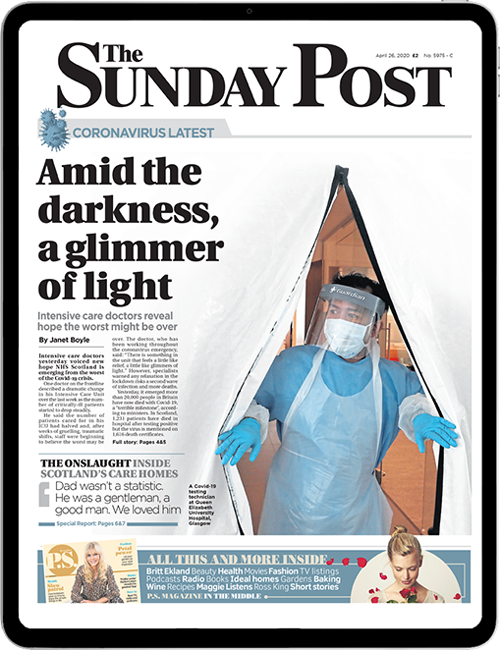 Enjoy the convenience of having The Sunday Post delivered as a digital ePaper straight to your smartphone, tablet or computer.
Subscribe for only £5.49 a month and enjoy all the benefits of the printed paper as a digital replica.
Subscribe