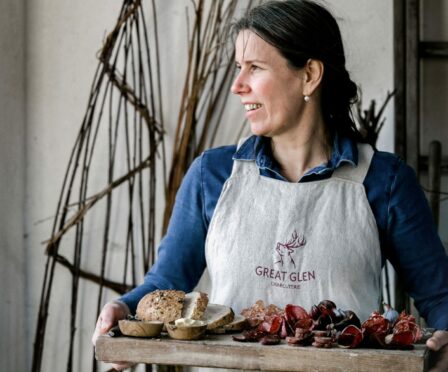 Husband and wife Jan Jacob and Anja Baak have cooked up a distinctively Dutch answer to an age-old Scottish problem.
Moving their family to Scotland in the early noughties so that Jan could take an estate manager role in the Highlands, they came to realise the extent that estates had to go to protect their land from unbridled wild deer populations.
Being a prey species, wild deer reproduce at an extraordinarily high rate to sustain their population numbers.
But as they now have no natural predators in the Scottish countryside, their numbers tend to grow out of control, damaging habitats and ecosystems of other native species and causing starvation and suffering among their own when there is not enough food for them all in winter.
With the price of venison meat low and the margin for waste high, Jan saw a way to make a product from the meat that was sustainable, eco-friendly and with a longer shelf life by embracing his Dutch heritage and leaning into his country's culture of creating delicious dried meats.
"Curing meats and dried sausages are quite a big thing in the Netherlands," explained Anja.
"My husband always loved them when he was young, and every butcher there would make their own dried sausages.
"He started experimenting with the meat, smoking it and making dried salamis. In 2003 he leased an old butcher's shop from a friend and that's how it started."
Now the couple run their business Great Glen Charcuterie from Roybridge in the Highlands with huge success, and have a loyal following of foodies including some Michelin-star chefs who have used the Baak's products in their restaurants.
Customers are blown away by the quality and flavour of their dried venison range, and Anja says that it is the wildness of the deer that not only makes their product delicious but makes it a healthier option, too.
"It is a very lean meat because deer are always on the move so there's not much fat on them.
"We often talk about grass-fed beef because it's so important that they are eating healthy things and not only grains.
"With venison it's next level because they eat herbs and plants, so they are low on fat but high on minerals.
"It's interesting because we have customers who would not want to eat any type of farmed meat, some of them are even vegan, but as our product is wild and sustainable and healthy, they will eat our products."
Sustainability is at the heart of Great Glen Charcuterie, and the couple are guided by the principles of the slow food movement when creating their products.
"It started in Italy when the first McDonald's opened in the heart of Rome. A group of people staged a protest by setting up a table in the piazza outside of the McDonald's and eating locally-sourced food.
"It was the antidote to fast food, and I really believe in the movement because I think it's important to eat together, to take time for food and eat locally where you can," said Anja.
The slow food movement encourages people to eat locally and seasonally, not only to improve health but to enrich people's relationship with the food heritage of the countries where they live.
But it can also be a way to bring friends and families together, encouraging them to take the time to prepare food for each other and spend time together.
"My children have all ended up in Glasgow, and while they live separately they come together and cook meals for each other. It's really important for them, and it's nice to see that relationship with food in the next generation."
Anja says she tries not to plan the meals she prepares too much, and is guided by what she has available to her in her fridge and growing in her garden.
"At the moment I have been enjoying middle eastern flavours, especially over the summer when we have been barbecuing.
"We grow our own vegetables and it is a lot of work but the joy you feel growing your own foods and gathering salad leaves from the garden, for me, that's a big essential of life."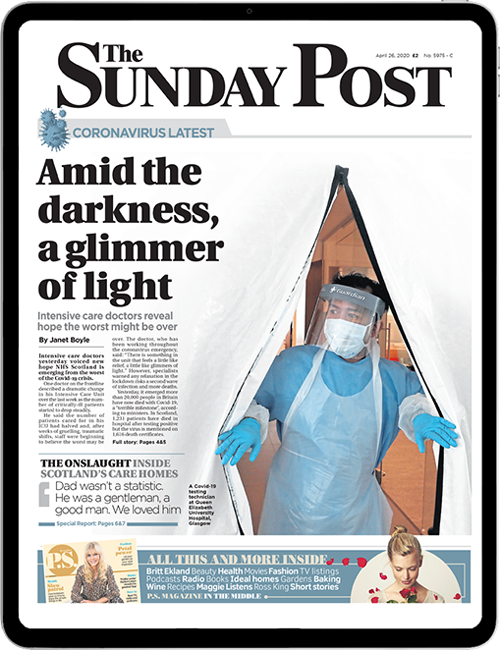 Enjoy the convenience of having The Sunday Post delivered as a digital ePaper straight to your smartphone, tablet or computer.
Subscribe for only £5.49 a month and enjoy all the benefits of the printed paper as a digital replica.
Subscribe