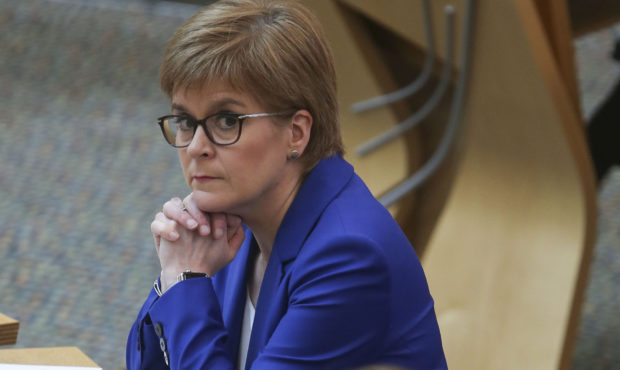 I've been thinking about my dad a lot during this lockdown.
It's soon to be the third anniversary of his death and there's something about that milestone that makes it all the more poignant; not recent enough to still feel that searing pain of raw grief but equally, a reminder that he didn't leave us yesterday and that time slips away too soon.
I miss him even more now because at times of crises when we all feel at sea, no matter what age, we look for the adult in the room.
And right now, as we all live our own small personal daily hells, I still look around thinking the answers will come from someone with more authority, more experience, more anything – anyone but me.
Last week my mum was admitted to hospital because in desperately trying to minimise her risk of catching Covid-19, by trying to dress herself before a carer came in, she fell.
I couldn't bear the thought of her vulnerable, in pain, lying on her own, but the instinct to be with her has had to surrender to the reality of lockdown and her care was placed in the hands of others. I don't want to put her at risk.
But that pain of not being with loved ones is an ache that is real. So, who couldn't feel for Nicola Sturgeon when her voice broke with emotion in the Scottish Parliament when she was questioned on the daily horror of deaths in our care homes?
She has her own mum whom she hasn't hugged in an age and it was a reminder that these life-and-death decisions made in the midst of a crisis sit on the shoulders of a mere human being. Who would want to be that person?
Yet, as we witness the devastation that is being wreaked by this virus we do walk some way in her shoes – we are all just trying our best, and in our own small way, to manage risk.
And that is why the revelations by BBC Scotland last week about Scots infected at a Nike conference held in Edinburgh in February, a month before the lockdown, were concerning.
The First Minister has asked for our trust, she has had our cooperation, we have responded to her calls to lockdown, to pull up the shutters, to stay at home, and save lives, but that conference should have been an early wake-up call to the wrecking-ball that was coming our way.
And we should have been warned.
I believe the First Minister when she says the so-called "normal protocols" were followed.
But these are not normal times. There was no explicit explanation about the cluster or the risk behind those seemingly innocuous statistics.
Neither was there an obvious sense of urgency that might have been triggered when 25 people tested positive following that one event attended by just 70 delegates from across Europe. Surely that ratio, that spread, should have rung alarm bells.
The real story of this pandemic will be of the everyday heroism of the public, individual and personal stoicism and sacrifice.
But a public health crisis is by its very nature a public event. Sturgeon asked us to be part of the solution and she should have, as she likes to say, treated us like grown-ups by giving us the full picture.
And we could have been trusted with that early information about a conference in Edinburgh that the history books may well describe as Scotland's Covid Ground Zero.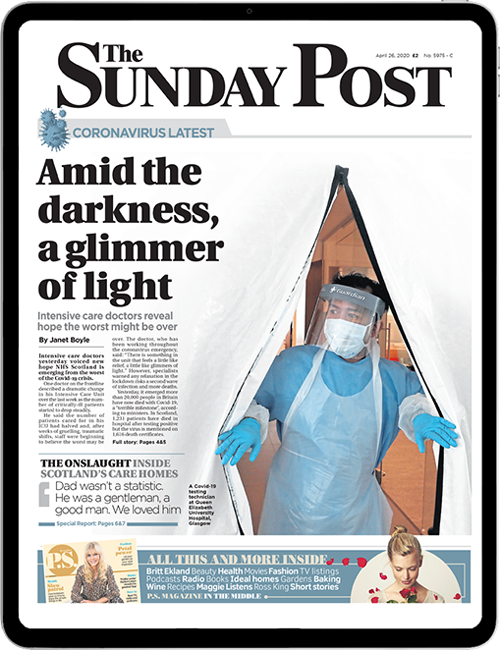 Enjoy the convenience of having The Sunday Post delivered as a digital ePaper straight to your smartphone, tablet or computer.
Subscribe for only £5.49 a month and enjoy all the benefits of the printed paper as a digital replica.
Subscribe