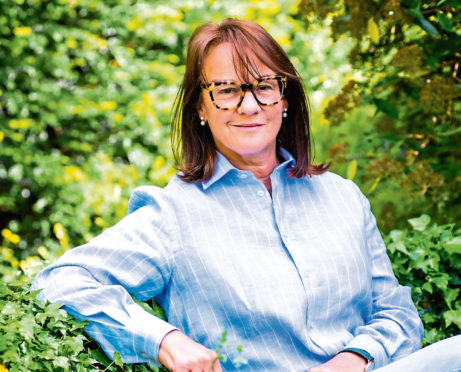 It is the bitter, orangey, sticky preserve beloved by royalty, Scots and Paddington Bear. Award-winning marmalade maker Lucy Deedes tells Laura Smith the Honest Truth about the history and joys of making marmalade… and how it even helped in her gruelling cancer journey.
When was marmalade first made in the UK?
The first written recipe for the bitter orange marmalade that we know and love was by Eliza Cholmondeley in 1677. However, sour oranges were being imported from the 1500s so it's likely that somebody thought of replacing quince in marmalade with oranges.
Before then, marmalade was an imported luxury: a rich slab of quince paste, studded with dates or nuts, flavoured with rose water, and packed into round wooden boxes. It was appreciated as a delicious sweet digestif, certainly by Henry VIII, and by the rich.
Why is it called marmalade?
The word marmelo is Portuguese for quince and the first marmalades were solid cakes of quince paste, eaten after dinner. It's nothing to do with Mary Queen of Scots and the tale of her eating marmalade to cure her headache, leading her French maids to whisper "Marie est malade" (Mary is ill).
How is marmalade made?
Nowadays the basic ingredients are Seville oranges, lemons or lemon juice, sugar and water. The peel is cooked until tender, then the sugar added and the mixture is boiled hard until it sets. You can add pretty much anything: I add herbs, ginger, whisky or rum. At the Dalemain marmalade festival,there are marmalades with gold leaf, garlic, gin and matcha tea.
What is the connection between Dundee and marmalade?
There has long been a legend that Janet Keiller, married to a Dundee grocer in the 1760s, bought a shipload of ruined oranges from a shipwreck and invented marmalade. But there were already recipes for orange marmalade so she wasn't the first. Even Mrs Beeton recommended Keiller's marmalade in her famous book.
How did the Scots make marmalade a breakfast staple?
It seems that they started the tradition of eating it with breakfast, instead of after dinner. Helen, Countess of Sutherland's recipe for "orange marmelat" dates from 1683.
When did you first start making marmalade?
When I was first married in the 1980s, I had grown up with homemade marmalade and found it was impossible to buy marmalade that was as good as my mother's. I started with a Katie Stewart recipe but my first efforts weren't anything to write home about.
How has making marmalade been cathartic for you?
I had a few years of on-and-off cancer treatment, and when you are ill and much is out of your control, creating something is beneficial.
It's absorbing to make something – and marmalade can be a bit of a challenge. I find that even now things can go wrong.
If people buy it and love it, that's even better!
How does the UK celebrate marmalade?
The World's Original Marmalade Awards & Festival is a wonderful yearly event at a Dalemain House in Cumbria, where thousands of competitors from all over the world enter their marmalades in various categories. The proceeds go to hospice charities and the overall winner's marmalade is sold in Fortnum & Mason for a year.
How did your own marmalade fare at the festival?
I had a few goes and several disasters, such as jars breaking in the post, pips or air bubbles in jars, undercooked peel (they are very strict). Yet I took on board all the criticisms and was eventually given Gold for my three different marmalades: Seville, Lime and Ginger marmalade.
What are your insider tips for making a perfect marmalade?
Don't rush it and don't cut away all the pith from the oranges.
---
The Little Book of Marmalade by Lucy Deedes, published by HQ, is out now.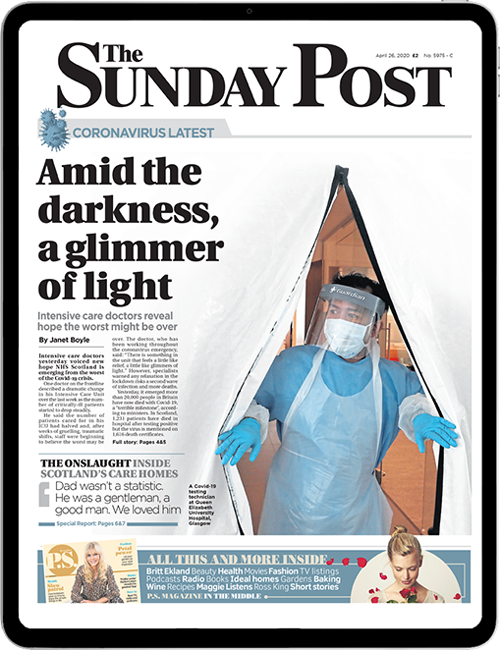 Enjoy the convenience of having The Sunday Post delivered as a digital ePaper straight to your smartphone, tablet or computer.
Subscribe for only £5.49 a month and enjoy all the benefits of the printed paper as a digital replica.
Subscribe