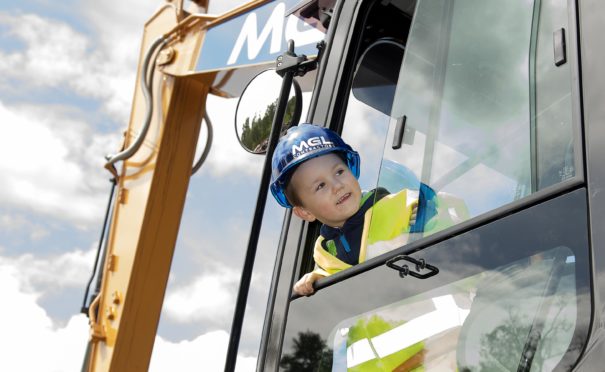 A five-year-old budding builder who survived major burns has had a digger named after him.
Little Archie Cowley fought to overcome major chest and stomach injuries after he was burned in an accident in the garden of his home in the Highland village of Contin.
As he recovered in the Royal Hospital for Sick Children in Edinburgh, he was surrounded by his favourite construction toys.
Now a construction firm has made his dream come true by letting him to try out their giant-size earth mover.
It comes as Archie prepares to undergo further treatment to repair his burns.
He will have laser surgery to help heal the burns and allow his skin to stretch as he grows says his mum, Lisa, 31.
Construction firm MGL heard of his bravery and decided to name the new digger Archie. They also presented him with a hi-vis jacket and safety helmet.
He was hoisted up to the digger cabin and allowed to sit in the driver's seat.
Manager David MacDonald said: "We were touched by Archie's bravery and decided to treat him."