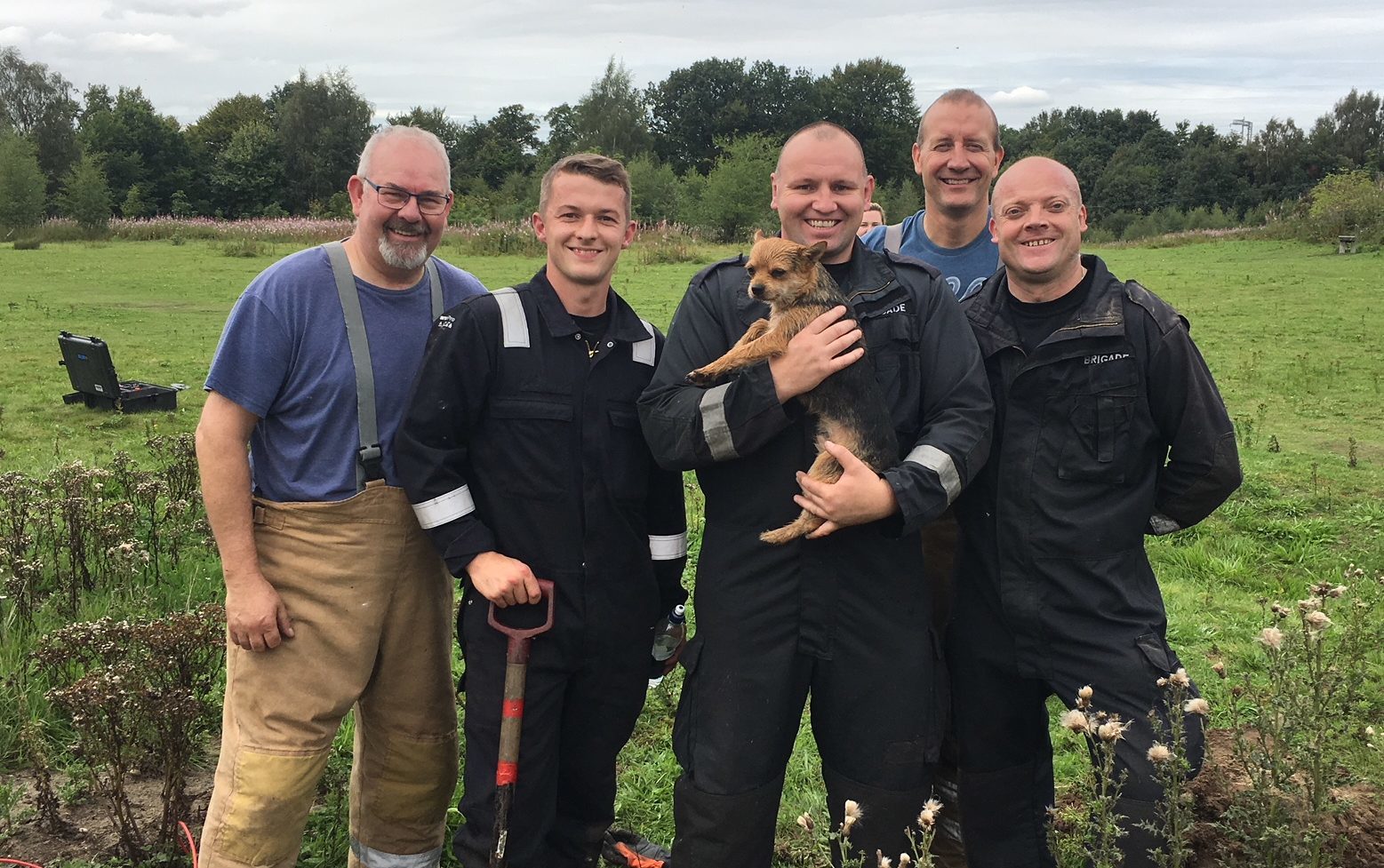 THE faint sounds of a little dog's heart beat were enough to lead firefighters to its rescue in a tricky recovery mission.
Fire crews from Linlithgow and Alloa came to Bear's aid after he became trapped in an underground rabbit warren in Linlithgow.
Using specialist equipment, they managed to locate the Chihuahua and Yorkshire Terrier crossbreed within a maze of underground passages.
The relieved animal was rescued and given cuddles from the delighted firefighters before being reunited with his owner.
He's made a full recovery after the traumatic four-hour ordeal.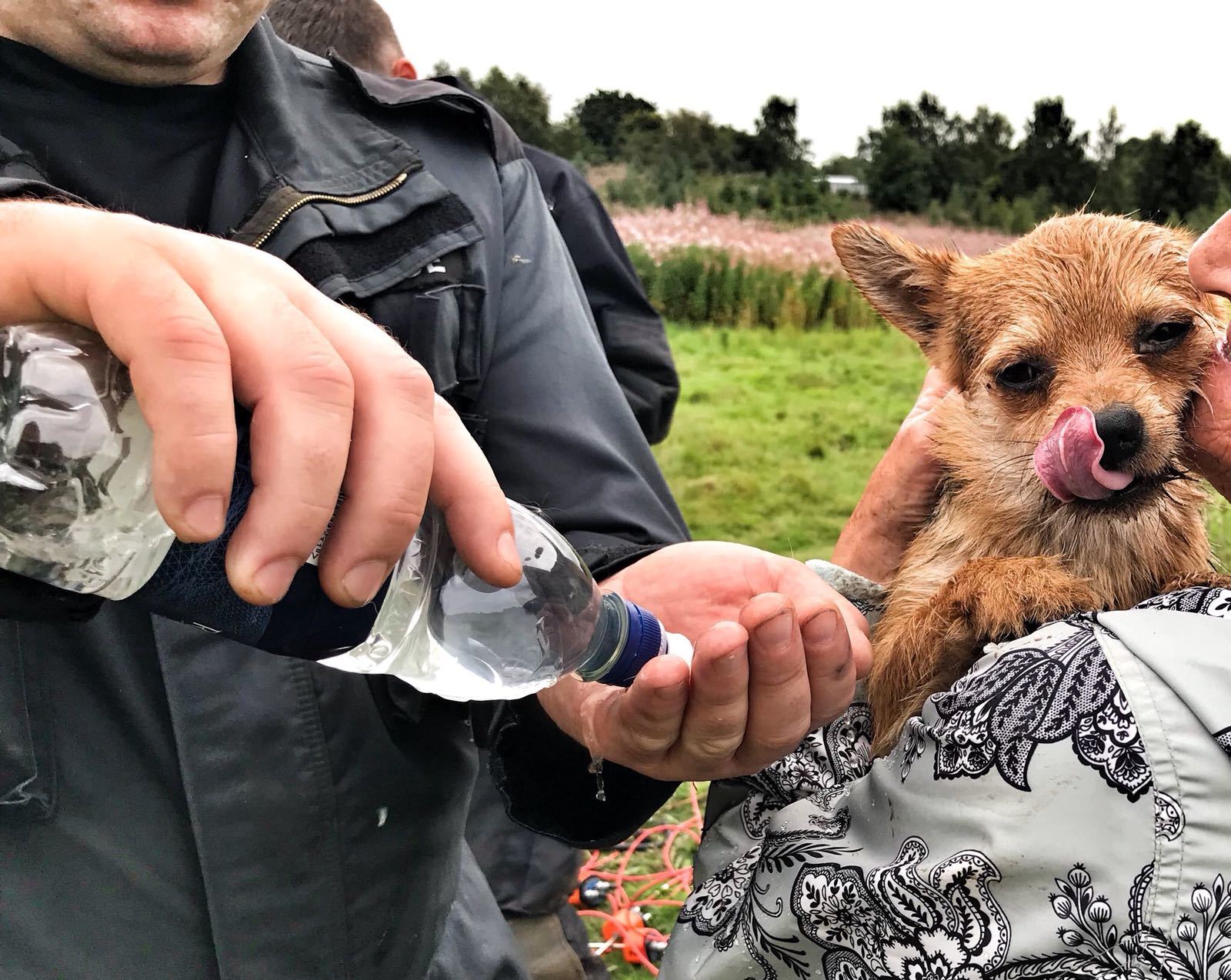 Watch Manager Alan Roy said: "This was certainly one of our most unusual callouts.
"The crew initially tried to find the dog by digging into the field without success – but we were determined not to give up on this brave little animal."
The crew brought out the big guns and utilised their life detector listening equipment to track Bear down within the labyrinth.
Usually used in urban search and rescue situations, such as locating people trapped in collapsed buildings, it proved vital in getting Bear back to the surface.
Roy added: "Using a series of sequences we were able to pinpoint the approximate location of Bear who was stuck down one of the rabbit warrens.
"We dug down and were able to retrieve the dog who appeared a bit bewildered but in good health.
"It was crucial we acted as quick as possible so the animal didn't injure itself.
"He was hydrated with water after his ordeal and after some cuddles from the crew and his owner he looked set to go chasing the rabbits again."
Scotland's fire crews have dealt with a number of unusual animal incidents in recent years – and even helped support staff at RZSS Edinburgh Zoo with a dental procedure for Bertus the greater one horned rhino.
They manoeuvred the two tonne animal safely into position to allow the work to be carried out.
They also helped save a horse in East Kilbride in 2016, working to free the animal from two feet of mud at the bottom of a slope.

Enlisting the help of a nearby farmer and his JCB, the crew managed to dig underneath the animal, secure ropes around her body and hoist her clear tired, cold and dirty but otherwise uninjured.
Statutory responsibility for animal rescue lies with the Scottish SPCA however fire crews will attend to support where requested and particularly where members of the public may also be in danger.
Anyone who discovers an injured or distressed animal should call the Scottish SPCA Animal Helpline on 03000 999 999.