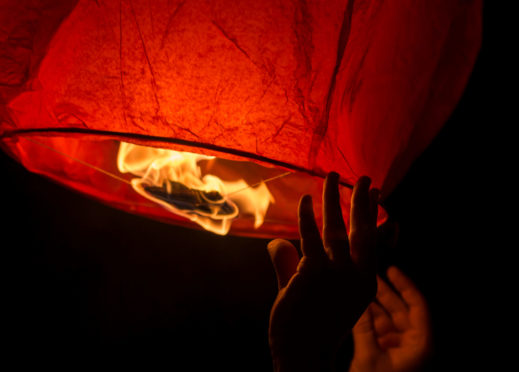 Scottish firefighters have urged the public not to light sky lanterns as part of shows of support and solidarity for NHS workers.
A campaign had been circulating encouraging people to release lanterns from their gardens following the weekly #ClapForOurCarers tribute.
The Scottish Fire and Rescue Service (SFRS) has warned that this could place "unnecessary pressure" on already stretched emergency services.
It comes days after the SFRS stressed that Scotland's countryside is currently "vulnerable" to wildfire, and as the emergency services continue to support partners and protect the public amid the Coronavirus pandemic.
Alasdair Perry, SFRS Deputy Assistant Chief Officer, said:  "We fully appreciate that people want to show their support for the NHS, however we must discourage the lighting of sky lanterns.
"These lanterns may look striking when lit, but when released they pose a significant threat of fire and can have devastating consequences – for rural environments, property and wildlife."
Perry said that this was a "challenging" time for emergency services across the country.
He added: "We would seek to avoid any unnecessary demand on our service so we can target our resources most effectively in supporting our partners and meeting the needs of Scotland's communities.
"Traditionally, this is a period when we see a high volume of large wildfires in Scotland, due to a build-up of dead vegetation in our countryside, and rising temperatures. We can't risk adding a potential ignition to that mix.
"While I fully understand people wanting to show their support to the NHS, I would encourage people to find a different way to do this.
"Our message is clear: please do not release lit sky lanterns, and risk potentially placing unnecessary pressure on the emergency services."
The Scottish SPCA added to the calls, saying that the release of sky lanterns would put animals and the environment at risk.
Chief superintendent Mike Flynn said: "Sky lanterns put pets, wildlife and farm animals at risk of serious injury or even death.
"Lanterns may seem like a nice gesture and many people are likely unaware of the damage they can do.
"However, lanterns pose a serious threat to all sorts of animals and once they land they become litter.
"Animals can be caught up in the debris and get trapped. Even if they escape, these animals can get hurt in the process of doing so.
"Every single person in the Scottish SPCA fully supports the NHS and recognises the incredible effort they are making just now. We have so much respect and admiration for them.
"There's lots of ways people can support our phenomenal NHS at the moment and we'd urge everyone to celebrate it in a way which poses less risk to animals and the environment."
Using balloons as an alternative to sky lanterns has also been discouraged, due to the environmental impact they can have.
The Scottish branch of the British Medical Association tweeted: "Please heed the advice of @fire_scot, and please do not release balloons as an alternative, as that is damaging to the environment.
"Your claps, cheers, and banging your pots and pans on your doorstep is the way to go!"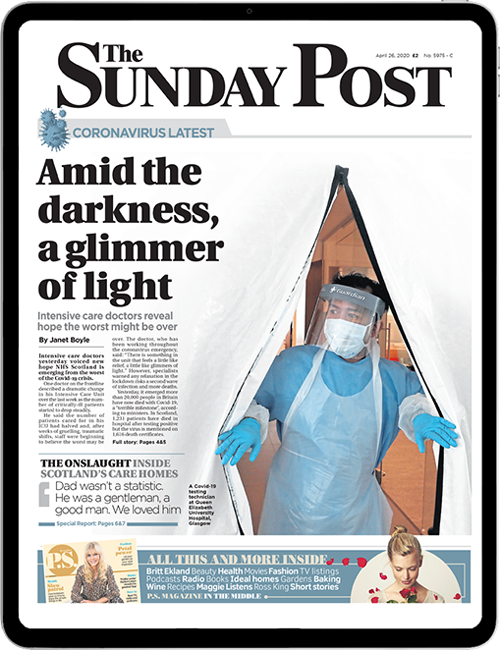 Enjoy the convenience of having The Sunday Post delivered as a digital ePaper straight to your smartphone, tablet or computer.
Subscribe for only £5.49 a month and enjoy all the benefits of the printed paper as a digital replica.
Subscribe