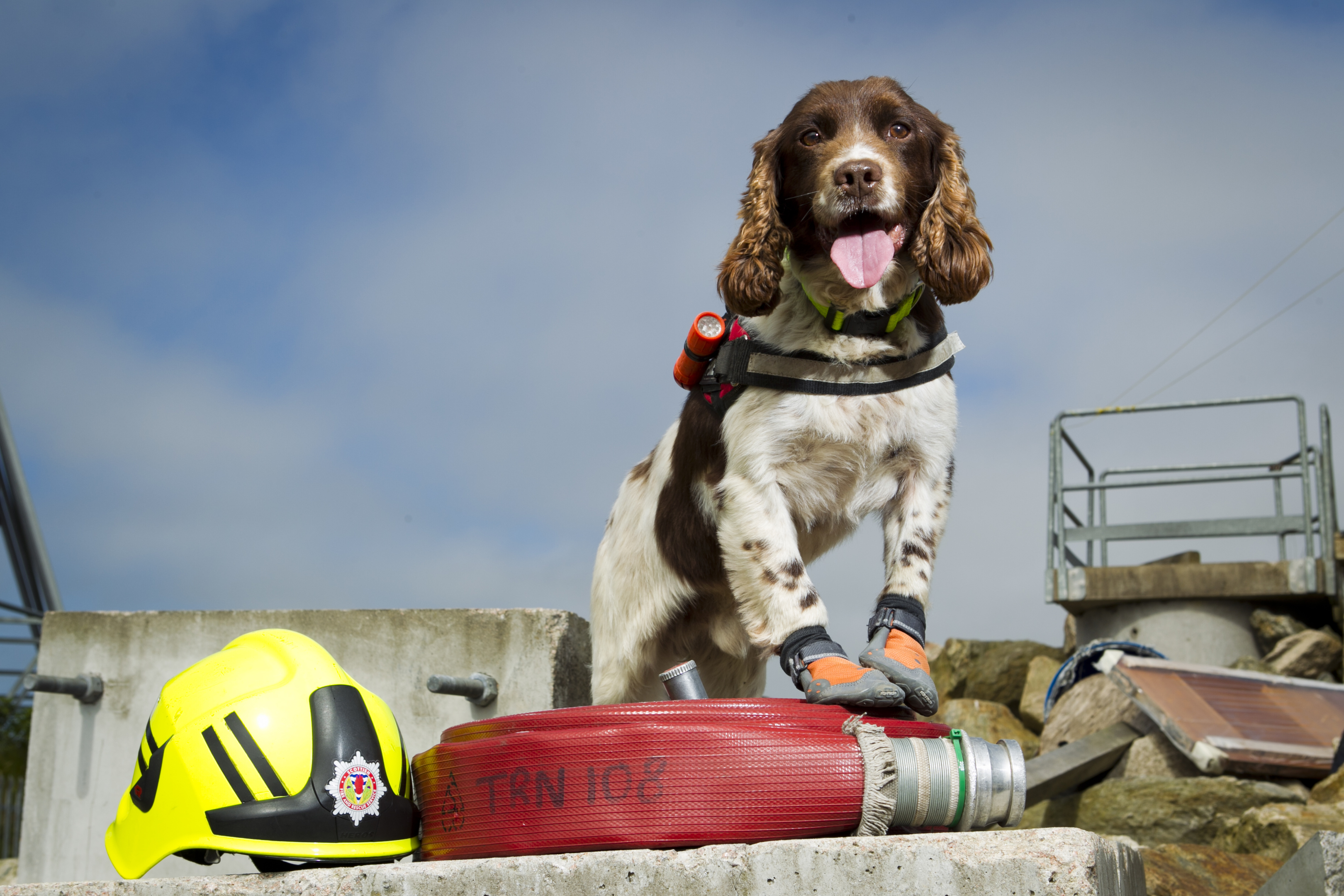 HE was Scotland's first fire dog, racing ahead of emergency teams to lead them to blazes.
Now fire service chiefs are backing a campaign for a statue to brave stray Wallace.
He was adopted by Glasgow firemen 124 years ago before going on to save dozens of lives.
A community group which wants to create a bronze statue of Wallace as a memorial to his bravery last week received the backing of the Scottish Fire and Rescue Service.
Assistant Chief Officer Lewis Ramsay said the statue would commemorate the tradition of dogs in the fire service.
He said: "The story of Wallace the Firedog is a well-loved part of our history.
"This little dog made a very real contribution to the working lives of firefighters operating towards the end of the 19th century.
"Wallace came to embody their service motto – 'Aye Ready'.
"A statue of Wallace in a central Glasgow location would indeed be most appropriate.
"I am in favour of any move which recognises the canine contribution to the fire and rescue service in Scotland."
Campaigners call for statue to heroic Glasgow fire dog Wallace
Mr Ramsay said Wallace's legacy continued to this day, as the service continued to use rescue dogs to work alongside firefighters.
He explained the vital role played by a Springer Spaniel called Diesel.
He said: "Diesel is part of our Urban Search and Rescue National Response. As we look to train and equip our firefighters to respond to major incidents and emerging modern risks such as terror attacks, there is no doubt Diesel is integral to that effort.
"It can take humans some time to locate casualties in a collapsed building but Diesel can use his powerful nose to achieve the same result in just a fraction of the time.
"He is therefore not only locating casualties far faster to get them to a place of safety but increasing the safety of his firefighter colleagues by reducing the time they are required to operate within the risk area.
"It is therefore crucial that he is properly kitted out to perform his duties, just like any other firefighter.
"He has specialist boots to protect his feet from broken glass or shattered brick.
"Two torches attached to his service coat assist him in very dark conditions, and a bell allows us to locate him should he get into any difficulty."
Diesel and his dedicated handler, Gary Carroll, were part of a specialist UK International Search and Rescue team which travelled to Nepal to join rescue efforts in the wake of an earthquake three years ago.
Mr Ramsay said: "This was an outstanding effort and shows the true capability of our national Service to protect not only our communities here in Scotland but across the world in their very darkest hour.
"Dogs have always had an important role to play in the work of the emergency services.
"It is therefore right and fitting that we remember the contribution that Wallace made and how Diesel is now continuing this proud tradition."