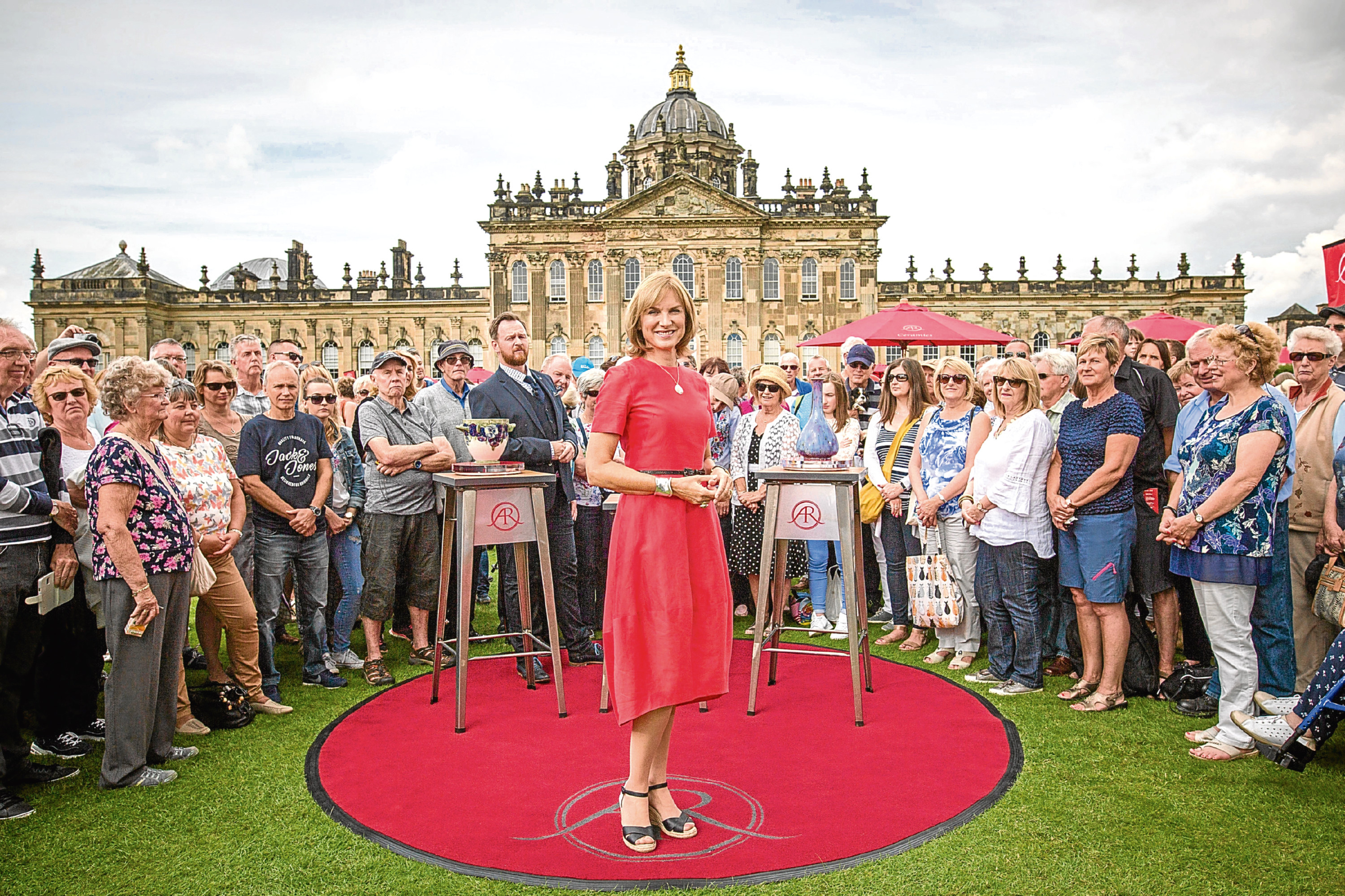 FIONA BRUCE is wincing as she recalls the first — and last — time she dabbled in reality TV.
"I never, ever meant to get involved with it and it's far too long a story to tell you now, but when I thought I was saying no, it transpired somehow I was saying yes," she says, referring to her 2006 stint on singing show Just the Two of Us.
"I made good friends on it, so for that, I'm glad of the experience," she adds of the BBC1 contest.
"But it was without doubt the most-miserable TV experience I have ever had."
So with a further showcase of her vocal talents a no-go, how about strutting her stuff on the Strictly dance floor?
"I'm sure that's great and people love doing it and I love watching it, but no, it won't be me," Fiona, 53, insists with a laugh.
"It's a blessing, honestly. If you saw me, you'd realise what a blessing that is."
The popular BBC presenter has enough plates to spin — from her regular slot on the broadcaster's Six O'Clock News to hosting family favourite, Antiques Roadshow.
'I'll be watching from behind a cushion': Meet Roo Irvine, the new expert on the Antiques Road Trip team
And with the show having just hit its 40th anniversary, the current series looks set to be one of its best yet.
"I mean, 40 years, and 10 for me personally," says Fiona.
"It doesn't feel like that at all.
"It's still so popular," raves the Singapore-born Brit, who took the reins from Michael Aspel in 2008.
"Very recently, it was the most-watched BBC show of the week, so I feel I am hugely privileged and lucky to be part of such a jewel in the BBC's crown.
"I love doing it, I really love doing it."
Fiona's clear on the show's appeal — its people.
"The people we're watching are like ourselves, aren't they?" she says.
"It could be us who's got something we inherited from our grandparents or that we found in the house when we moved in.
"I think there's a 'What is it worth?' moment," she notes.
"Every week, I'm surprised by what comes along, by the fact that these extraordinary finds are still coming out of the woodwork.
"If you're professionally nosey — which I am — what a great job."
But with real-life stories comes feeling and she can get quite emotional at times.
"Listen, sometimes these things bring me to tears, but the fact is my emotion must never overwhelm either the story or the emotion of the owner, because it is his or her story," says Fiona.
"I'm only human, so of course they move me, but that can never be the dominating feature.
"That would almost be insulting — it's their story to tell and their emotion is what counts. Mine doesn't.
"There's celebration, pathos, laughter, and there are tears, because it is a reflection of ourselves."
Does she enjoy the change of pace from the newsroom?
"I do, I really enjoy it," Fiona responds — her other "job" being mother to her two teenagers with husband Nigel Sharrocks.
"People are intrinsically interesting and I like to hear what they have to say. I am never bored by that, I am just interested.
"And I like the challenge," she declares.
"It's very different from the newsroom, but I like the challenge of meeting someone and thinking: 'Oh, I think that's an interesting story, we can film that.' You just do it there and then."
Having been in the industry for the best part of three decades, Fiona's seen her fair share of changes on the box. But what's next?
"In terms of how telly itself has changed, we like watching ourselves through Gogglebox, Love Island, reality TV. That's changed massively, hasn't it?" she says.
"So what's the next big thing? If I knew, if we knew, we would be absolutely coining it. Who knows?"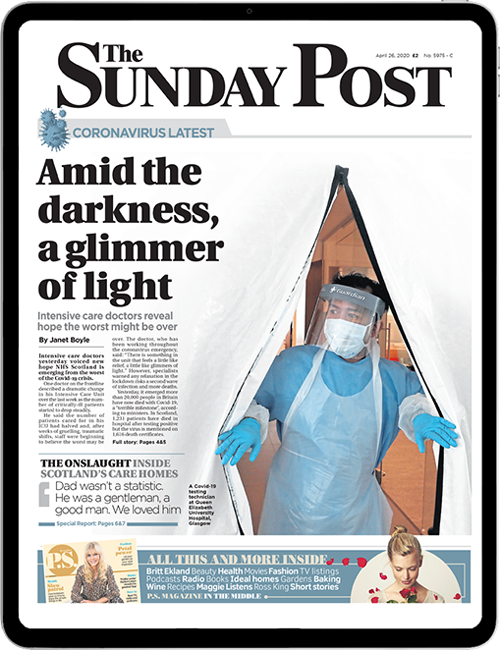 Enjoy the convenience of having The Sunday Post delivered as a digital ePaper straight to your smartphone, tablet or computer.
Subscribe for only £5.49 a month and enjoy all the benefits of the printed paper as a digital replica.
Subscribe