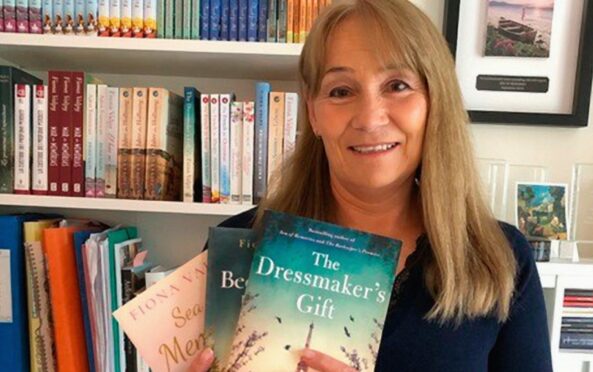 Best-selling author Fiona Valpy's latest novel is eerily timely.
As the humanitarian crisis in Taliban-controlled and war-torn Afghanistan unfolds, The Storyteller Of Casablanca, based on true stories that emerged from the Second World War, puts a painful spotlight on the plight and courage of refugees.
The Dunkeld-based author has set her powerful story in Morocco in 1941, when France has fallen to the Nazis and 12- year-old Josie has fled with her family to Casablanca.
Fast-forward 70 years and another new arrival in Casablanca, Zoe, is struggling with her marriage, her baby daughter and her new life as an expat. But Zoe discovers a small wooden box and a diary from the 1940s beneath the floorboards of her daughter's bedroom and, through its pages, she enters the inner world of young Josie, who knew a very different Casablanca.
Zoe begins to see her adopted city through Josie's eyes, but can a new perspective turn tragedy into hope and help her find the comfort she needs to heal her broken heart?
Valpy, whose books have been translated into 20 languages and sold more than two million copies, tells P.S: "I draw inspiration from the stories of strong women. The way they face hardship but manage to overcome it with strength of character.
"When I began to research for The Storyteller Of Casablanca, I discovered the largely untold story of thousands of refugees fleeing from Nazi-controlled Europe to North Africa to try to escape onwards to America and Britain. This human tide, washing up on the beaches of Morocco, comprised an extraordinary array of characters from widely differing economic and cultural backgrounds.
"One of the most famous arrivals was Josephine Baker, the African American singer and dancer. She made the journey to North Africa when the Nazis took control of Paris."
The author explained how Baker used her job as an entertainer as cover for her work as a French Resistance agent, carrying messages written in invisible ink on sheets between Morocco and Portugal. The information the performer uncovered helped with the co-ordination of Resistance activities in the run-up to Operation Torch, the Allied invasion in 1942 that established a bridgehead into Europe.
Valpy herself is no stranger to determination. Her early attempts at writing were rejected but she persisted. Her debut, The French For Love – set in France where she lived for seven years and where her two sons were born – was ultimately a success.
The writer, who has donated 10% of her royalties on the sales of her novel French For Christmas to the medical charity Medecins San Frontieres MSF, remembers: "I began to think, 'my books are no good, that's it'. Then I read about a new publisher starting up and I sent them my manuscript of The French For Love and, although I had to re-write my first attempt, they signed me up for two more novels.
"I found an agent, Madeleine Millburn, who took me on and I've gone from strength to strength with paperbacks and e-books."
Her books –have led to a close relationship with many of her readers, who write to her about their impact on them. She says: "I feel very privileged to know the words I write have resonated with my readers and sometimes helped them through difficult situations."
---
Fiona Valpy – The Storyteller Of Casablanca, Lake Union Publishing, £8.99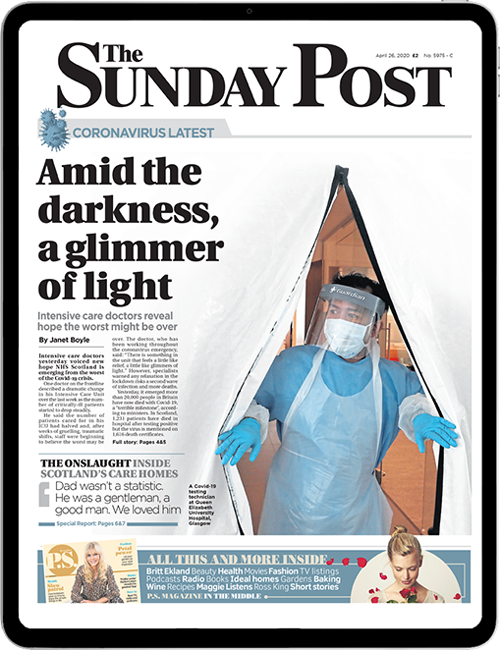 Enjoy the convenience of having The Sunday Post delivered as a digital ePaper straight to your smartphone, tablet or computer.
Subscribe for only £5.49 a month and enjoy all the benefits of the printed paper as a digital replica.
Subscribe