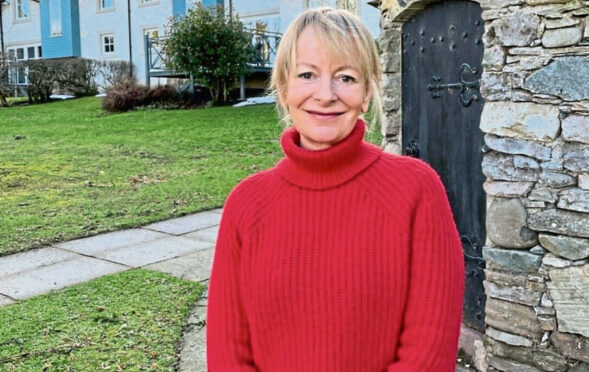 Glasgow-based author Fiona Gibson's hilarious new rom-com is the perfect pick-me-up.
Her second written in lockdown (The Dog Share was published last March), it's a laugh-out-loud leap into the world of single mum Jen, an airline steward who at 50 finds herself jobless.
Back on the dating scene, and coping with the challenges of a mother with dementia, she is in a race against time to find Mr Right for a once-in-a-lifetime romantic getaway.
But it's also poignant, the inspiration for Jen's mother is the author's own late mum, who lost her life to Alzheimer's three years ago.
Gibson, who is not averse to taking a chance herself having swapped a career in magazine journalism for authorship and who ran her first marathon at 53, tells P.S: "I wanted to write something quite inspiring and full of humour. I wanted the book to be sheer entertainment.
"I thought about dating in mid-life because so many of my friends are sticking their toes in the water of online dating and I heard so many funny stories. I had great fun researching sites and the terrible profile pictures."
Gibson, 57 – who with husband Jimmy, 64, has twin sons Sam and Dexter, 25, and daughter Erin, 21 – says: "My first book in lockdown, The Dog Share, was set on a Hebridean island. It was more difficult writing in lockdown with six of us sharing our small flat, which is why I went for a simple premise and humour with The Woman Who Took A Chance.
"Since the pandemic struck, there has been an upsurge in romantic comedies. Previously it was all about darker, gritty, thrillers but my natural tendency is to go for humour, families and relationships. I like writing about details of everyday life because I find that funny and relatable. There is so much material there."
Gibson, an only child who lost her own mother Margery, 83, to Alzheimer's in 2018, reveals: "She ended up sneaking into the book. I had not planned to have a dementia storyline but my mum became the inspiration for my character, Jen's mother. It was a nice thread to write as a contrast to the dating.
"In the book, Jen's mum – who is becoming more confused – fancies her Egyptian doctor and my mum was quite flirty with male professionals; she would always have earrings on, lipstick and a big spray of perfume. It made my husband and me chuckle. It was a way of dealing with her illness. You have to find things that are funny. It kept me sane. My mum had a lot of pride and tried to deflect what was happening to her and cover it up, which is what Jen's mum does in the book."
Gibson believes her mother would have been delighted. She says: "My mum was such a supportive champion of what I was doing, even when I was working on teenage magazines, like Jackie and Just 17. For the last three years of her life, she lived in a care home in Lanark and we were living in Biggar in South Lanarkshire before downsizing to Glasgow. It wasn't safe for her to live alone. I was pleased she'd had such good care.
"In the last six months she was really declining, her Alzheimers was so advanced, so it felt like she was ready to say goodbye. I was sitting holding her hand the whole time and she slipped away peacefully. I felt privileged to be able to be with her."
Fiona Gibson The Woman Who Took A Chance, Avon, £7.99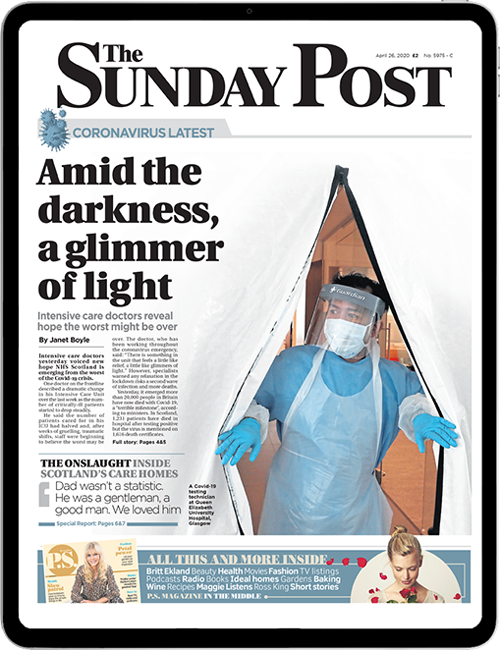 Enjoy the convenience of having The Sunday Post delivered as a digital ePaper straight to your smartphone, tablet or computer.
Subscribe for only £5.49 a month and enjoy all the benefits of the printed paper as a digital replica.
Subscribe