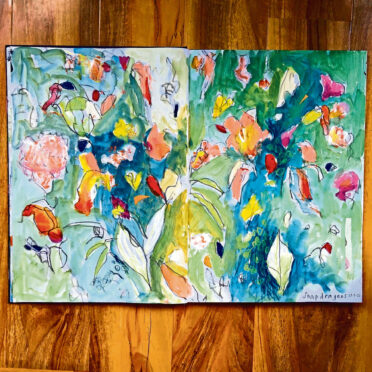 I have a new love in my life. Well, not a new love exactly but an old flame that's flared back into life. Drawing.
As a child I was never far from a pack of felt tips or coloured pencils. Art was my thing, especially sketching my paper dolls and their clothes (remember those little outfits with tabs?).
Fast forward to adulthood, a career writing novels, three children and a big, ramshackle house to keep on top of. By now, pens and pencils were used only to scribble to-do lists, and I forgot that I'd ever loved art.
However, around five years ago when my kids had grown up, the part of my brain that had compelled me to draw seemed to reactivate. Although my confidence was shaky there were so many resources now to guide and inspire, and I dived right in.
I watched YouTube drawing tutorials, signed up for online classes at sketchbookskool.com and pored over the work of artists from all over the world at urbansketchers.org.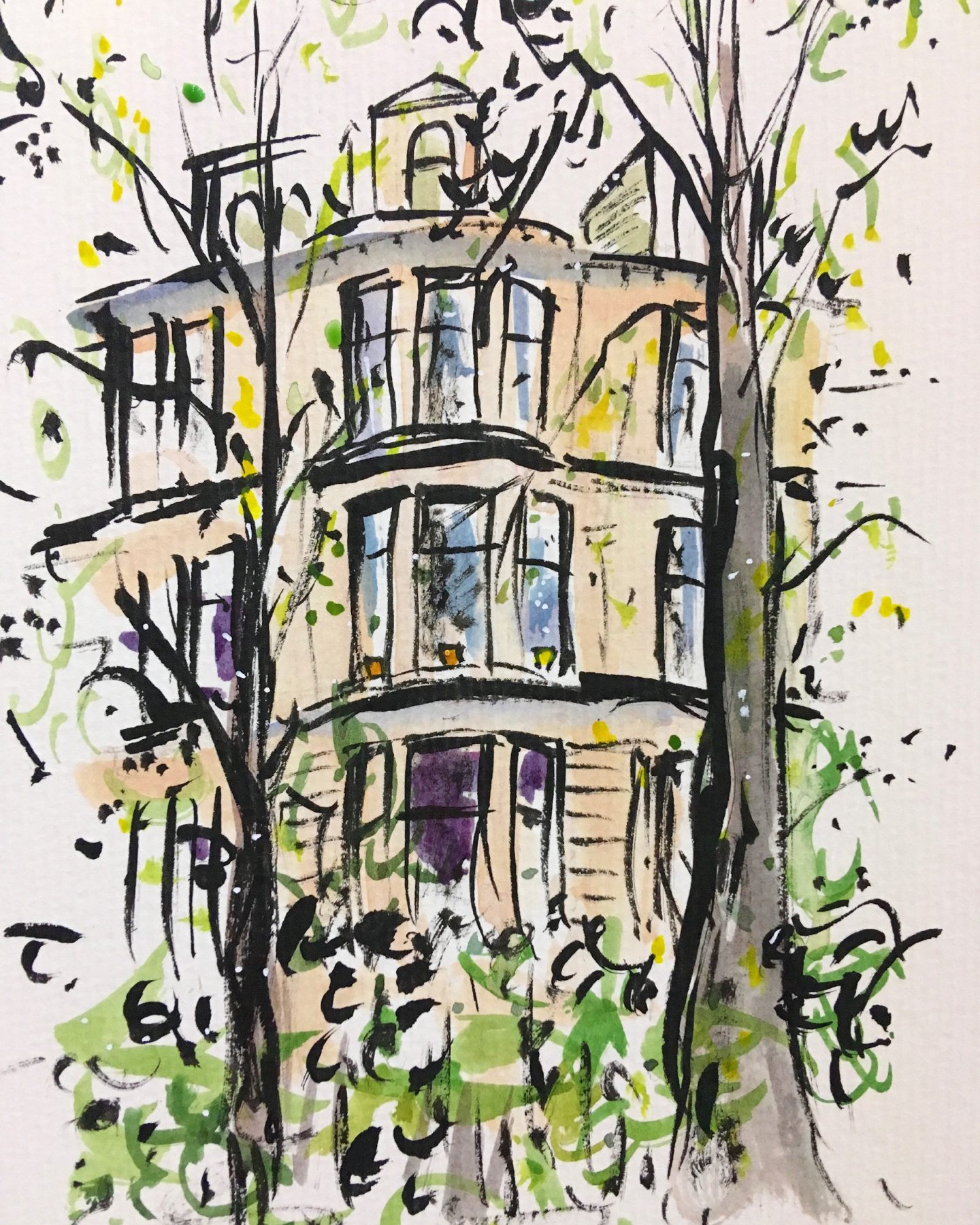 I joined art groups on Facebook and shared my own sketches – tentatively at first – on Instagram.
All of this, apart from the online classes, was absolutely free. Friends were encouraging, which gave me the confidence to join a real-life urban sketching group and even – eek! – to attend life drawing sessions.
The BBC's Life Drawing Live! has helped to take the terror out of the business of sketching the naked human form. But I soon discovered that it's just drawing, and nothing to be scared of.
In my home city of Glasgow a local group, All The Young Nudes (atyn.co.uk), holds life drawing sessions in the upstairs room of a pub.
Music plays and the vibe is fun and relaxed – a far cry from the hushed atmosphere of old-school art studios where the model's proportions would be meticulously measured and you could hear a pin drop.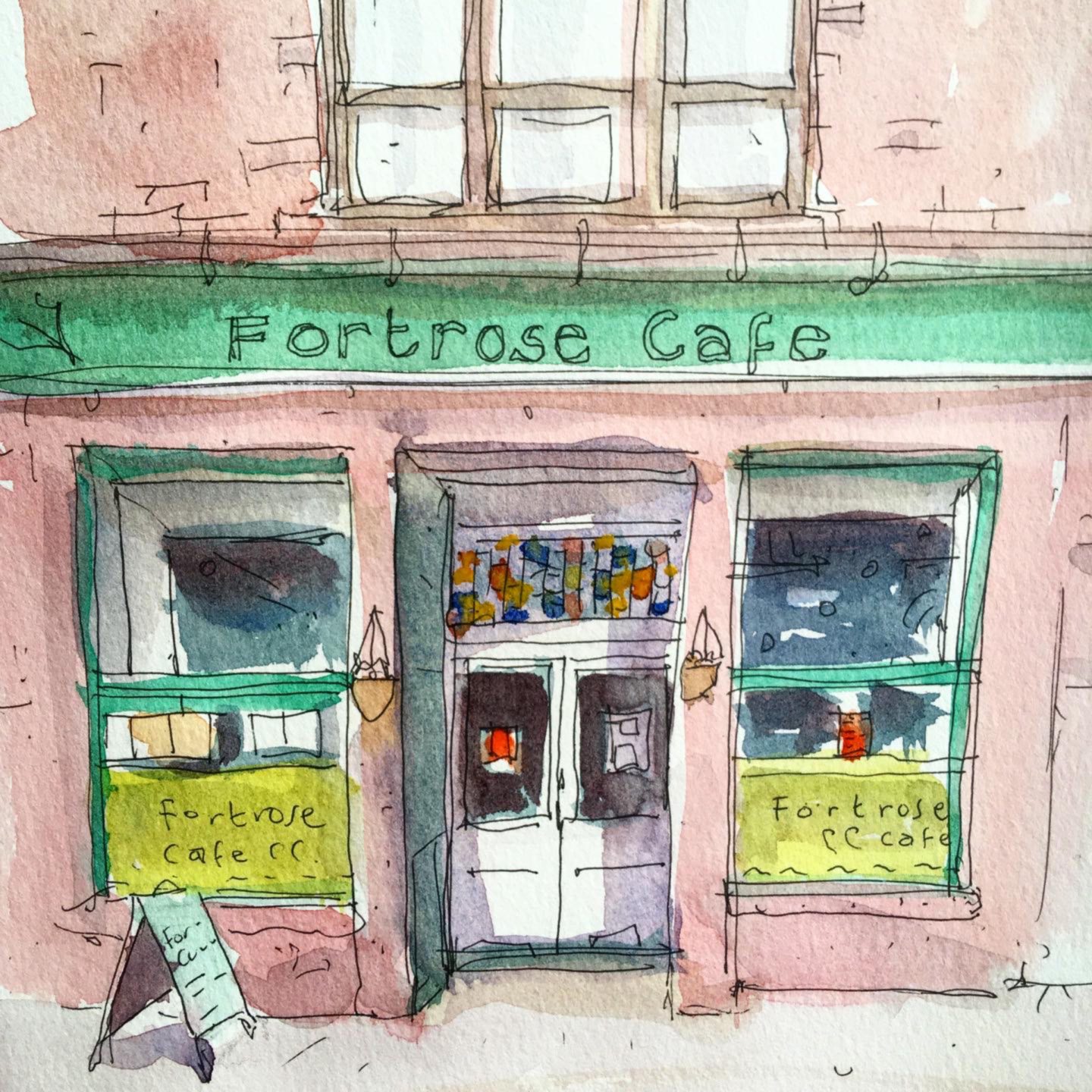 Yes, life drawing is challenging. But I've learnt that no sketch is "bad"; it's just one tiny step on the journey to getting better.
The most important lesson I've learnt so far? To relax, to not be too hard on myself and to never throw anything away – because those awkward early sketches have helped me to see how much I'm improving.
In fact, I don't really worry about the results. For me it's the process of drawing that I love so much – being out and about with my sketchbook, drawing anything from a barber's shopfront to our beautiful Pollok Park.
It makes me notice ordinary things around me and forces me to sit down and be still for a bit. It's also a wonderful antidote to writing my books, clearing my head as the words flying around in my brain are replaced by pictures.
Drawing has also changed my life in unexpected ways. During a dog sketching phrase my pawtraits (sorry!) raised more than £7,000 for the Home-Start charity.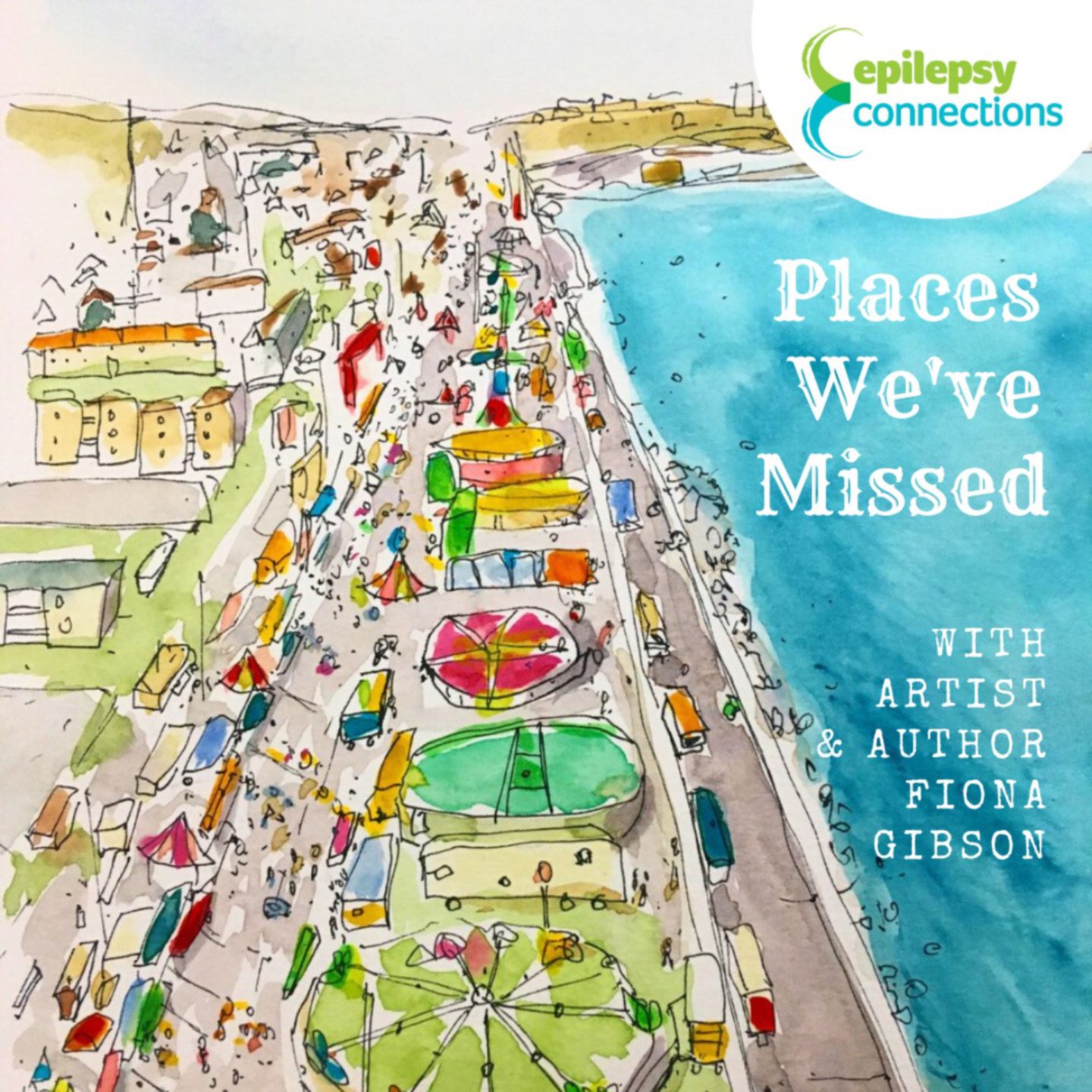 Two years ago, keen to push into abstract landscape painting, I took a residential art course at Castle Lachlan, on the shores of Loch Fyne, where new friendships were formed.
Earlier this year, three of us held an exhibition at a Glasgow gallery where five of my paintings sold. I could hardly believe strangers would want to display something I'd created in their own homes.
These days I do the odd commission and sell the occasional piece but really I just draw and paint for the love of it. Last year I sketched a series of around 50 writers' desks which gave me a wonderful excuse to forensically examine fellow novelists' working environments.
I also love to wander around Glasgow sketching the quirky shop fronts and cafes that give our city its unique character.
"Why are you drawing that? You should be up at Loch Lomond!" an elderly man exclaimed when he saw me sketching a chip shop.
In fact I'm inspired by rural landscapes, too. On trips to Cornwall, the Highlands and Brittany I've filled countless sketchbooks.
Barely a day goes by when I don't draw something. That childhood love of art hadn't disappeared after all; it had just been hibernating. And I can't imagine ever stopping now.
Fiona's five inspiring books
Expressive Figure Drawing by Bill Buchman, Watson-Guptill
The Creative License: Giving Yourself Permission To Be The Artist You Truly Are by Danny Gregory, Hachette
A Short Book About Drawing by Andrew Marr, Quadrille
The Art Of Urban Sketching by Gabriel Campanario, Quarry Books
Sketching People by Lynne Chapman, Search Press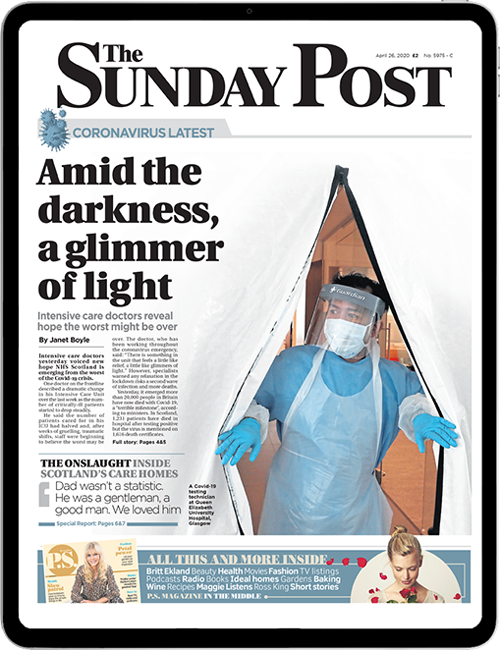 Enjoy the convenience of having The Sunday Post delivered as a digital ePaper straight to your smartphone, tablet or computer.
Subscribe for only £5.49 a month and enjoy all the benefits of the printed paper as a digital replica.
Subscribe