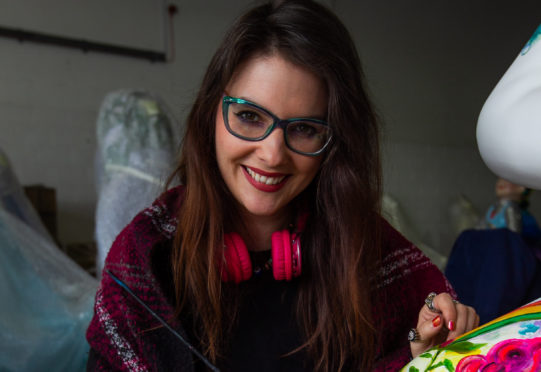 Oor Wullie's army is preparing for battle.
The finishing touches are currently being added to more than 150 sculptures of the spiky-haired scamp, which will march out onto the streets of Scotland in just a few weeks' time for Oor Wullie's BIG Bucket Trail, a first for the national icon's home country.
Each statue has been individually designed. They pay homage to Scottish celebrities, such as Billy Connolly, Andy Murray, Rod Stewart and KT Tunstall.
And children's favourite Harry Potter will be there too.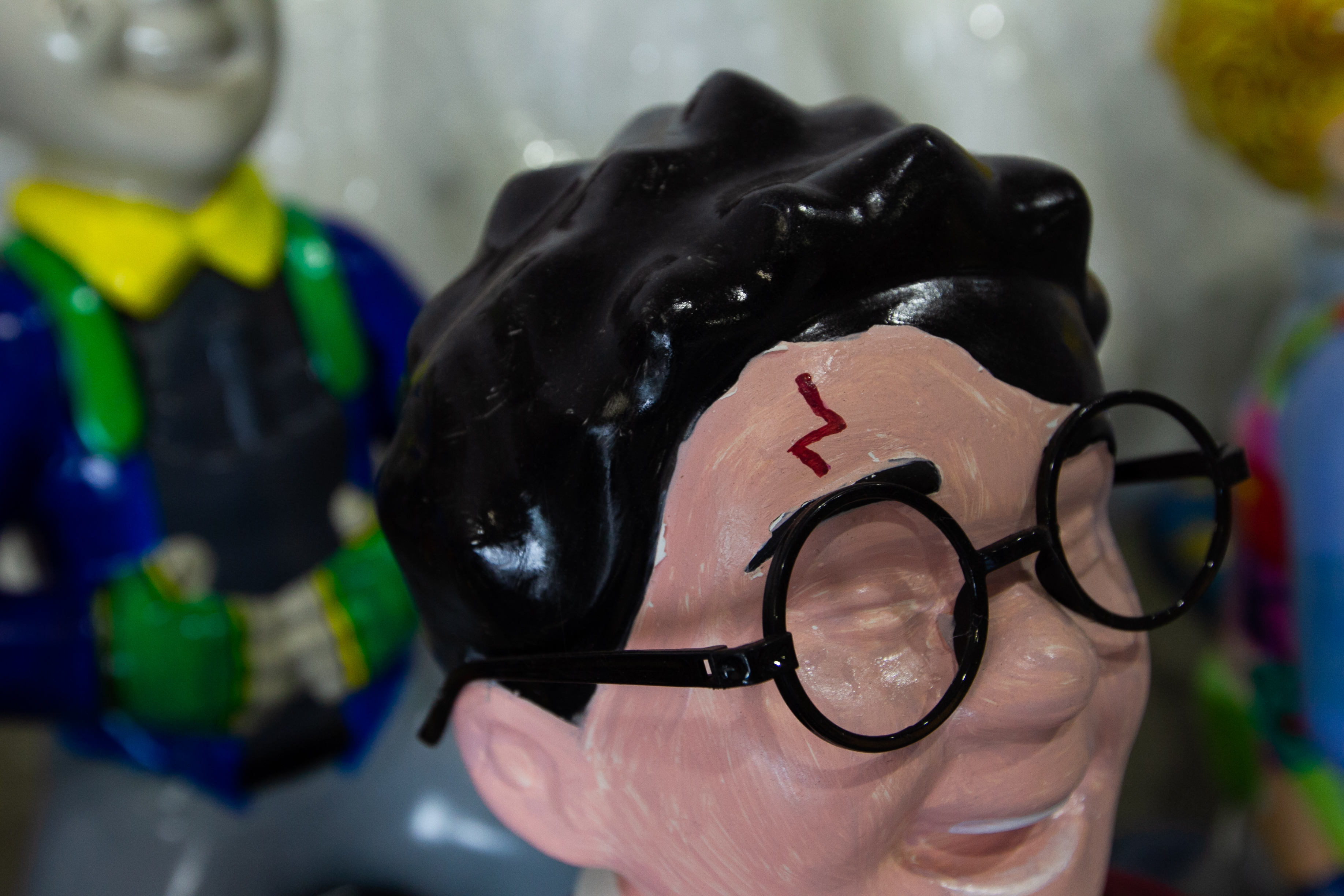 And we caught up with the artists in a top-secret location in Glasgow for a sneak peak of some of the masterpieces.
Inspired by his days in the Scouts, David Mitchell, 27, promised to "do his best" to create Scout Oor Wullie, sponsored by Radisson Red, which represents a traditional young boy who is always prepared.
But Ceri White, from Perthshire, has given Oor Wullie a modern makeover. Wullie, Yer a Pure Dancer will give the comic strip character a new look, with tattoos and piercings.
The 49-year-old ceramic artist has kitted out her statue, sponsored by the Catherine McEwan Foundation, with blue hair, lime-green brogues and turned his bucket into a glitter ball.
"I wanted to create something fun," she said.
Bronwyn Gilgallon's parents will be taking a look at her creation – because they are Oor Wullie's biggest fans.
"My parents used to read us Oor Wullie when we were younger – and still love him," she said.
Artist Bronwyn, 23 has named her statue Buzzin' and decorated it with bees.
"Painting them all onto the statue has taken a lot of hours – but it has been amazing fun and really brings a smile to my face."
And nobody is likely to miss Lisa Cunningham's magical creation, covered with unicorns and all things magical.
The yoga teacher and artist, born in Cumnock, Ayrshire, chose to highlight the national animal of Scotland in her carousel-themed design.
"I thought it would be nice to create something the kids could resonate with," Lisa, 29, said.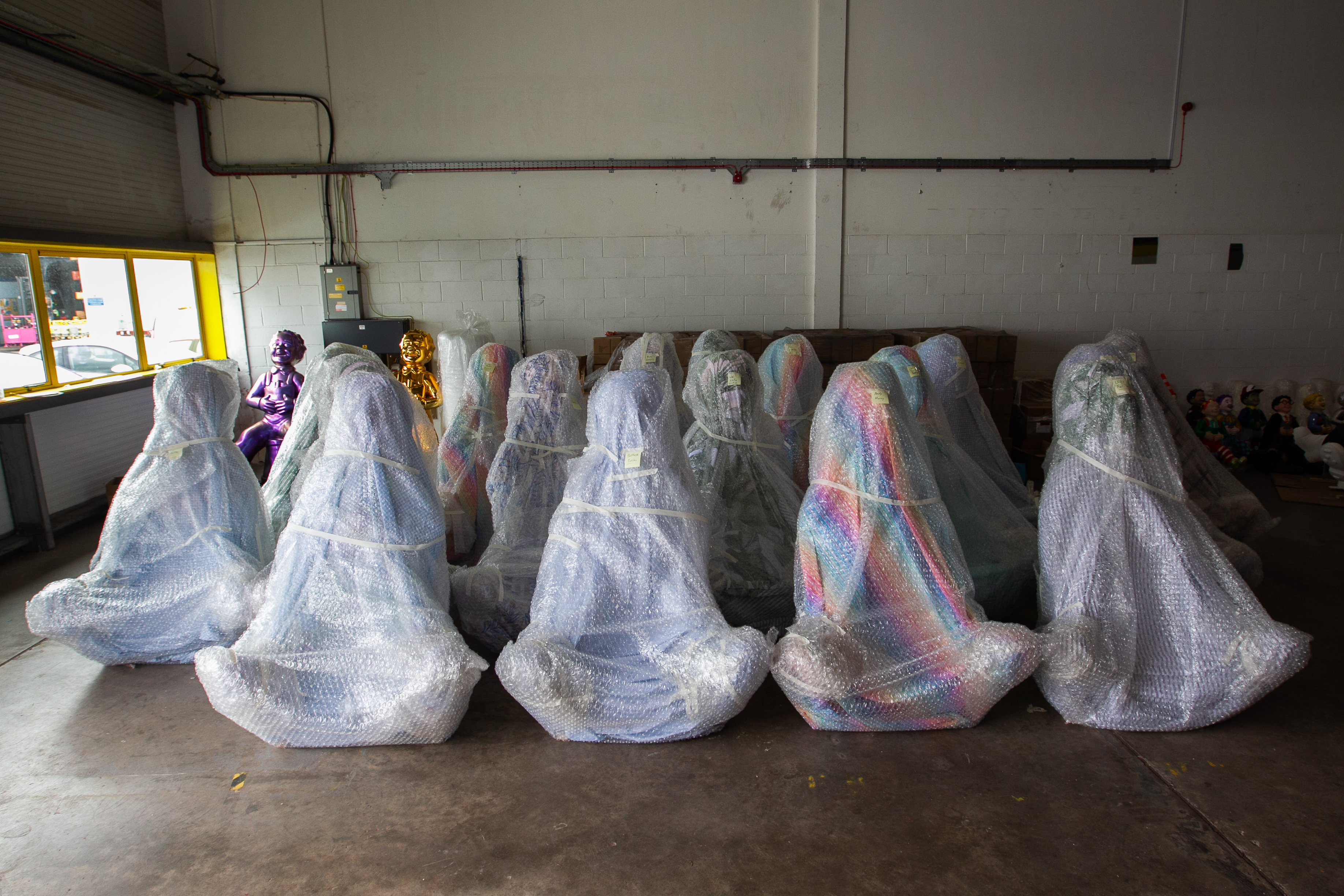 Roslyn Neely, chief executive of Edinburgh Children's Hospital Charity, said: "As we tick off our milestones we definitely sense the Oor Wullie BIG Bucket Trail will be a huge amount of fun. We will be unveiling some stunning sculptures on Monday 17, June.
"We are plotting maps and testing the app, preparing the 100,000 tons of concrete needed for the 200 plinths, and preparing for a special visitor on launch day.
"Lastly, we are looking towards the end of the summer when we will hold our farewell weekends, and the all-important auctions. It's all go!"