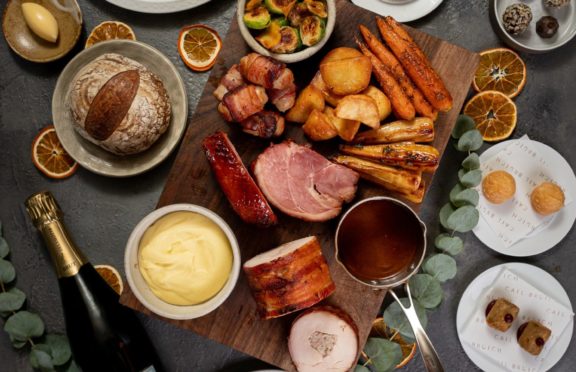 Lobster claws, sirloin steak and charred asparagus are not our usual order for a takeaway. Well, not before lockdown anyway.
Initially created through desperation to stay afloat, some of Scotland's most exclusive restaurants have found unexpected success with cook-at-home kits, bringing fine dining into our homes in a box.
Prepared, portioned and packaged within a professional kitchen, and only requiring a quick reheat in the microwave or blast in the oven on arrival, the high-end offerings were, and still are, a far cry from our usual pizzas, curries and chow meins.
That is what Stefan Chomka, editor of Restaurant magazine, believes has been key to their popularity and, despite lockdown easing, they seem likely to become part of the new normal.
"No one would have thought cook-at-home kits would have been a good idea prior to the pandemic," said Chomka, whose magazine is one of the leading industry publications for restaurant owners and hospitality professionals.
"Why would anyone want to spend a similar amount of money to going out for an expensive meal while still having to finish the cooking at home? On paper, it wouldn't work. But obviously the pandemic has completely changed the game.
"Restaurateurs made the decision out of necessity and many were surprised by how much their customers liked it. That's really down to the fact that, although restaurateurs adapted really quickly, they also did it incredibly well."
With three-figure bills commonplace, some takeaway kits even include paired wine courses for the ultimate fine-dining experience at home.
Chomka added: "When people started ordering these kits, they really were impressed by being able to enjoy restaurant-quality food at home, which had previously seemed very unlikely. Chefs are very well versed in things like vacuum sealing, creating mise en place, and making sure their kitchens are ready, prepared and running efficiently within a tight time-frame. These kits are more about logistics and high-quality packaging, and chefs are really good at both."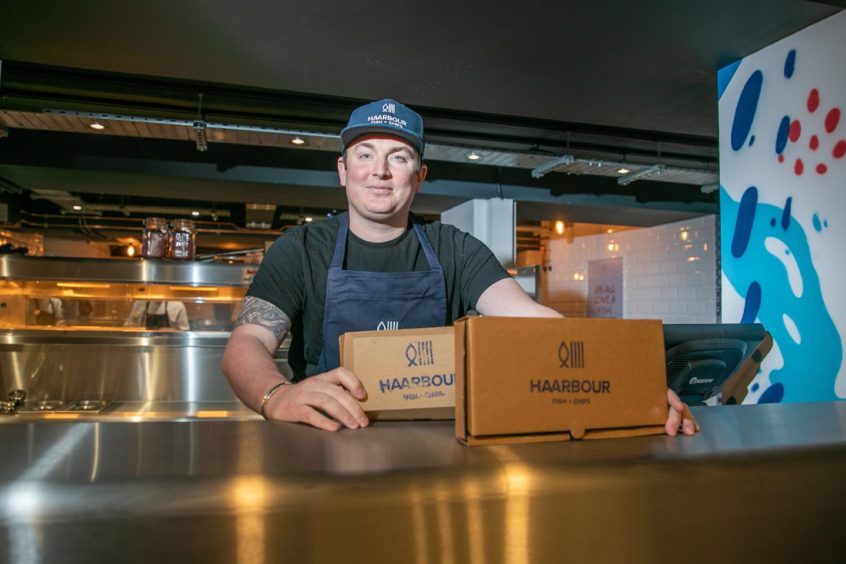 MasterChef finalist Dean Banks was preparing to celebrate the first anniversary of his seafood restaurant, Haar, in St Andrews when the pandemic stopped service. However, after quickly pivoting towards nationwide deliveries of Haar At Home boxes – which feature dressed lobster, fresh scallops, caviar and other delicacies – the 32-year-old has seen his business go from strength to strength.
He said: "Haar At Home is now, financially, three times the size of the restaurant. We deliver nationally and, unlike the restaurant, we aren't limited by how many seats we have, it's purely down to how much we can produce. It's been so successful, we've opened up our own food production unit based in Perth, which is used just for the kits.
"Since we launched we've sold more than 25,000 boxes. To do that many 'covers' in the restaurant, we would need to be fully booked, five days a week, for a year and a half."
As well as Haar At Home, Banks also launched Waagyu Burger Boxes – of which he's selling more than 2,000 portions a week – and he says the success of his ready-made kits has had a positive knock-on effect for suppliers, too.
"The cook-at-home kits have allowed us to be able to support suppliers, fishermen, butchers, bakers and farmers, as well as our own staff," he explained.
"You have to be able to diversify, but I also think the success has come down to using the best produce and, here in Scotland, we have the world's best larder."
Amy Elles, chef patron of The Harbour Cafe, Elie, Fife, who also found success with her restaurant's delivery boxes, believes customers enjoyed being able to connect through the kits with friends and family whom they couldn't meet in person during lockdown.
She said: "For our customers, it has been a way of reaching out. A large proportion of our at-home boxes are for gifts with beautiful handwritten notes, which honestly make us emotional every week.
"Although it will be interesting to see who sticks it out with the deliveries, as they are a lot of work!" When restaurants tentatively reopen from tomorrow, Chomka predicts the rush back to formal dining will not spell the end of the demand for luxury takeaways. In fact, continuing to evolve and alter their offerings could help restaurants limit the financial hit incurred by ongoing lockdown restrictions and Covid-secure safety measures.
Chomka explained: "From a financial perspective, restauranteurs know that they're not going to be fully booked in the short term. Social distancing measures will mean they have reduced covers, and so meal kits are definitely a viable stopgap.
"As we're coming out of lockdown, a lot of restaurants will be looking to ramp up and extend their offering, building on the growth they've already had.
"The home offerings provide flexibility for restaurants in the short term, possibly in the long term, too."
---
After winning a Michelin star, we'd do up to 400 at-home orders a week. It's been phenomenal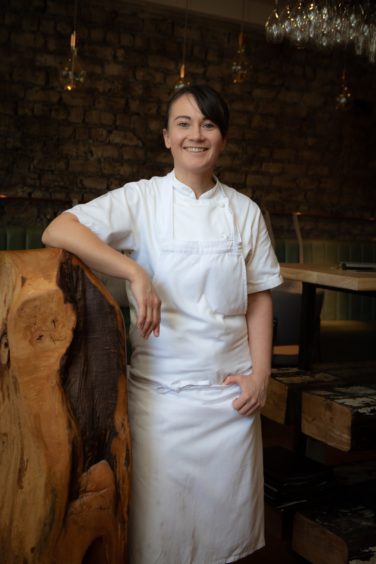 As the first Glasgow restaurant in almost two decades to receive a Michelin star, a table at Cail Bruich would be a coveted booking.
But during the pandemic, and forced to close their doors, co-owners Chris and Paul Charalambous tasked their head chef Lorna McNee with finding a way to recreate the dining experience for customers to enjoy at home.
Made available for collection and selected delivery, the Cail Bruich At Home five-course menu proved instantly popular with customers and provided a much-needed revenue stream for the popular restaurant.
"At the start, it was all about survival," explained Paul, who opened the eatery in the city's West End with his brother in 2008. "However, as time went on it became apparent that it was a revenue stream that will allow us to make sure we are ready to reopen.
"After winning the Michelin star in January, we saw a huge surge in orders each week. On average, we would do 300 to 400 meals per week, mostly selling out within hours. The support and the feedback has been phenomenal."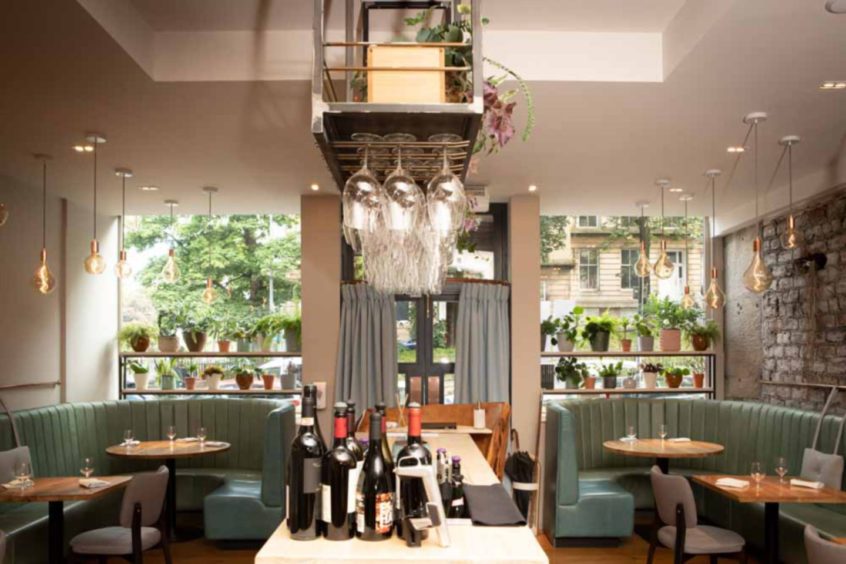 Starting from £120, the meat, fish and vegetarian options created by former Great British Menu contestant Lorna were also available with wine pairings or cocktails packaged carefully for the ultimate night in – something Paul believes was a winning combination.
He continued: "The home kits were popular during lockdown because people needed something to look forward to – the fact that they could have restaurant-quality food at home was the main driver.
"We couldn't go out and have a nice meal or meet with friends, so this was the next best thing.
"Initially, it was definitely trial and error as it was a way of working that was completely new to us. One obstacle we overcame was making sure our dishes were easy to prepare for a home cook. Packaging was also important – at the start we didn't really think about the packaging but as time went on we realised how important it was to the overall experience."
Although Cail Bruich At Home will be put on hold while the restaurant tentatively reopens, Paul believes the at-home kits could still have a future.
He said: "There is definitely a market for the at-home kits as lockdown restrictions begin to ease. Many restaurants will be reopening at a reduced capacity, and it's a viable revenue stream to keep staff on the books and to try to recuperate the revenue for reduced covers. Also, a lot of people, especially young families, cannot go out and dine as regularly, so the kit is a nice alternative.
"We're considering launching at-home kits on special occasions like Christmas and New Year. That will allow our staff to have the time off during those periods, and we will still have a steady income."
---
Food critic Ron McKenna: A delicious development but remember, never order the duck
At last, the restaurant lights are going back on, linen tablecloths are being shaken out, dog-eared waiters' notebooks are being prised open and phones are ringing off the hook as the great dance to get a table begins.
Before long, those mad, bad days of being locked in and locked out, of having to resort to ordering up classy restaurant meals delivered in a box to be reheated in our very own ovens will become just a laughable memory.
Or will they? An idea borne from the commercial desperation of the dark days of Covid may just have turned into one of the most genius breakthroughs since Ronald McDonald put a window in his kitchen and started flipping burgers from it.
Look at it this way; at the start of lockdown I couldn't get a posh meal delivered from inside or outside Glasgow, or even the other side of the city. And I certainly wasn't allowed to go and collect one. Yet, pretty soon I could have one delivered in a box from, for example, Rick Stein's restaurant in Cornwall, or from Simon Rogan's two-Michelin starred kitchen in Cartmel in the Lake District. And I did both. As did thousands of other diners.
These operations are now so slick, they're more like kitchen factories. Soon, too, top-flight Scottish chefs got themselves organised and starting doing the same thing. Two weeks ago, posh hand-made steak bakes were being pulled from my oven, tarragon crumb was being sprinkled over a delicious seafood pappardelle while we listened to a playlist recommended by some Edinburgh chefs who call themselves Bad Seeds and now have enough Glasgow customers that they can justify a weekly 100-mile round delivery trip.
Surely this will all disappear when the restaurants open? Nope. Anyone can try getting a table at Cail Bruich, the first restaurant in Glasgow to get a Michelin star for decades. Good luck with that. Factor in the stress and strain of getting that booking, the dressing up on the night, the slightly on-show atmosphere whilst eating, the taxis home, and then consider the very same food is also now available to be served in your home. By you. To you. At a price, of course.
What they don't tell you is that you need to be on your toes to get everything to the table in the right cooking time. Oh, and avoid the duck. In fact, after around 50 different meals in a box, I'd say avoid anything, especially duck, that a chef thinks is as easy to cook from scratch in a puny home kitchen as it is in a full-throttle commercial one.
Frankly? The best classy restaurant meals have been the easiest to prepare: Monadh Kitchen's lush fish cakes and chicken ballotine spring to mind, say £60 for two, easy-peasy to get ready and still twanging that special occasion buzz. Without even setting foot outside the door. That's surely here to stay.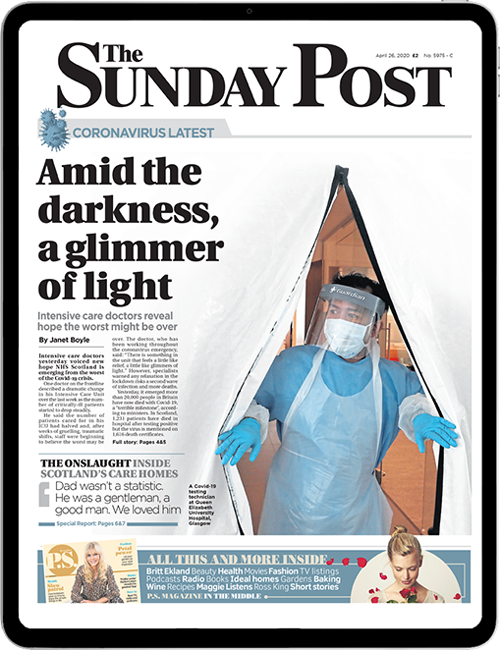 Enjoy the convenience of having The Sunday Post delivered as a digital ePaper straight to your smartphone, tablet or computer.
Subscribe for only £5.49 a month and enjoy all the benefits of the printed paper as a digital replica.
Subscribe