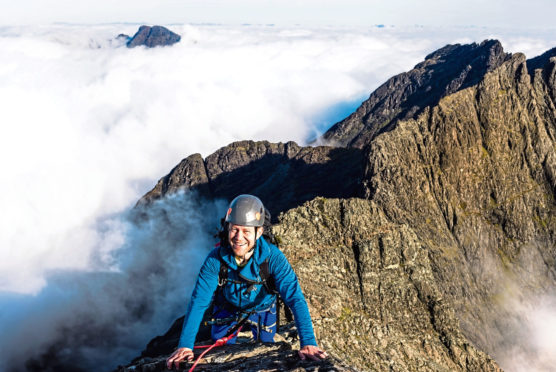 The Isle of Skye measures just 77km (48 miles) long and 40km (25 miles) at the widest point, yet climber and photographer Adrian Trendall reveals he would happily never leave.
"Skye has everything I want," Adrian says. "Mountains, coast, wildlife and a great community. I rarely go off the island."
It was luck – both good and bad – that led to Adrian's decision to move to the famous destination off the Scottish west coast. A climber as long as he can remember, Adrian settled into a career in the outdoors. He worked for two years in south-west England, guiding walkers over Dartmoor.
He then took a position at Ogwen Cottage in Snowdonia, Wales, as an outdoor and climbing instructor. "I was at Ogwen for 12 years and it was a great job," Adrian says. "It was very rewarding. But then there were council funding cuts and I was suddenly redundant."
He says the next period of his life was pretty tough.
"I became depressed and I struggled to find focus in my life. My escape was to spend time on Skye.
"I had long had a fascination with the island's mountains but due to my work over the previous decade I'd had limited time to visit. I started making longer trips to Skye and found being on the island very therapeutic."
During this time, Adrian made comprehensive diaries of his trips, recording his walks and climbs, especially on the iconic Cuillin Ridge. He also set up a freelance guiding business, while still living in England.
What came next took Adrian by surprise.
"On one trip to Skye I met Bridgette, who is now my wife. It was October 2016, we bumped into each other in Sligachan, near the Cuillin, and we got chatting.
"We were married in 2018 on Skye. In between, we decided to move to the island together."
In 2017, the couple also set up a business, All Things Cuillin, as well as a Facebook group of the same name, which now has almost 7,500 members. Adrian offers his services as a climbing instructor and mountain leader in the Cuillin, while Bridgette prefers to lead people on lower-level walks around the island.
They are both keen photographers and in addition, Adrian has become the author of a new book, Skye's Cuillin Ridge Traverse, published by Cicerone earlier this year.
He says he has seen an increased interest in recent years from people who want to complete a Cuillin traverse and those keen to reach the summits of its 11 Munros.
"Social media has been a major driver in spreading the word and increasing the popularity of the Cuillin. Last year." Then, of course, came the Covid-19 pandemic.
Despite being in the Cuillin many times and completing countless traverses, Adrian says he never tires of the mountains. "It's the people that make it different every time, plus the weather and conditions," he says.
"No day is ever the same and you never see the same view twice."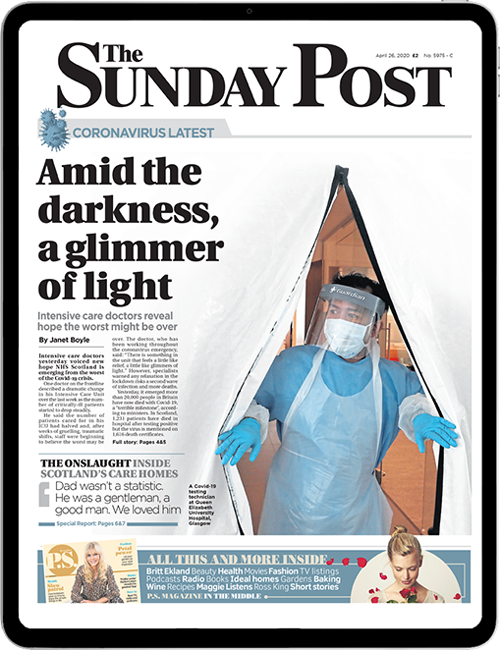 Enjoy the convenience of having The Sunday Post delivered as a digital ePaper straight to your smartphone, tablet or computer.
Subscribe for only £5.49 a month and enjoy all the benefits of the printed paper as a digital replica.
Subscribe