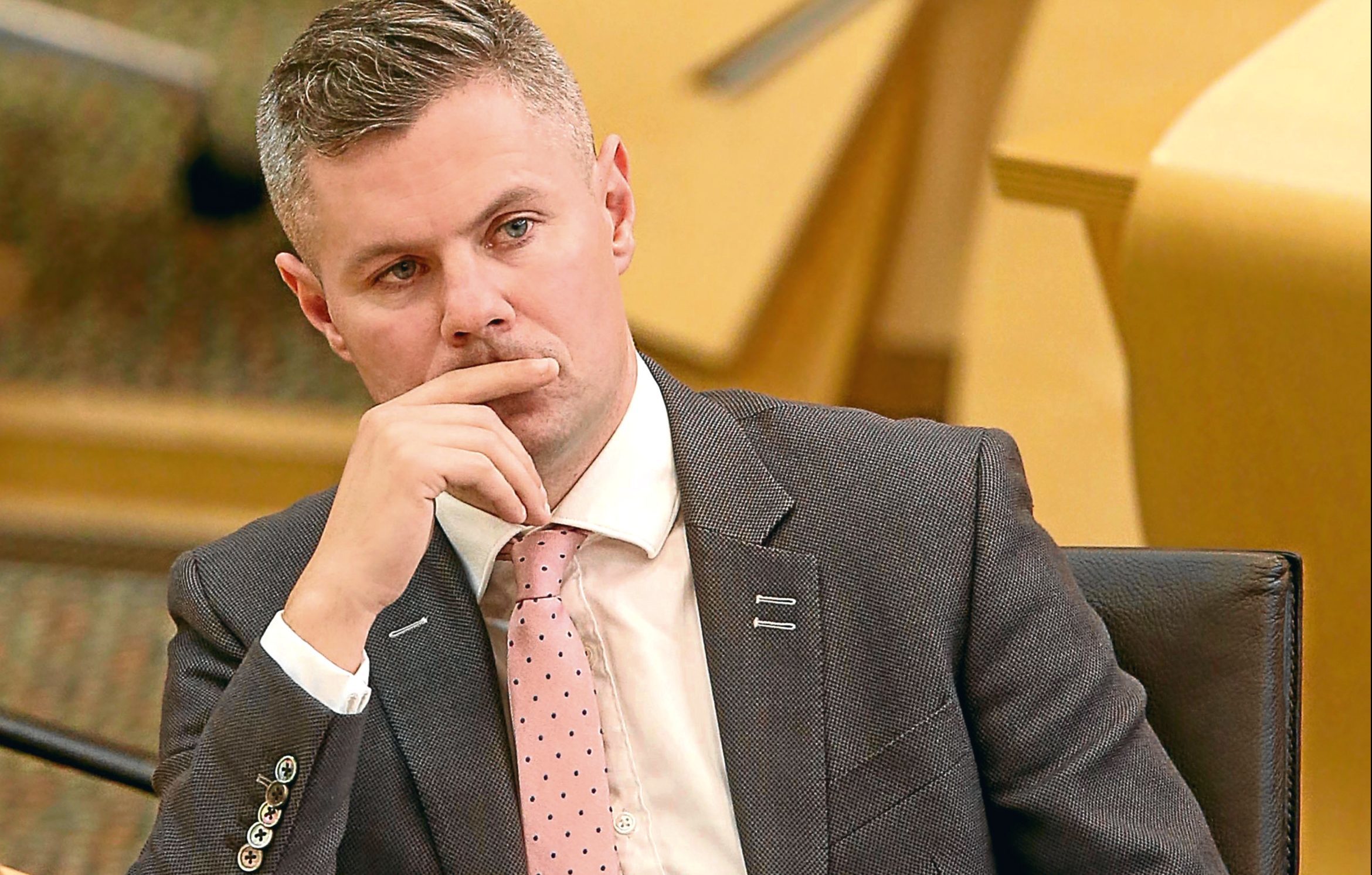 FINANCE Secretary Derek Mackay is ready to redraw income tax bands as part of a bid to raise more cash for public services, according to sources.
It is understood the creation of new tax bands is to feature in Thursday's draft Scottish Budget in proposals which will affect hundreds of thousands of Scots workers.
The steepest increases will be for those on the biggest salaries but the creation of new bands could also impact many workers earning more than £30,000.
Without a parliamentary majority, SNP ministers will need the support of either the Greens or the Lib Dems to get their budget passed as both Labour and the Tories are unlikely to support them.
A taxing decision: Survey reveals voters want spending review before tax hikes
Lib Dem leader Willie Rennie has said the Scottish Government "must invest in education like never before" for a chance of their support and Holyrood insiders claim the backing of the Greens, especially now air passenger duty cuts have been postponed, is still the most likely path for the SNP to get its budget over the line.
The Greens have put protecting council funding as one of their "red line" issues for budget negotiations.
Scottish Labour leader Richard Leonard last night called for a "radical budget, not tinkering around the edges".
Mr Mackay said: "As well as continuing to protect public services, the 2018/19 Budget will prioritise economic growth and innovation to enable Scotland to grasp the opportunities presented by a rapidly changing global economy."