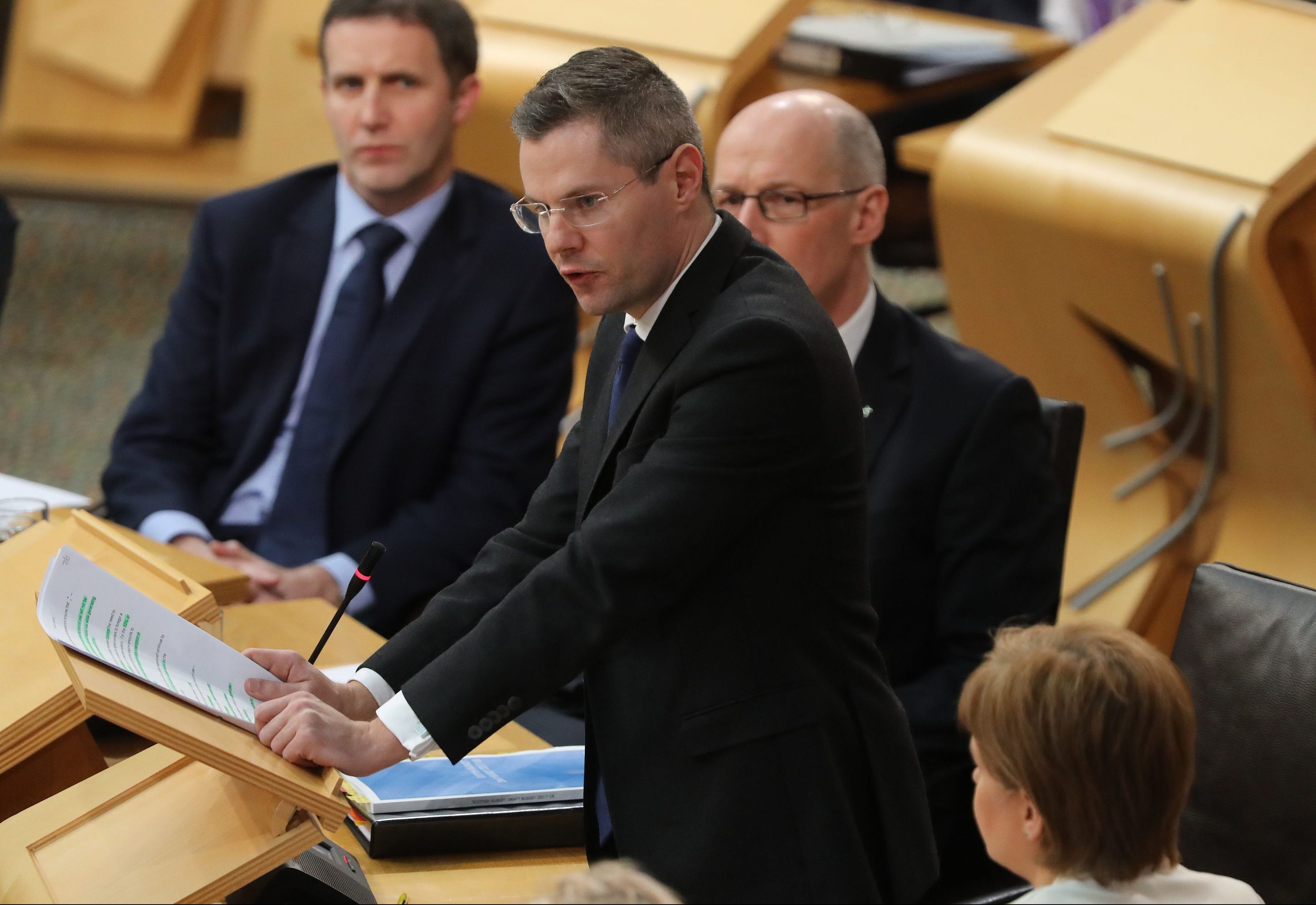 THE Finance Secretary has defended the transparency of the Budget process after facing questions from MSPs over extra funding worth £220 million.
Derek Mackay was accused of having additional cash "squirrelled away" and of "sitting on a slush fund" by members of Holyrood's Finance Committee.
The committee unanimously passed the Budget Bill at its second parliamentary stage but Mr Mackay was grilled on the additional resources to be made available in 2017/18.
Last week his tax and spending proposals were voted through their first stage at Holyrood after the Scottish Government struck a deal with the Greens.
Mr Mackay told the committee the additional £220 million included underspends of £47.5 million in resource funding, £42.5 million in capital funding and £35 million in financial transactions carried over from the previous budget year.
Changes to borrowing had released a further £6 million while updated forecasts for non-domestic rates will bring in an additional £60 million.
In addition, changes to the Government's income tax plans meaning there will be no increase in the threshold for the 40p higher rate of income tax in Scotland are expected to raise £29 million.
Tory MSP Murdo Fraser said: "It turns out you had down the back of the sofa the best part of £200 million you weren't telling us about.
"How can it have been fair to Parliament and its committees, which were scrutinising your draft Budget and trying to carry out detailed and proper parliamentary scrutiny of that, when you had all this money squirrelled away that you weren't telling us about?"
Mr Fraser said the extra money means there is "no need at all to create an income tax differential between Scotland and the rest of the UK".
Mr Mackay responded: "Of course I had to work hard to try and identify resources to try and meet the consensus in Parliament that I wanted to deliver and that did mean policy decisions, it did mean making an early decision around how we allocate budget exchange and ensure that officials turned over every possible stone to find extra resources to be able to allocate as part of the budget position.
"I didn't have resources waiting to be allocated, it was decisions that were able to be taken over the course of the last few weeks since the publication of the draft Budget. I think it would also be fair to say that my room for manoeuvre for future years is now somewhat limited."
On the issue of income tax, he added: "To deliver the spending plans that I've outlined to Parliament, we require to make that tax contribution for the policy reasons that we've set out to Parliament."
Labour MSP James Kelly said: "What do you think it says for the transparency of the Budget when effectively you've been sitting on a slush fund which you had at the time of the publication of the Budget seven weeks ago and you hold that back in order for your negotiations, therefore not being completely open with Parliament at the time of the draft Budget."
Mr Mackay said: "I think that's just not an accurate, fair or reasonable characterisation of the Budget process."
The Finance Secretary insisted he had been "prudent, constructive and transparent", adding: "I totally refute any suggestion that I was sitting on any sort of fund ready to go."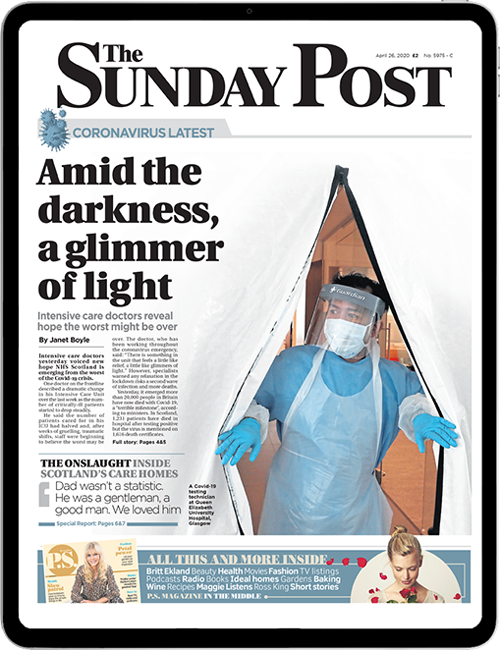 Enjoy the convenience of having The Sunday Post delivered as a digital ePaper straight to your smartphone, tablet or computer.
Subscribe for only £5.49 a month and enjoy all the benefits of the printed paper as a digital replica.
Subscribe