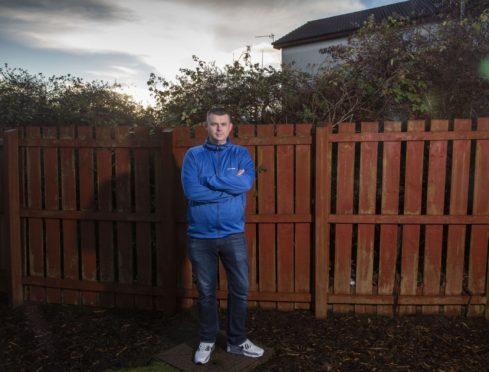 For the past six years, Ross McLean has felt a bit like the world has been gradually closing in on him.
During that time, he has looked on in frustration as a large strip of unattended land at the rear of his house in Kilwinning, Ayrshire, has grown out of control.
Trees and wild bushes tower over his garden fence and restrict sunlight. The eyesore also collects litter and debris.
"The vegetation is ruining my fencing which is turning green and starting to buckle," said the 39-year-old homeowner.
"In time the whole fence would need replaced, which would cost a lot of cash but no one has wanted to take responsibility for tidying up or maintaining this piece of no man's land.
"It is becoming like a jungle. And it is getting progressively worse with each passing year." Railway maintenance manager Ross and wife Shona moved into the three-bedroom detached property in 2014.
It wasn't long before the couple noticed the poor condition of the large area of L-shaped scrubland at the back of the house. It sits between his boundary fence and a communal car park used by other residents, and is about two metres wide and 50 metres long. After realising the overgrown bush was too big to clear by himself, Ross has waged a one-man campaign to track down the owner.
He contacted North Ayrshire Council but was told the local authority did not own the land, so there was nothing its staff could do about the problem.
Ross then leafleted neighbours asking if they would be prepared to chip in to have it cleared but got no takers. "I managed to find someone locally who would chop it all down and run it through a woodchipper then remove it, for £500, but wasn't prepared to pay the full amount myself," said Ross. "Other companies would charge more than twice that for doing the job.
"I also wasn't sure how I stood if I cut down vegetation in someone else's land despite no one laying claim to it."
Ross felt like his quest had hit a brick wall, so in June he wrote to Raw Deal for help.
When contacted by our team, the council confirmed it wasn't responsible for the land or its maintenance, saying: "This is part of a large private estate. Best bet to find ownership details would be through a Registers of Scotland search."
The Registers of Scotland is responsible for keeping public registers of land, property and other legal documents. Records can be accessed for a fee.
It emerged the housing development had been built by Tay Homes, the company swallowed up by building giant Redrow Homes in 2001. The development company is based in Flintshire, Wales.
In September, Ross wrote to Redrow Homes. He received a reply indicating the issue was being looked into. But, after hearing nothing further from the company, Ross contacted Raw Deal again.
He said: "My neighbour has also reported seeing Japanese knotweed growing from the land so it is becoming a real concern."
We got in touch with Redrow on Ross's behalf, and company bosses quickly agreed to help resolve the issue. Redrow said: "We have arranged for our representative in Scotland to inspect this land and the ensuing works will be undertaken within the next two weeks.
"We have written to Mr McLean to advise him of this and are grateful for his patience."
On Wednesday, workmen arrived to begin cutting back the bushes. Ross is looking forward to having his sunny garden back in time for summer. He said: "Thanks to Raw Deal for helping to get to the bottom of a mystery that I had been trying to solve for such a long time."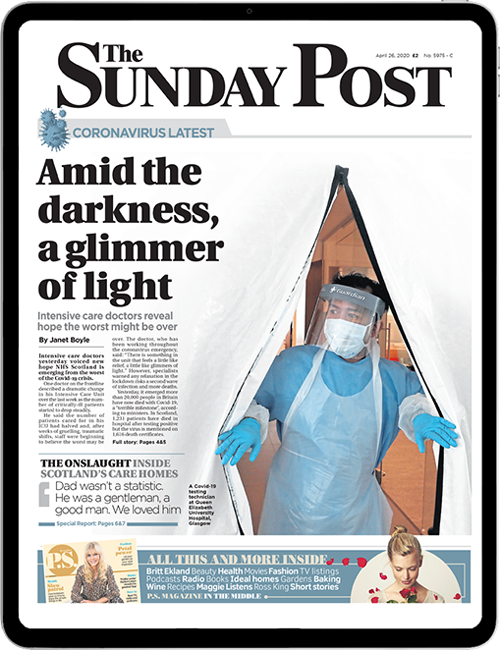 Enjoy the convenience of having The Sunday Post delivered as a digital ePaper straight to your smartphone, tablet or computer.
Subscribe for only £5.49 a month and enjoy all the benefits of the printed paper as a digital replica.
Subscribe