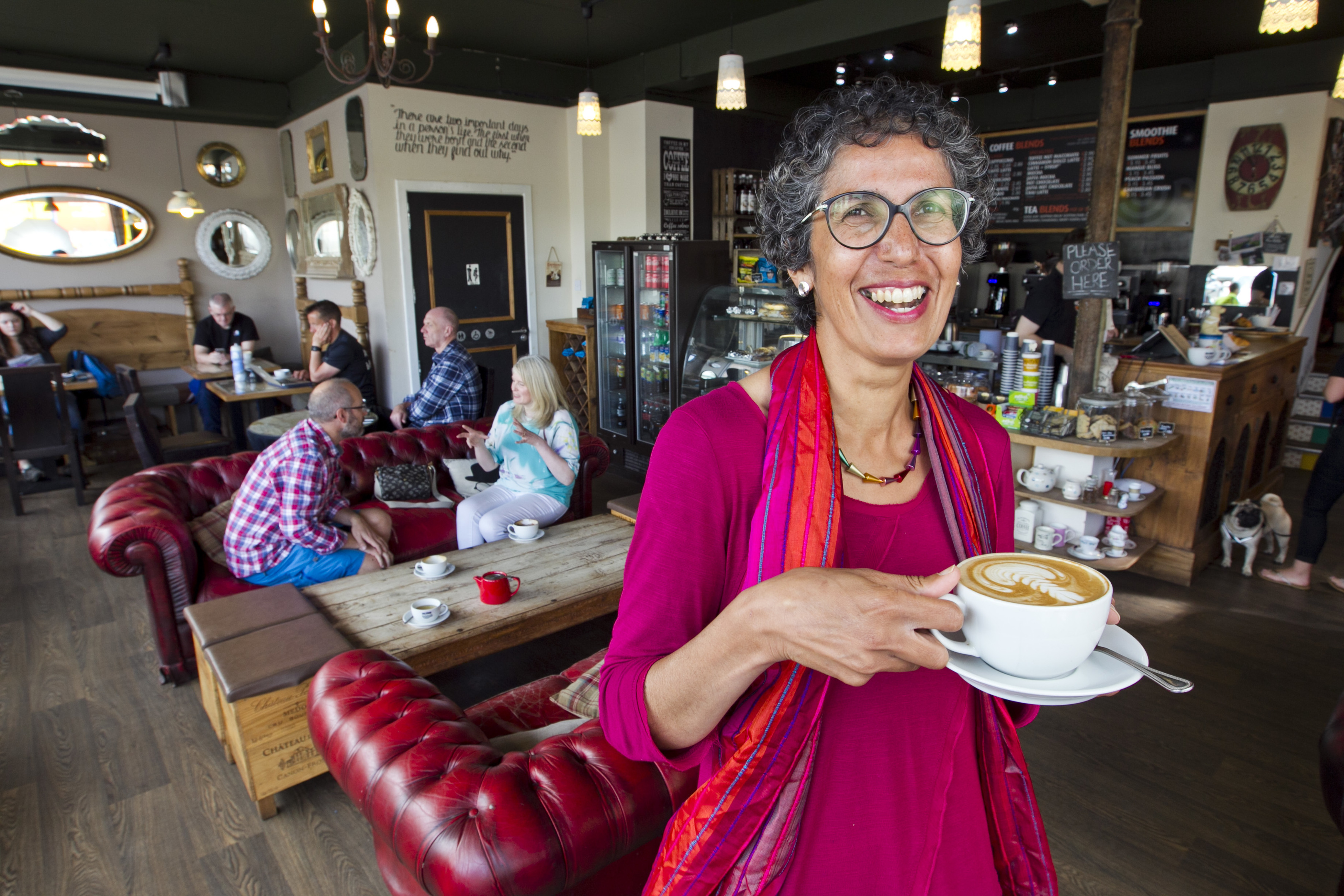 IT'S a process half of us will go through and yet it's rarely talked about.
Why is menopause still taboo in 2017?
Slowly things are changing as women in the public eye are starting to speak up about their own experiences.
Just last week, TV star Nadia Sawalha made a video about her hair loss, caused by the perimenopause, which is the lead up to the menopause.
Carol Vorderman revealed her menopause left her at an "all-time low" and called for the NHS to provide tailored hormone replacement therapy for women.
Kirsty Wark also made a documentary, The Menopause And Me.
Now one group of women is keeping that conversation going with an event next week in Perth, The Menopause Café.
It's the brainchild of Rachel Weiss. And she's supported by partner Andy Sanwell, who is helping her to set it up.
Rachel and Andy believe men should be part of the conversation, too. They're encouraging guys to come along and be part of the evening.
"As I've gone through life, friends have usually told me their stories about the next stages of life, like getting married, having kids, empty nest and so on," Rachel says.
"But it struck me that no one had mentioned the menopause. It affects about half the population and affects the other half who live and work with them – but nobody talks about it."
Andy says: "I was surprised to see how dismissive women can be about menopause. Some didn't feel the need to talk about it because it was just something that happened and would pass.
"The fact they could do something about the physical symptoms seemed to have escaped them and, in some cases, I don't think theirs or other people's mental health was considered."
Rachel is hoping The Menopause Café will go some way to changing how we deal with menopause.
"I hope hearing about The Menopause Café will encourage people to start their own conversations with family, friends and colleagues. I'd love to see it become an everyday topic of conversation."
Andy agrees. "I think we can be pretty appalling about the support we give each other during major life changes.
"The menopause is one of them and I think if we took more time to sit down and listen to people's experiences, people would become more resilient."
There are several ways to deal with menopause. The Sunday Post headed to Perthshire to find out how three women coped with their symptoms…
I found myself feeling 'foggy' – LORNA FORTHERINGHAM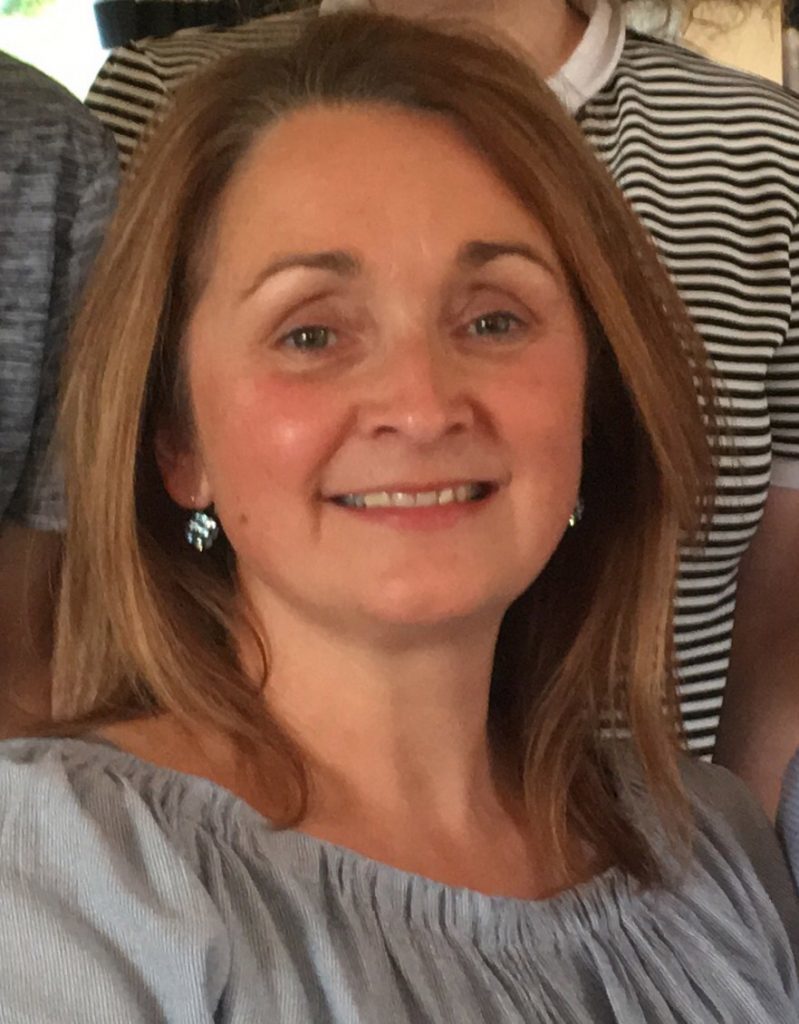 Lorna Fortheringham suffered from polycystic ovarian syndrome. She'd already had one ovary removed, then she had surgery to have the other taken out, too. It induced the menopause when she was 41.
"I was advised to start HRT as soon as possible. I had no problem with that as I had three kids and I wanted to get home to them as soon as possible," she says.
"I knew a family member who had used it for many years with no ill effects."
Millions of women have used HRT successfully and it can help to alleviate many different symptoms of the menopause.
For Lorna, though, the experience didn't work out well.
"I found myself feeling very 'foggy'. I also had a rapid increase in weight," she says. "It felt unnatural. I then started looking into HRT and decided to come off it.
"There are lots of different stories – for instance, it has been linked to an increased risk of getting certain types of cancer."
Lorna, 54, says she had to come up with ways of coping with poor memory and difficulty concentrating. "I had to develop strategies at work to focus."
Lorna feels her moods were affected, too.
"Because you tend not to talk about how you feel, I really feel there are times I may have come across as a grumpy old woman!"
Lorna believes the more open we are about communication, the better it will be for everyone.
"It's not as if you wear a badge saying: 'I'm menopausal today'," she says. "So it's important to try to explain to your partner how you are feeling."
I 'lost' myself for a while – KAREN BIRNIE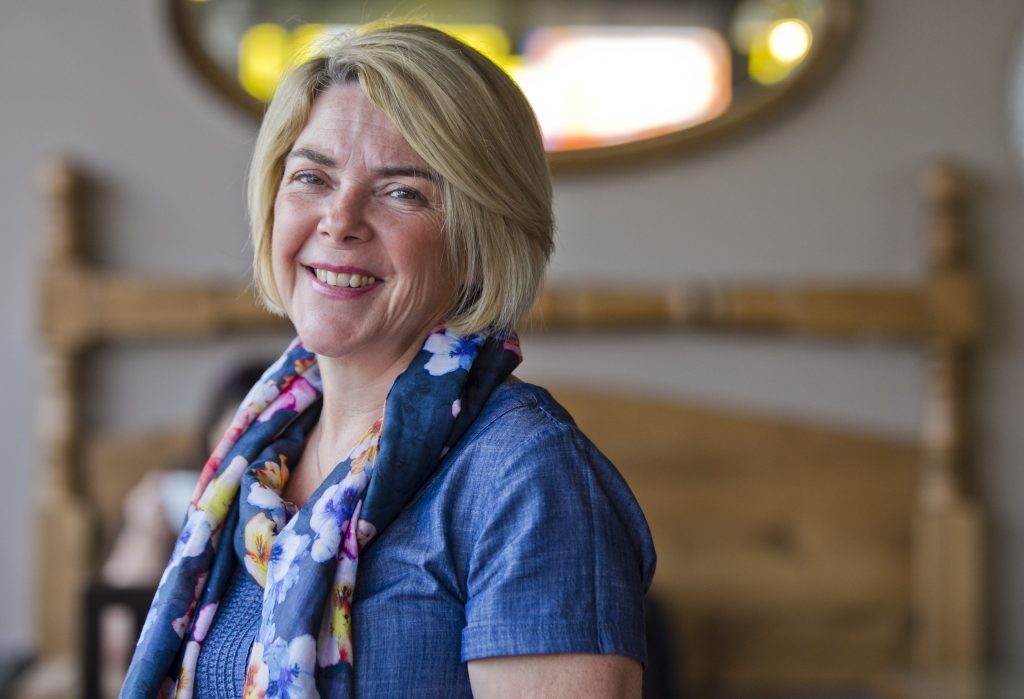 Karen Birnie was having up to 85 hot flushes a day.
"If you wonder if you've had one, you haven't," she laughs. "I was in my mid-40s when I noticed my body changing," she says.
"I had erratic periods, so heavy and painful. I was moody, too. I was a vivacious person. But I kind of 'lost' me for a while."
Karen, 54, thought about HRT, but decided against it. Some studies have shown it can cause a slightly increased risk of certain cancers.
"My mum was diagnosed with ovarian cancer. She was diagnosed on the Thursday and by the Monday she had passed away," she says. "I decided I needed to take more care of my health."
Karen was having heavy periods, and had a surgical procedure called endometrial ablation.
"For a year, it made a difference," she says. "My moods settled and life was brighter. I started eating well and exercising. I run now – it's stress relieving, plus I've lost two and a half stone.
"I realised sugar was a trigger for hot flushes and so was wine.
"Thankfully gin doesn't seem to affect me! But changing my diet helped."
Karen's symptoms eventually returned.
So she tried magnetic therapy.
She bought a Ladycare magnet (£32), which attaches to underwear and is said to help with various symptoms.
"It really worked for me," she says.
"Using it, along with diet and exercise changes, has made a big difference."
It throws a grenade into your marriage – GAIL JACK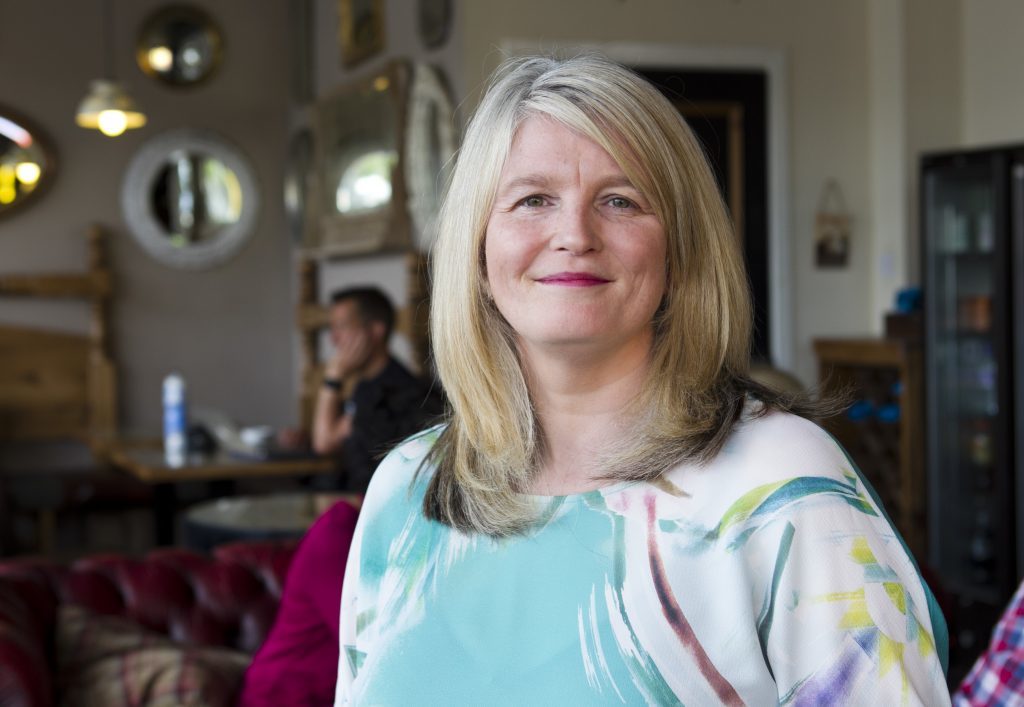 Gail Jack had just turned 40 when she started to have menopausal symptoms.
Like many women, she didn't immediately put her symptoms down to menopause.
"Because I had just turned 40, I thought, is this it? Does middle age hit like a lightning bolt?" she says.
"I had horrendous PMT like never before, memory loss, low mood, headaches that lasted for weeks and anxiety. "
Gail, 44, says exercise has been of huge benefit.
"I have found running has really helped my mood," she says.
"And I've changed my diet to make it healthier. I've seen big changes from that. I cut out wheat, sugar and processed food. It was like a miracle. It changed my mood and PMT symptoms drastically."
Gail, who's a hairdresser, believes that menopause can have a huge impact on relationships, with friends, family and partners.
"It's one of the reasons we need to talk about it.
"It really can throw a grenade into your marriage," she says.
"I wouldn't be surprised if a lot of divorce is down to menopause. Women need to know they are not going mad and that there is lots of help and support out there."
Although Gail has had some tough times, she's thankful diet and lifestyle changes have helped her. But she's open to the idea of taking HRT if she needs it.
"I haven't gone down that route yet, but if I felt my symptoms were getting unmanageable I would," she says.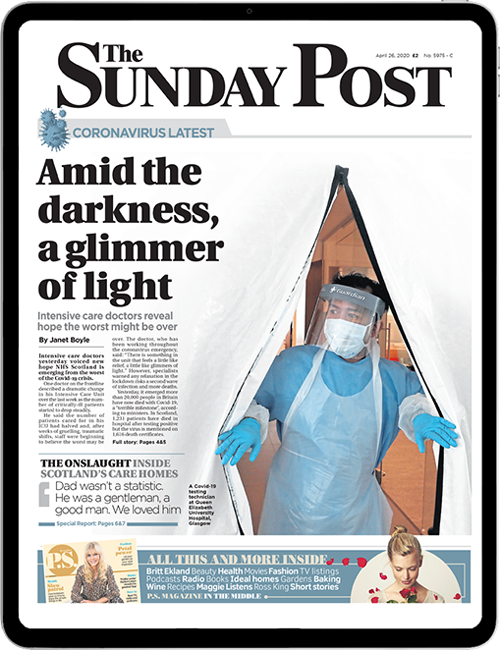 Enjoy the convenience of having The Sunday Post delivered as a digital ePaper straight to your smartphone, tablet or computer.
Subscribe for only £5.49 a month and enjoy all the benefits of the printed paper as a digital replica.
Subscribe