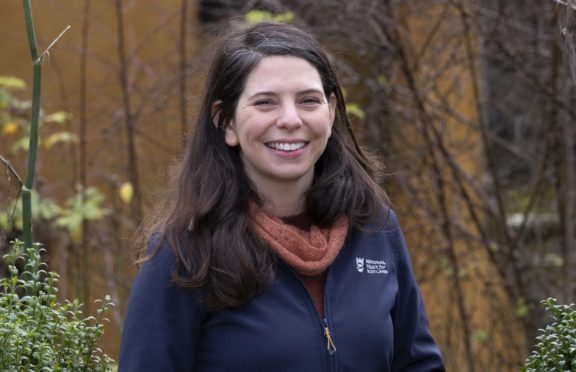 As other cinema-goers shuffled down the aisles, stepping over dropped popcorn in the still-dark theatre, Anna Rathband always remained firmly in her seat, eyes glued to the list of names scrolling down the screen.
While it's not uncommon to stick around for the credits to roll, Anna, unlike most dedicated film buffs, isn't simply waiting for a blooper reel or bonus scene but is hoping to spot a few familiar names in the cast and crew.
It may be a while before she gets back to the cinema but, after more than a decade in the industry, the 35-year-old has worked as a filming manager on everything from small-budget TV series to Hollywood blockbusters, a role that sees her help production companies turn Scotland's landscape, stately homes and historic buildings into the backdrop for their next big hit.
It is, she says, her dream job, not just because she has rubbed shoulders with the likes of Scarlett Johansson, Glenn Close, Sam Heughan, and Saoirse Ronan – but also because she helps bring Scotland to life on screen.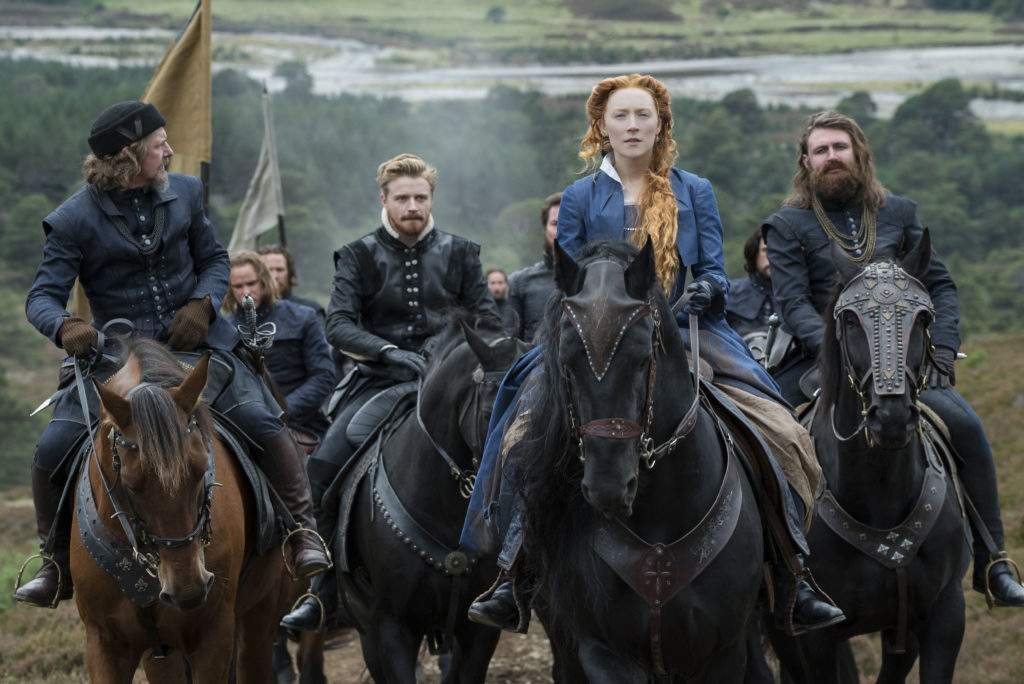 "I've always been a big film nerd," laughed Anna, who started her career at TayScreen Scotland, the film commission for Fife and Tayside, before joining the National Trust for Scotland seven years ago.
"I can remember going to see Toy Story at the cinema and turning around to watch the light come through the little projector window and hit the screen. I just sat there thinking, 'Wow this is incredible'.
"Film and television can tell so many diverse stories and it's a great medium for entertainment, as well as documentaries and factual programming, too. I'm just so lucky to be a small part of something that so many people enjoy."
In just the past few years, Scotland has played host to a number of award-winning blockbuster hits including Mary Queen of Scots, The Batman, Avengers: Endgame, 1917, and Netflix's Outlaw King, as well as smaller-scale productions such as Outlander and Deadwater Fell.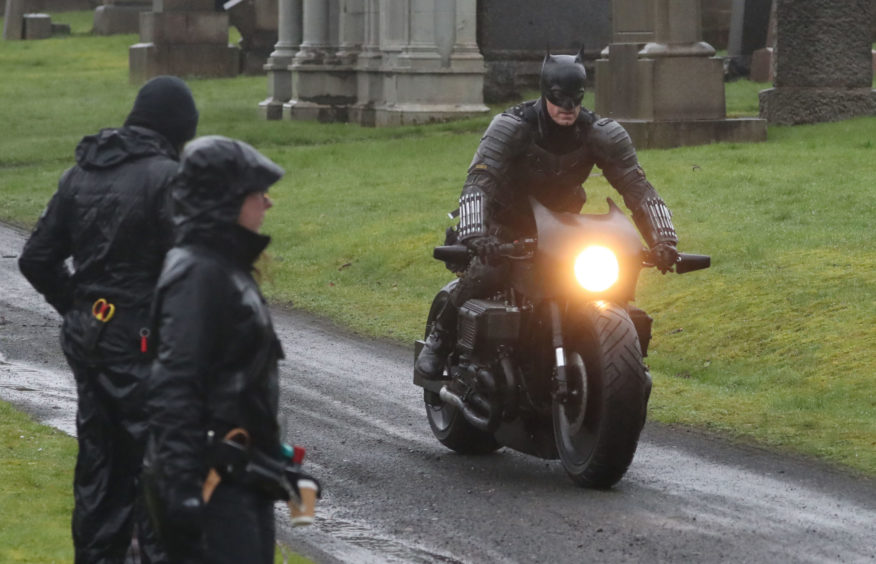 Scotland's popularity as a filming location has grown rapidly over the past decade, with figures from Creative Scotland showing spending on film and TV productions rose to almost £100 million in 2017 – up from just £23m 10 years previously.
Home-grown talent, world-class facilities and a naturally diverse landscape are, according to Anna, just a few of the many reasons Hollywood has come to Holyrood. She explained: "Over the past 10 years especially, the demand to film in Scotland has just been growing and growing – and I think it's just going to keep getting bigger and bigger.
"One of the reasons Scotland is so popular is because there's such a wide variety of locations in a fairly small geographical location, and we've also got such fantastic cast and crew here, too. Glencoe, for example, is really popular because it's within a two-hour drive from Glasgow, but it's also such a stunning landscape. It's a place that people have visited for centuries and it's always been a popular location but it's even more popular now thanks to filming."
She continued: "Outlaw King and Mary Queen of Scots actually both filmed at Glencoe in the same week, which was just amazing. When Mary Queen of Scots was filming here I was standing at the top of the hill overlooking the road at the bottom of the Three Sisters – such a beautiful location.
"Some of the crew had started to walk down, so I stood off the path to let them pass. I was about to start walking again and then Saoirse Ronan started coming down in her full Mary Queen of Scots outfit. I swear I almost curtsied.
"I actually had to stop myself bending as she passed. Literally all we said to each other was 'thank you' and 'you're welcome' but I still remember it."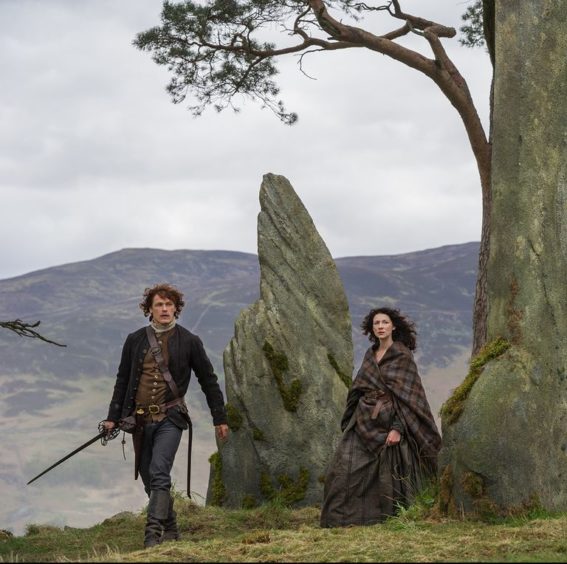 As well as keeping her exceptionally busy, Anna believes the demand for setting up production in Scotland, including within properties managed by the National Trust for Scotland, has helped to boost funding for conservation projects, too. This is particularly true of historical drama Outlander, starring Sam Heughan and Caitriona Balfe, which has been shot on location in Scotland since 2013, and even has its own purpose-built studio in Cumbernauld.
"I started working for the Trust at the same time Outlander began filming, actually," explained Anna, who also worked alongside Scarlett Johansson that year while filming for cult sci-fi chiller, Under The Skin, took place on a beach just north of Arbroath.
"With Outlander, it's a Scottish show, usually set in Scotland, and they are really proud to be based here, so they do a lot to give back to the community. For example, Preston Mill on the banks of the River Tyne, is the setting for Lallybroch, and in one scene from series one, Sam Heughan's character, Jamie, returns home to his estate to find the mill wheel isn't working.
"It does actually work, but the scene required the wheel to turn 360 degrees, and the Trust usually keeps half the paddles in the water at any one time to help conserve them. So, the production very generously paid to repair all the paddles at once, which was a huge benefit for the site.
"So, having production companies film here really has so many benefits, first from the initial production income, as every penny goes back to the featured property to help with conservation, and then the associated tourism. We then received lots of visitors, who wanted to see the mill from Lallybroch!"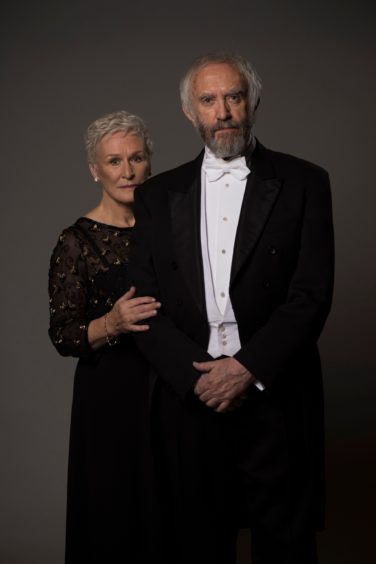 After working on everything from Bollywood shows to blockbuster hits, Anna has more than a few stories to share from her time on set, including spending the afternoon chatting to three-time Golden Globe winner Glenn Close.
She recalled: "One of the most amazing things I've ever done happened when Glenn Close was filming scenes for The Wife at Pollok House. They were filming in the servant's hall, which I think was supposed to be a room in the Nobel Prize offices in Stockholm.
"Glenn was standing in one of the corridors looking at a painting as I was passing, so I said to her that, if she was interested, we had an incredible art collection upstairs. So, on her next break, the two of us wandered around to look at the artwork and other parts of the house. It was definitely a 'pinch yourself' moment."
And, even after countless productions, Anna admits she still gets a thrill when she finally gets to see Scotland on the big screen. "Marvel filmed Avengers: Endgame here in late spring, early summer 2018, and it was released last year when I was on maternity leave," she explained.
"We took my daughter, who was three months old at the time, to Dundee Contemporary Arts for a baby screening, and I remember getting so excited when the scene filmed at St Abb's Head scene came on. It's just fantastic."
Hear more from Anna on the For the Love of Scotland Podcast by the National Trust for Scotland, streaming now
---
TV and film industry a bright spot for Scotland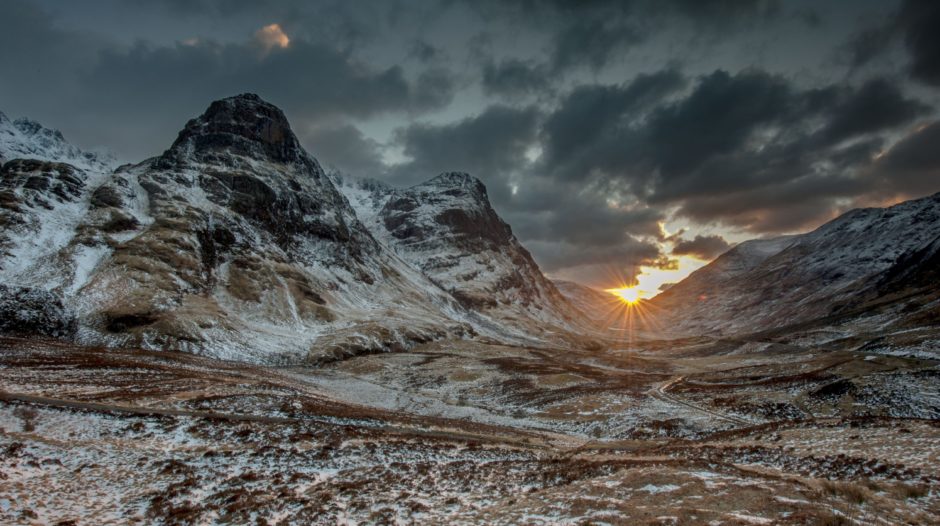 Despite operating under difficult circumstances, Scotland's film industry kept the cameras rolling last year and the country's popularity with production companies is set to continue.
Isabel Davis, executive director of Screen Scotland, says the past 12 months were the "busiest it's ever been" for filming, and attributes the industry's growth in part to improved infrastructure, such as the film and TV studio space now open in Edinburgh's Port of Leith.
"Scotland has always done well with location shooting because it's such a beautiful country, we've got unbelievable architecture, and we're versatile," she explained.
"But where we've struggled is managing to keep productions in Scotland for the rest of the shoot – all of the work that happens in the studio, interior builds for example, has often gone elsewhere. So, having the studio in Leith up and running has been huge."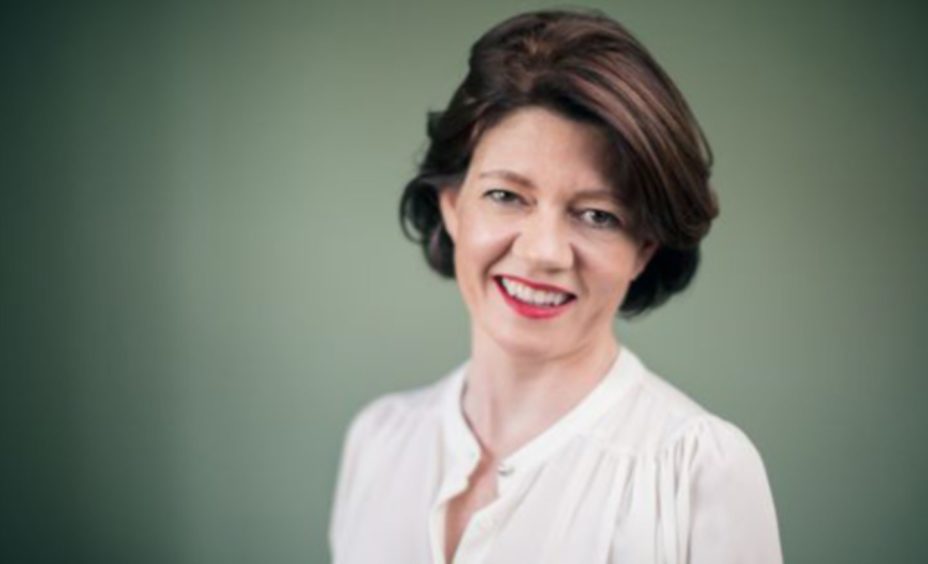 She continued: "There is an insatiable appetite for content, and people want to come and work in Scotland, not only for our locations, but because we have amazing crew and talent."
With Amazon filming new original series The Rig in Edinburgh, Apple TV + starting production on Tetris: The Movie in Glasgow, and TV series such as Shetland, Guilt and Outlander all returning, Isabel is optimistic for 2021.
She said: "We're excited about 2021, as there's a huge number of high-end productions coming to Scotland. At a time when so many businesses are in real trouble, we are a growing sector.
"It's a funny moment to feel almost celebratory as things are incredibly grim, but we're very pleased to be a bright spot on the horizon for Scotland."
---
Are stream sirens the way forward for movies?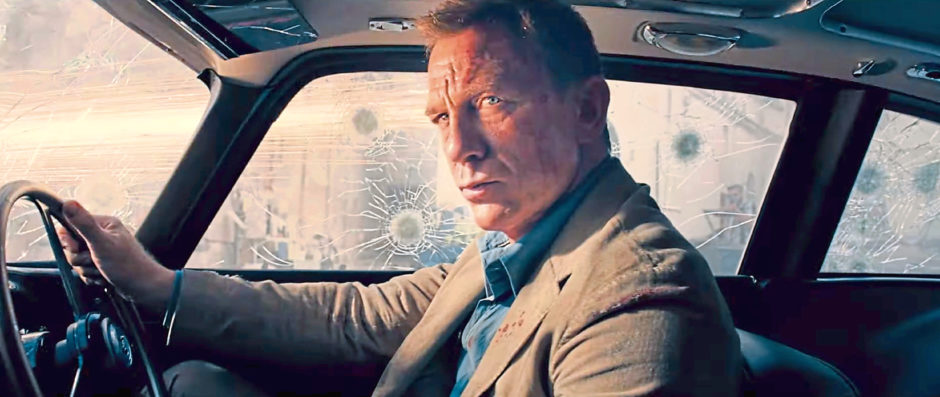 Video may have killed the radio star but fans fear Covid-19 has sounded the death knell for blockbuster cinema releases, as 2020 saw theatres closed and streaming services surge.
Last year, film fans were expected to flock to the box office for everything from Daniel Craig's final outing as James Bond in No Time to Die to Steven Spielberg's epic remake of West Side Story, only for the worldwide lockdown to postpone all major releases until 2021 and perhaps beyond.
And when cinemas did tentatively (and briefly) reopen, it seems audiences were reluctant to return to their seats, with Christopher Nolan's highly-anticipated sci-fi film Tenet, the only major release of 2020, taking just £235 million worldwide – a far cry from the £830m achieved by his 2012 Batman thriller The Dark Knight Rises.
While cinemas struggled, on-demand services such as Netflix, Amazon Prime and Disney+ saw a boom in subscribers, amassing a combined 32.4 million users in the UK alone. What's more, the number of households now paying for streaming services is also double the number signed up to satellite TV providers such as Sky, BT and Virgin Media.
So, what does this mean for the traditional trip the cinema? Warner Bros, one of the world's biggest entertainment companies, has announced plans to release all of its 2021 films simultaneously online and in US cinemas for the first time, including Wonder Woman 1984, causing many to wonder whether the likes of Disney and Universal will follow.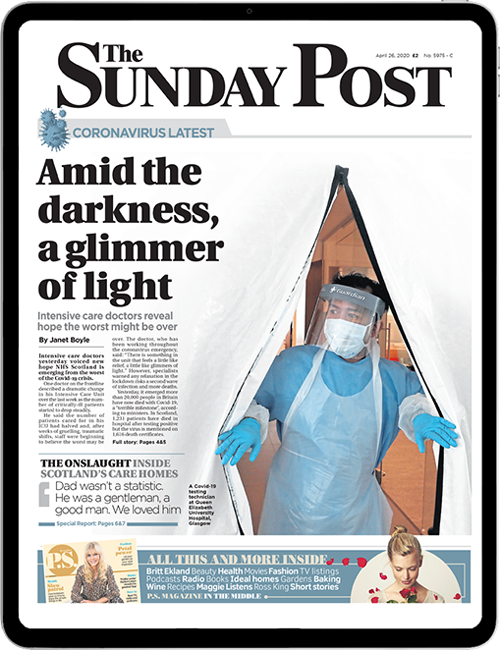 Enjoy the convenience of having The Sunday Post delivered as a digital ePaper straight to your smartphone, tablet or computer.
Subscribe for only £5.49 a month and enjoy all the benefits of the printed paper as a digital replica.
Subscribe