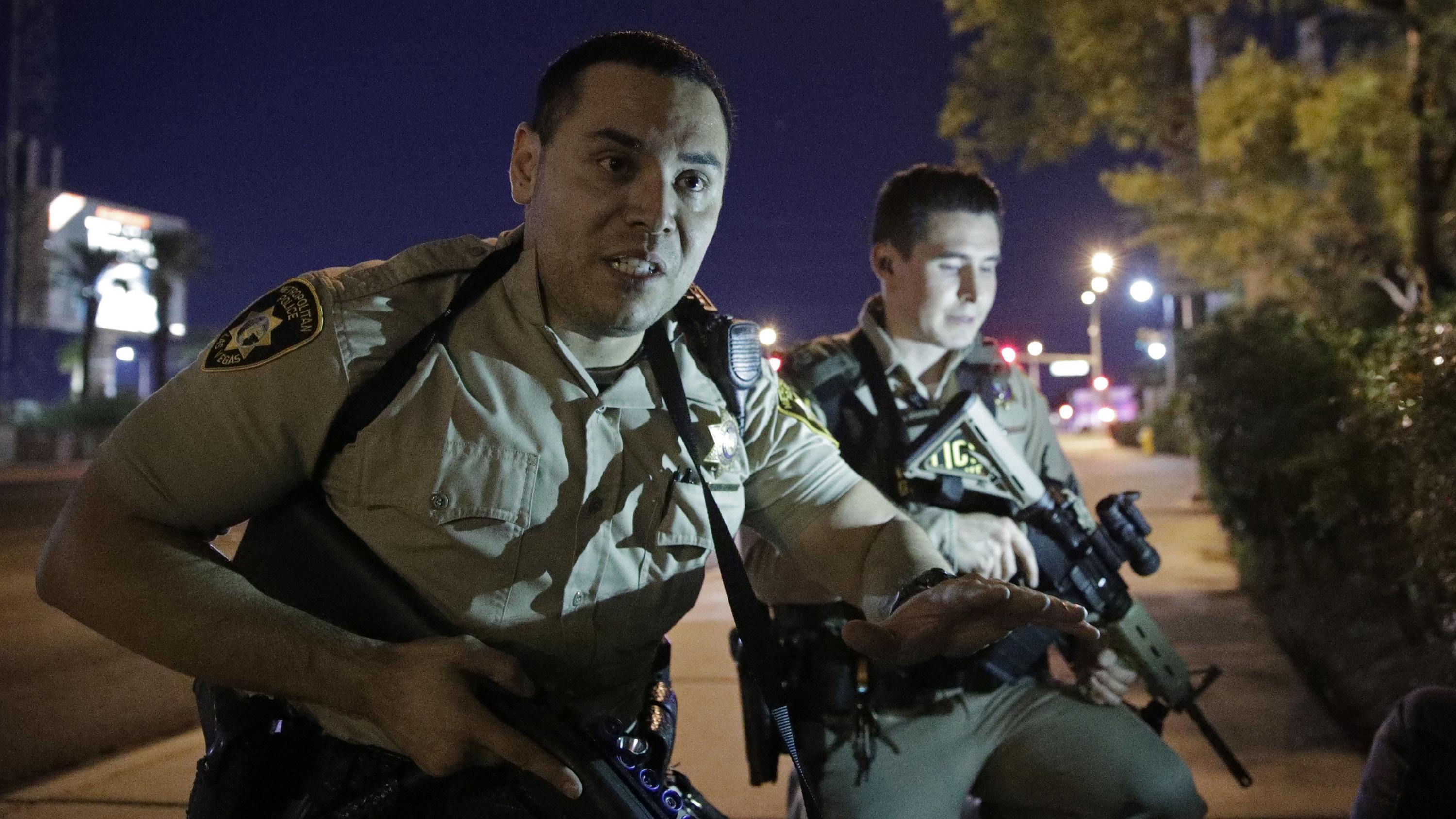 AT least 50 people have been killed and 200 others were injured in a shooting at a concert in Las Vegas.
A Las Vegas resident, named as Stephen Paddock, is suspected of being the man who opened fire on the Route 91 Harvest Festival on the Las Vegas Strip.
At this time there is in excess of 50 deceased and over 200 injured individuals.

— LVMPD (@LVMPD) October 2, 2017
The suspect was killed by police on 32nd floor of the Mandalay Bay Hotel and Casino, situated across from the concert.
Nevada police said they have located a "female person of interest" in connection with the shooting.
The dead gunman is also believed to have checked into the hotel as a guest.
Clark County Sheriff Joseph Lombardo said officers confronted Paddock in the hotel.
Kodiak Yazzie, 36, said he and his girlfriend were watching country star Jason Aldean's performance when he heard what sounded like fireworks. The music stopped temporarily and then started up again before another round of pops sent the performers ducking for cover and fleeing the stage.
Thousands fled as bursts of gunfire could be heard for more than five minutes, Mr Yazzie said.
Witnesses said they saw multiple victims and dozens of ambulances near the concert venue. Some attendees later huddled in the basement of the nearby Tropicana hotel-casino.
Officers carrying assault rifles ran into the Mandalay Bay Hotel and Casino.
Country music star Jason Aldean took to social media to say he and his crew were safe after the shooting.
Aldean was in the middle of his performance when shots were fired into the crowd. He posted on Instagram hours later, calling the incident "beyond horrific".
The Foreign Office said it was in contact with authorities in Las Vegas and that it was "ready to help" any British people affected
#USA Travel Advice updated following shooting incident in Las Vegas on 2 October https://t.co/dOj1o5oRyN pic.twitter.com/hOVruxMCi8

— FCO travel advice (@FCOtravel) October 2, 2017