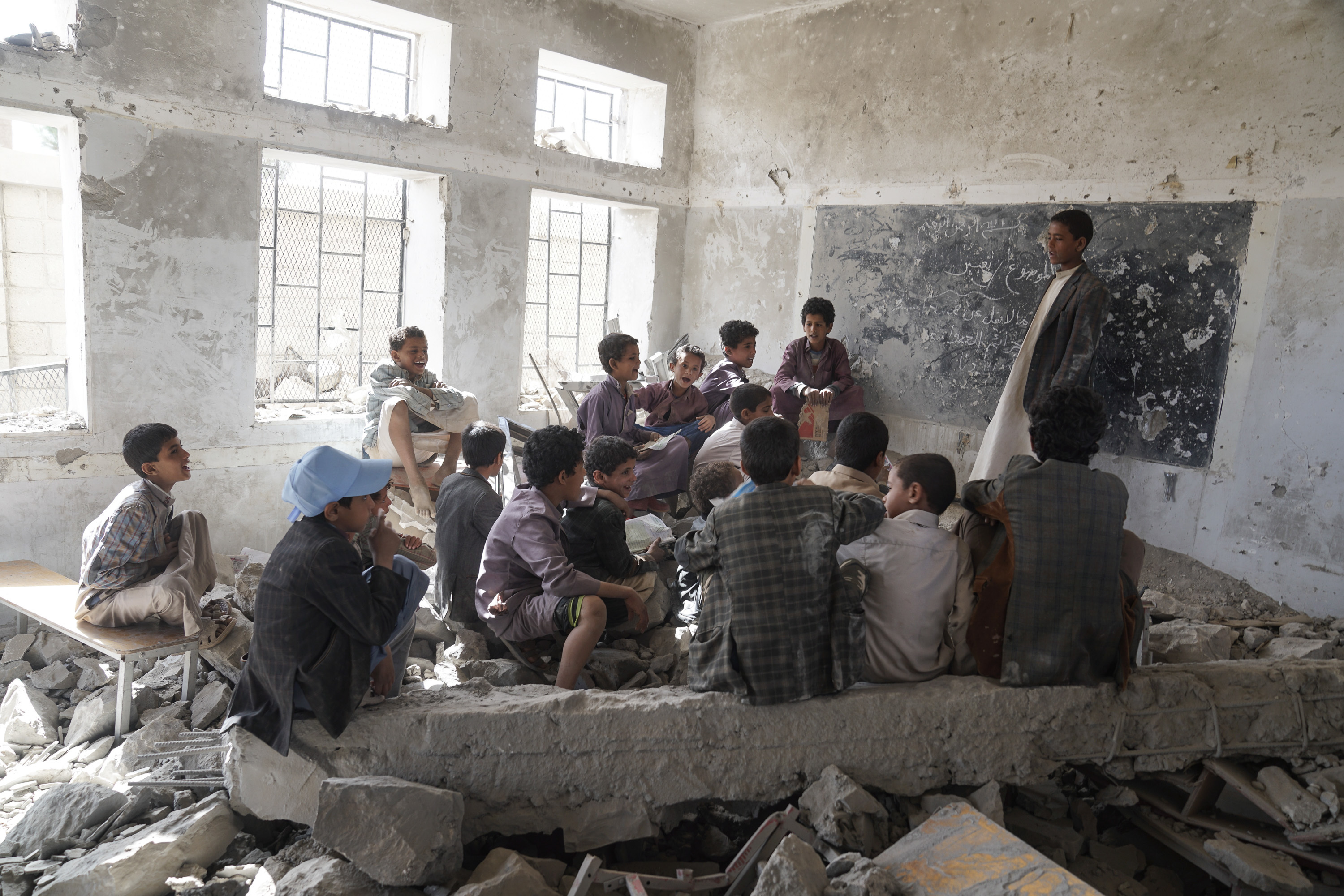 A CHILDREN'S science festival has been criticised for partnering with a US arms firm linked to alleged war crimes in Yemen.
The multinational arms company Raytheon is a supporter of Fife Science Festival and has run stalls at festival events over the last two weekends.
The festival organisers say they are "proud" to have Raytheon on board despite campaigners claiming the firm's weapons, some made in Scotland, have been linked to alleged war crimes.
Raytheon has a factory in Glenrothes where it employs around 600 people. It is a significant contributor to the Scottish economy with exports since 2002 worth at least £500m.
But the Fife-made laser guidance systems for Paveway IV missiles have been used in both Gaza and Yemen in recent years.
In Yemen's war, Paveway IV missiles have been widely used by the Royal Saudi Air Force against Houthi rebels while there have been scores of war crime allegations after the bombs hit civilian sites.
Around 6000 children have been killed or maimed so far in Yemen's war and the UN is investigating.
The Fife Science Festival is run by Dundee Science Centre which promotes science and technology to families. Last weekend, there was an event in Glenrothes while another was due to take place in Cowdenbeath yesterday.
According to Dundee Science Centre's Facebook page, Raytheon has "robots, games and quadcopters for you to try out at both of our Science Adventures!" Last year's Fife Science Festival proved popular with more than 4000 people attending but critics said Raytheon should not be invited to participate in events for children.
Mark Kaye, a conflict adviser with Save The Children who has visited Yemen, accused Raytheon of hypocrisy.
He said: "Twenty-two million people in Yemen need humanitarian assistance including 11 million children. The health system is on the brink of collapse.
"We suspect that every 10 minutes a Yemeni child dies from hunger, and diseases you could treat easily with the right medicines.
"Around 6,000 children have been killed or maimed as a result of the violence, and that's on both sides. The majority of child fatalities are a direct result of air strikes and that's because air strikes are happening in urban areas – the targeting of public spaces and even public events.
"There's a huge level of hypocrisy when you have an arms supplier who are supplying weapons to the Saudi-led coalition, teaching children about science while at the same time the weapons they sell are probably being used to bomb schools."
Andrew Smith, of Campaign Against Arms Trade, said Raytheon was "the last company that should be taking part in a family-friendly event, when their weapons are responsible for so much misery."
However, in reply to criticism Dundee Science Festival defended Raytheon and said the company had made a "positive contribution" to the festival.
Rebecca Erskine, head of development, said Fife Science Festival had been working with a number of companies and organisations since its launch in 2011.
She added: "We work with partners who are passionate about public engagement, whether highlighting the range of careers which might be open to school pupils or simply providing fun and engaging activities to the hundreds of families who attend our events.
"As a company which delivers workshops and activities within schools throughout the year, we are proud of our association with Raytheon in Glenrothes who make a positive contribution to the festival."
Raytheon did not respond to The Sunday Post's requests for a comment.