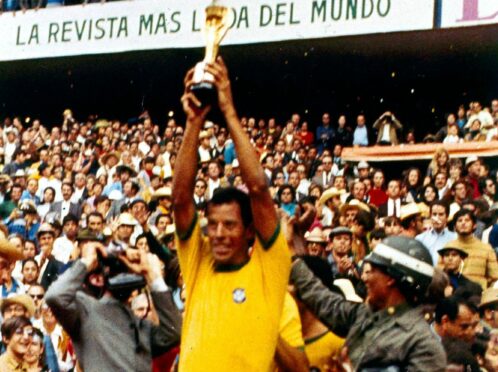 Is it possible to have too much of a good thing?
At a time when World Cup qualification bids – successful and otherwise – are being attempted, the old conundrum comes to mind.
Why? Because despite all of the controversy surrounding Qatar 2022 – and think here of the switch to it being a winter event, the human-rights issues surrounding the workers who are building the infrastructure, and the corruption scandals that have engulfed top FIFA officials – it has not been enough to dissuade the game's governing body from tinkering.
They are now pushing for the Finals to be held every two years, instead of every four.
Chief proponent, FIFA's Head of Global Development, Arsene Wenger, argues the change would actually have the counter-intuitive benefit of helping ease congestion in the game through a streamlining of the qualification process.
The fact their concern for everyone's well-being would bring stacks more cash into the coffers of the world body may also be another of their considerations!
To be fair, viewed from afar, the plan would appear to offer a bit of a no-brainer. People love the World Cup, so doubling the number has to make sense.
Indeed, take any fan back to the end of their first World Cup, and give them a vote on whether they wanted to wait another two or four years until the next one, and the result would be a landslide for the quick fix.
Back then, I wouldn't have hesitated. And I say that as someone who can recall the car crash of Scotland at Argentina 1978, with all the associated horror of the open-top bus send-off at Hampden, followed by the belly flops against Peru and Iran.
Those games were no fun, but the memory of getting caught up in the magic of the tournament is still clear.
Of course, that does not mean Wenger's plan is the right thing to do.
While there are fans who would love to have Lionel Messi, Ronaldo and Co. on their TV screens more often than Coronation Street, even superstars need a rest.
Thanks to the introduction of new club and international competitions, elite players are already at the stage where they are meeting themselves coming back, due to their dizzying schedules.
Before returning to Premiership and Europa League action, Rangers trio Leon Balogun, Calvin Bassey and Joe Aribo are currently in the middle of World Cup qualifying action with Nigeria, which involves an 8,000-mile round trip.
Similarly, Celtic striker, Kyogo Furuhashi, is adding a similar amount to his air miles while battling for points for Japan against Saudi Arabia and Australia.
And all in an effort to get to Qatar, where football is a comparative novelty, and games will be played at a time when the thermometer hits 50 degrees Celsius, or 122 degrees if you prefer old money. FIFA say air-conditioning inside stadiums will be provided, and the well-being of their bank account didn't enter their thinking.
And their decision to send the Finals to the desert was fulfilling their duty to spread the beautiful game worldwide.
Let the fans deliver their verdict.
World Cups are special, and the fact they don't come along that often is part of what makes them so.
They offer a markedly-different experience to the usual Champions League fare fans can sate themselves on each and every season.
Arriving at four-year interludes, they provide personal life markers.
Watching the World Cup while still at school is a very different experience from watching it at work, or while on holiday.
Many will remember taking in certain Finals with partners, family members or friends, who were no longer around for the next one.
The names, faces and places will be different for each generation. But the experience of being introduced to something truly extraordinary will be largely the same.
It is a whole different ball game when your own country is taking part.
Go along as a fan, and the memories will likely stick with you for a lifetime.
Some, of course, are so good it does not matter how far away you are watching it. In fact, it adds to the experience.
Plenty of Scots would list the Finals of 1970 and 1986 as being among the greatest-ever, and Mexico is over 5,000 miles away.
Reducing travel by replacing the current series of short international windows with either one or two longer breaks is actually part of Wenger's plans call for the big switch.
It would, he says, help both cut player fatigue, and the game's carbon footprint.
Both are laudable objectives, deserving of being addressed.
But not in this way.
The World Cup is absolutely one of the very good things about the game and, as such, is not to be tinkered with.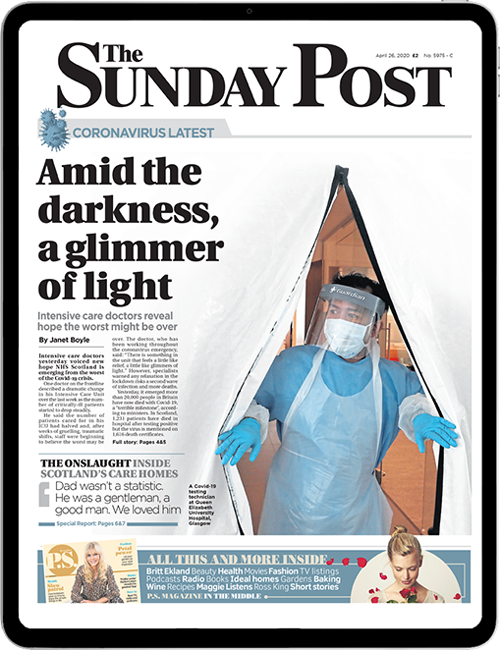 Enjoy the convenience of having The Sunday Post delivered as a digital ePaper straight to your smartphone, tablet or computer.
Subscribe for only £5.49 a month and enjoy all the benefits of the printed paper as a digital replica.
Subscribe