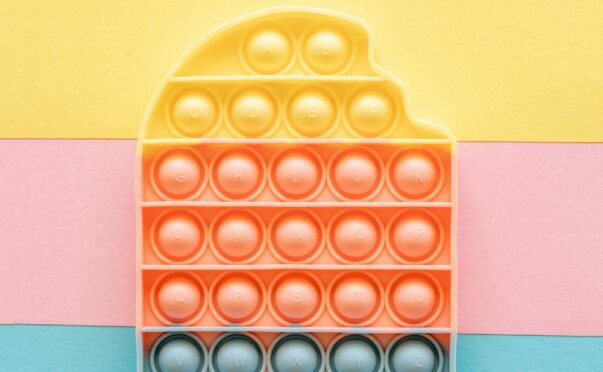 It has become one of the cliches of Christmas as expensive toys, gadgets and games lie ignored beneath the tree while those infuriating children play happily with the empty box and packaging.
This year, however, it will be more true than ever as experts predict one of the most sought-after gifts will be a sheet of silicone rubber that imitates bubble wrap.
Available in a range of shapes and sizes, from squares and circles to unicorns and butterflies, the Pop It is covered in uniform brightly-coloured domes which, when pushed, emit a popping sound.
Once one side has been fully pressed, the sheet can be flipped over and popped all over again, creating a never-ending cycle of satisfying sounds.
Produced in a myriad of styles costing as little as £1 but having been enjoyed in the millions by youngsters around the world, it's the latest in a long line of lucrative "fidget toys" that keep small hands busy.
Where the trend began
The trend arguably began in 2017 when the fidget spinner – a palm-sized toy with three arms that spin while held between two fingers – first took playgrounds by storm, and it was Glasgow-based wholesaler H Grossman Limited (HGL) that brought the devices to the UK market.
The vision of boss Martin Grossman, who inherited the long-running family business from his dad, sales of the whirring toys saw profits soar – so much so that now, five years later, they continue to be a core part of the company's business model.
David Mordecai, who took over as HGL's chief executive when Grossman retired in December last year, says cornering the market for "pocket money toys", particularly the fidget variety, has been hugely successful.
He said: "We are all about being first to market with these trends – we are known for it.
"The feedback we are getting is that the pop mat is going to be the main trend this Christmas, and we've already sold more than six million pieces this year. We don't know how far that will go into next year, but fidget products are never going away. We'll always sell them."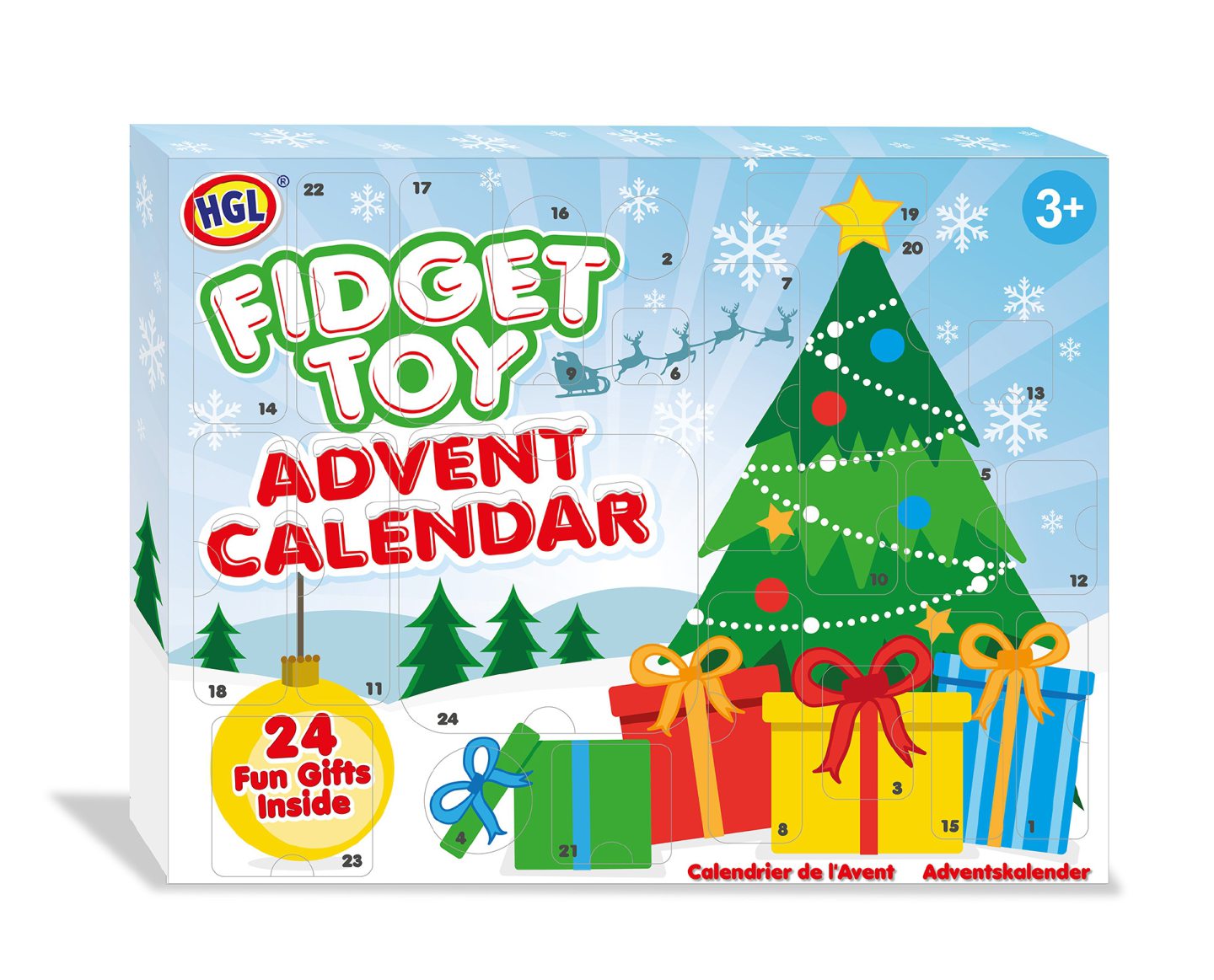 Mordecai admits identifying the next big trend in toys can be tricky, and he turns to his daughter to understand what he should consider buying next.
He continued: "Toy trends now are really driven by social media, TikTok in particular. I ask my daughter, who is 16, what toys are popular online and, in terms of the Pop It push mats, that's exactly what happened. I had sample images on my computer screen, she walked past and said, 'Dad, are you doing those?'
"I asked her why and she said they were all over TikTok. Well, that's all the information I needed."
Social media influence
In the world of social media, YouTube content creators and social media influencers can make or break a toy's popularity as youngsters look up to their favourite online stars. Understanding the latest fad can mean big business.
"On YouTube, fidget hauls, unboxings, reviews, challenges, tests and tutorials are taking over the platform," explained Johnnie Blue, social media manager at Glasgow-based digital marketing agency, Adeo.
"Plus, with the introduction of YouTube shorts – the platform's version of TikTok or Instagram Reels – there's a whole new audience discovering the joys of fidget toys in short-form content.
"People want to be a part of a trend, which is why products are so integrated within the content we consume daily. YouTubers and other social media stars who showcase these products often amass millions, sometimes billions, of views across their platforms and the consumer wants to be a part of that – or buy a small part."
Although YouTube was one of the internet's original social media platforms, like Mordecai, Blue also points towards one of the younger generation's newest and most popular sites as having a key influence on shopping trends.
TikTok was the most-downloaded app on Apple's App Store in 2018 and 2019, and its artificial intelligence algorithm is considered one of the most well-developed of any social media platform.
By providing users with content that they are drawn to, but wouldn't necessarily search for, trends have the potential to quickly go "viral".
He continued: "TikTok is the cultural zeitgeist and trend output for the youth of the day, and there is a massive section of the platform dedicated to satisfying fidget toys.
"We all remember when it was rare to not see a fidget spinner on someone's finger a few years ago, but Pop Its, Pop Bubbles and other gadgets are well and truly bringing the trend back.
"For some, it's tapping into the ASMR market but for others, it's simply a way to discover new ways to keep your hands busy or anxieties at bay. Basically, they are an alternative to the classic pen clicking, nail biting and ring spinning – minus the annoying noises and bitten nails.
"There are over 14.4 billion views under #fidgettoys on TikTok – and having just celebrated one billion users, and boasting such a smart algorithm, the platform truly knows when the next trend is on the rise.
"It's a massively fast-paced platform, so trends are becoming hugely oversaturated increasing quickly."
Can they be beneficial?
Fidget toys were originally developed for children with learning and attention difficulties before reaching the wider market, with The Economist newspaper reporting that at least 19 million spinners were sold in just six months at the height of their popularity in 2017.
While social media may bring products to the attention of children, author and play expert Therese Hoyle says the "soothing" nature of such tactile toys contributes to the cycle of "crazes" which quickly spread through schools.
What's more, she says that although some schools do end up banning children from bringing in their own from home, the gadgets can be beneficial for concentration, which is another part of their appeal.
"A lot of children can be very fidgety, particularly younger children in school," explained Hoyle, a former teacher who now works with education settings to create "positive playtime" programmes. "Psychologically, if they're in a stressed or anxious state, playing with a fidget toy can help connect that frontal cortex part of their brain.
"When I used to teach, and children were getting anxious and maybe a bit off task, I would give them marbles to sort out into different cups. They would have to put all the red in one cup, green in another, blue in one more and so on. It just helps them think much more easily."
With toy shops currently filled to the brim with multi-coloured Pop Its ahead of the busy Christmas season, Mordecai is already onto finding the next big thing. And how will he do it?
Laughing, he said: "I'll keep asking my daughter!"
---
 Toys might help anxiety but autism? We don't know
Fidget toys appeal to all ages but for different reasons, according to Dr Elena Touroni, a consultant psychologist and co-founder of The Chelsea Psychology Clinic.
She said: "They're appealing to children as they occupy their hands, which can help them focus their attention. For adults, they're appealing because they offer distraction, helping to move the mind away from any worries."
However, despite being marketed as beneficial for those struggling with conditions including ADHD and autism, scientific research remains inconclusive, and Touroni is cautious about the findings.
She said: "There is no direct research that shows they are helpful for those with ADHD and autism. It's only that we can infer that they may be helpful as evidence shows they can be help with attention. There is also some evidence that they can have a calming effect and help with anxiety, too."
Play expert Therese Hoyle says that although being able to keep their hands busy with sensory toys can be soothing for children, the appeal is probably much simpler.
She said: "With the Pop It, it's something they can do with their friends, so there's a social or competitive element, too – how many bubbles can I pop in one minute, that kind of thing. It's definitely a collectible and has that group culture element. If your friends are doing it, you want to do it too.
"Quite a lot of schools actually do have baskets of fidget and sensory toys in the classroom, although most schools I work with would suggest children don't bring their own in. It can create a bit of, 'This person has something and I don't', which puts pressure on families.
"However, they do get into bags and lunch boxes anyway."
Unboxing clever: Nine-year-old toy-tester is YouTube high-earner
In 2020, YouTube's overall highest earning contributor was nine-year-old Ryan Kaji, who started his online career reviewing children's toys in 2015.
The American youngster earned £22 million from his videos and spin-off product line from June 2019 to June 2020, having gathered 30.6 million subscribers and 12.2 billion views.
His "unboxing" videos have become particularly popular, and are exactly as they sound – Kaji simply opens new boxes of toys and talks about what he finds.
Kaji's "fidget spinner challenge" video, for example, has been watched by 16.8 million people, while another exploring his "Pop It fidget toys collection", posted in July this year, has been viewed by five million people so far – and counting.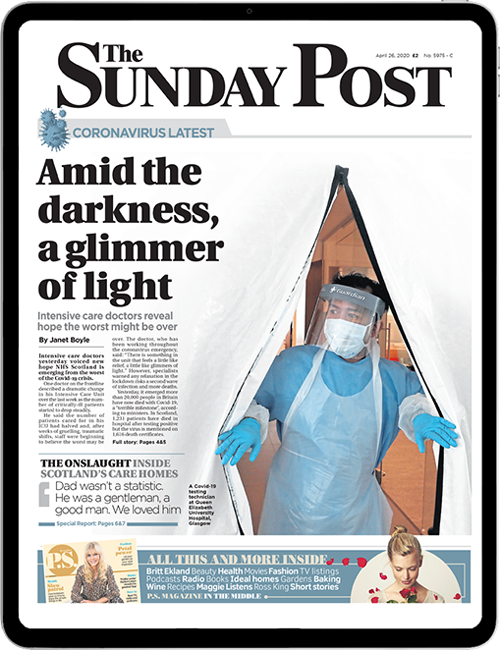 Enjoy the convenience of having The Sunday Post delivered as a digital ePaper straight to your smartphone, tablet or computer.
Subscribe for only £5.49 a month and enjoy all the benefits of the printed paper as a digital replica.
Subscribe