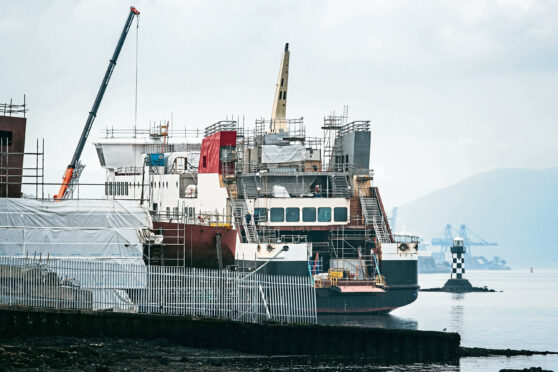 Police Scotland must demonstrate its independence from the Scottish Government by investigating the missing paper trail leading to Scotland's ferries disaster, Jack McConnell said yesterday.
The former first minister was speaking after the national force was formally asked to investigate after the Scottish Government failed to produce key documents showing who sanctioned the disastrous contract to build two ferries for CalMac that has been plagued by delays and soared over budget.
Former SNP deputy leader Jim Sillars has now written to chief constable Iain Livingstone asking him to order a full inquiry into alleged "misconduct in public office" to investigate "possible criminal actions taken by individuals in the Scottish Government administration" over the missing documents.
Mull islanders: Ferry owners wanted to steer us off course during a sham consultation
The auditor general revealed last month how there is apparently no written record for why the contracts were agreed, against expert advice, without industry-standard financial guarantees.
Yesterday, McConnell, a former Labour first minister, said: "These are lifeline ferries. Not a luxury but vital for islanders. It seems someone in the SNP government has broken the law. Either deliberately to cover up this shambles or through incompetence.
"It is time to challenge this culture of poor governance in Scotland. Police Scotland need to demonstrate their independence by taking this seriously."
First Minister Nicola Sturgeon has voiced regret that some documents cannot be found but said hundreds of pages of documentation have been released which illuminated the 2015 decision to award the £97 million contract to the Port Glasgow yard, which was owned by tycoon Jim McColl. The contract was signed despite CMAL, which owns CalMac's ferries and infrastructure, raising concern about the lack of a full refund guarantee, a standard safeguard.
No ferries, no fuel tanks: Work still to start on the liquid gas bunkers meant to have been ready this year
The two ferries have so far cost £250m, with some experts estimating costs to climb to £400m, and are five years late as islanders endure an ageing fleet and unreliable service.
The loss of crucial documents explaining the process may, according to Sillars, constitute "misconduct in public office", where an office holder breaches their duties, and drew attention to the Public Finance and Accountability (Scotland) Act 2000, the Freedom of Information (Scotland) Act 2002 and the Public Records (Scotland) Act 2011, which he says places on the Scottish Government a statutory duty to implement a records management plan and ensure all records of government decisions are safely stored.
He said: "There are three acts of the Scottish parliament which place a solemn duty on accountable officials and ministers to minute key decisions, and to safely store the documents recording who was there, the subject matter, and the decisions taken. It is inconceivable that was not done by a professional civil service and ministers with long service in government. Indeed the first minister confirms that there was a written record taken.
"Where are the documents? Who was responsible for placing them in the records? Why, among all the documents relevant to this fiasco are these ones, about who made the contract decision, not to be found?
"These are the questions that should fall now to the police to find the answers, given that in Scots common law the crime of misconduct in public office is there to protect the public interest when those in a public administration fail disastrously to fulfil their duties."
The Scottish Government said this would be a matter for Police Scotland to consider. Police Scotland said it had received correspondence and would respond in due course.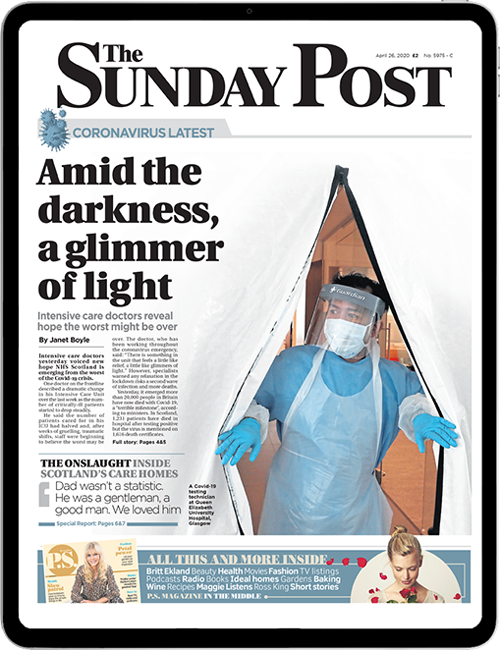 Enjoy the convenience of having The Sunday Post delivered as a digital ePaper straight to your smartphone, tablet or computer.
Subscribe for only £5.49 a month and enjoy all the benefits of the printed paper as a digital replica.
Subscribe