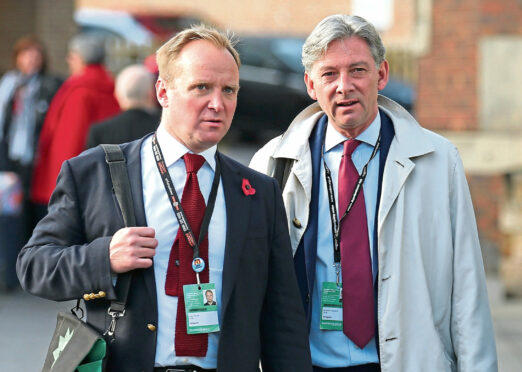 Political negligence is to blame for the demise of Scotland's industrial base, according to the leader of one of the country's biggest trade unions.
GMB general secretary Gary Smith blames the failure of Scotland to win work on multi-billion pound offshore wind projects on the lack of an industrial strategy by a succession of governments since devolution in 1999 and said it was "utterly shameful" that the owners of CalMac's ferries were scouring the globe for secondhand boats.
Smith said: "In part it's due to political negligence and it's due to the political class in Scotland.
"By and large, they have not given a lot of thought to economics and how we create value in the economy. One of the reasons we created devolution was to rebalance the economy, and in that regard it has failed."
We told last week how, while passengers waited up for three weeks to travel by ferry due to social-distancing reducing capacity, Caledonian Maritime Assets Ltd had failed to buy any of the 133 vessels looked at over the past 18 months.
Two new ferries, MV Glen Sannox and the unnamed Hull 802, are being built at Ferguson Marine at Port Glasgow but are three years overdue and £130 million over budget.
Smith said: "We have a huge demand for ferries but we have allowed our shipbuilding industry to be so run into the ground that we can't even produce for our own needs.
"It is a point of utter shame for Scotland and it is symptomatic of the failure to plan for the economic needs of the country. The failure to have an industrial strategy is writ large with the ferries fiasco.
"We should have a state-of-the-art industry that is a global centre for shipbuilding. Scotland could be awash with highly skilled work, creating tens of thousands of apprenticeships, and our coastal communities should be booming.
"But I'm afraid the politics of Scotland is utterly divorced from the reality of the needs of working-class communities.
"And if we don't have a wealth-creating economy, we're going to continue to struggle to fund our public services."
Smith, who was the GMB's Scotland secretary before being elected the union's top official in June, said that Scotland needed better quality politicians and more capable leaders.
He said: "We used to produce big players in football and big-thinking politicians in Scotland, but we're lacking both desperately at the moment.
"What we don't need is another review, another research paper. If headlines were highly skilled jobs, the country would be booming. We need less time spent on spin and more on planning and creating real jobs."
Scottish ministers predicted in 2010 that multi-billion pound offshore wind projects would lead to 28,000 new jobs within a decade, but fewer than 2,000 have been created.
Smith said: "COP26 is coming to town and there is going to be a lot of hot air about green jobs.
But increasingly Scotland is seen as a blueprint on how not to deliver a green jobs revolution.
Caithness was promised renewables jobs after Dounreay was wound up but they never arrived, we saw what happened to the BiFab yards in Fife, and we have the ferries debacle where islands communities depend on them for their survival but we allowed our commercial shipbuilding industry to be run into the ground.
"We're now in this ludicrous position where we can't service the islands, we can't get tourists and we can't properly support those communities. It is staggering and is a consequence of a failure to plan."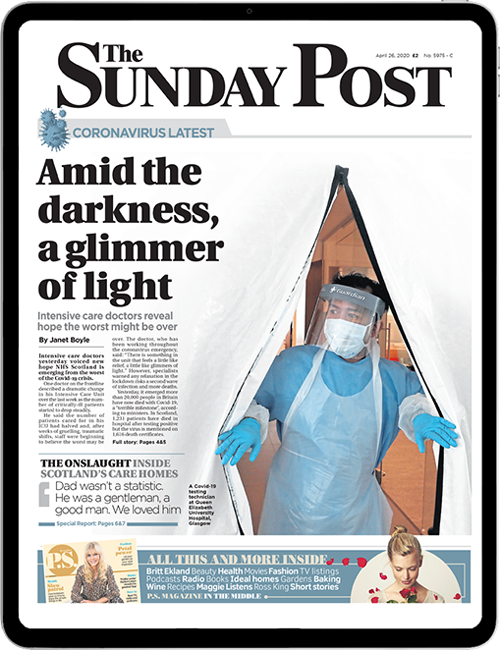 Enjoy the convenience of having The Sunday Post delivered as a digital ePaper straight to your smartphone, tablet or computer.
Subscribe for only £5.49 a month and enjoy all the benefits of the printed paper as a digital replica.
Subscribe