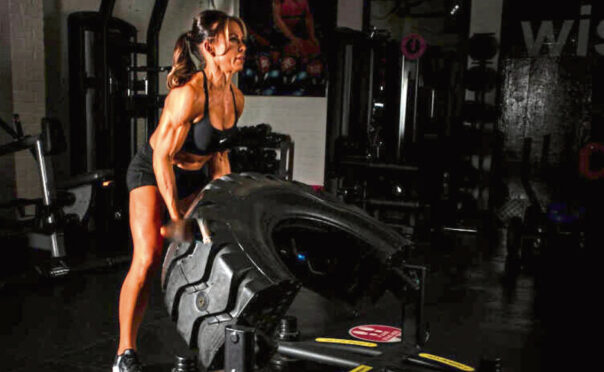 How do you feel when you walk into the gym? Confident, determined and strong? Or shy, hesitant and intimidated?
Many gym-goers will admit to feeling nervous as they approach the weights or try a new workout for the first time, but research has found "gym-timidation" affects more than a quarter of women, with only 7% feeling totally comfortable in gym settings.
According to polling by underwear brand Hunkemöller, 61% of respondents said they would prefer to work out in female-only spaces, with 17% admitting they felt intimidated by the equipment, and 16% saying nervousness came from a lack of knowledge about exercises and form.
In contrast, just 16% of men said they felt intimidated by the same public spaces.
Joanna Dase, fitness expert for women's health and fitness club Curves, says women prefer workout settings that place emphasis on support, rather than competition, so it's no wonder female-only spaces are preferred by most.
"Women, typically, enjoy working out in a place where women have similar goals and they won't feel judged," she explained. "Plus, it's encouraging to see other women with similar circumstances – maybe lifestyle, health and hormonal challenges unique to women – stick to a programme despite all the pressures they might have in their lives, and actually start to see meaningful results. Camaraderie tends to build, so women-only spaces really are becoming more popular."
Although female-only gyms have been popular for generations, there has been a marked increase in their use in the past five years, something experts say has been fuelled by both a rise in women becoming personal trainers – a 17% increase since 2016 – and the widespread nature of harassment in mixed settings.
At the end of 2021, a "Gym-timidation Report" conducted by OriGym, found six in 10 women have felt harassed in the gym by a man, while two in five admitted to avoiding workout spaces because men make them feel uncomfortable.
Personal trainer (PT) Alanna Park, who owns fitness club Miss Fit, in Kirkintilloch, Glasgow, agrees many women feel safer in same-sex environments. She believes female gyms are becoming busier post-pandemic as people try to regain the confidence that has been "totally shattered" by lockdowns and everyday stress.
She said: "When you're in a female environment, you do feel more comfortable. I've had girls tell me that before they came to Miss Fit, they always wore make-up to the gym, always had their hair done. Now, when they come to class they say they are lucky if they wash their face!
"And it's not like the days when they went to a normal gym and just ticked the boxes – with us, they work hard.
"For our early morning bootcamp, we put the main lights off and turn on disco lights. The only person that can see them is me, so they really just go for it. It doesn't matter if you've been going to the gym for 20 years or if it's your first class, everyone works to their own level."
What's more, Park says, women-centred settings can improve calories burned, not just confidence, as female PTs know, more personally, the challenges faced by clients.
She continued: "With being a mum myself, I knew when my kids were younger I didn't have an hour and a half to go to the gym. I was lucky if I had half an hour, so all our classes are 30 minutes – and in that time it's an intense workout.
"Plus, male PTs won't necessarily know that when it's your time of the month, you might be more sensitive, you might bruise more easily, and you're maybe not quite as energetic. We know all this, and we can change the workout to suit.
"What's more, I've had two C-sections and a half hysterectomy, so I know how to make people feel comfortable because they know I've been through the same experience."
Post-pandemic, Dase says Curves has seen a similar boom in membership, particularly from new sign-ups.
She said: "The key thing is finding somewhere that you're going to feel comfortable because, if you're comfortable, you're more likely to stick with the routine. We know any kind of results – whether focused on mobility, wellness, health, weight, or whatever – are only going to appear if you stick with the programme.
"The message I would love to give women is we always think we don't have time. We run around doing everything for everyone else, but if we can just stop and take that 30 minutes for ourselves, say, three times a week, we actually will protect our health, wellness and fitness. That puts ourselves, not only in a better place to give now, but also protect ourselves so we can continue to give and do what we want to do long term."
Park added: "We encourage each other. If someone lifts a heavier weight, we all celebrate. If someone manages to do a press up on their toes, everyone praises the person.
"When people have lost their self confidence, hearing that one nice comment can make their day."
Squat's up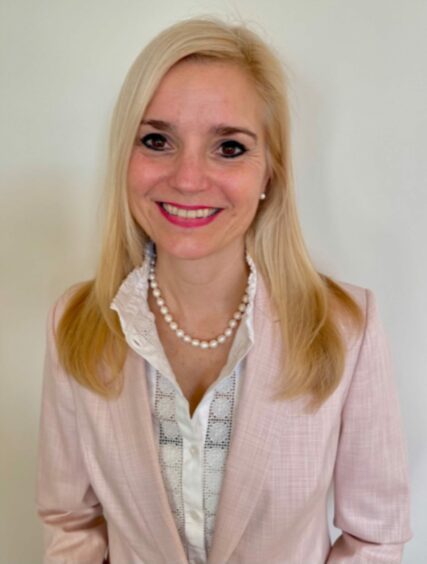 Lifting weights has, traditionally, been seen as workout more suited to men, but Joanna Dase says more women should step below the squat rack if they want to boost not just their appearance but also their health. Dase says it's important that any workout combines the three elements of fitness – strength training, cardiovascular and flexibility – to be effective.
However, strength training is particularly vital for women as they get older. She explained: "As we get a little bit older, the key things that strength training can give us is increased metabolism. Not only can strength training protect our metabolism, it also can improve or protect the density of our bones, which is a big one for women, who can suffer with osteoporosis."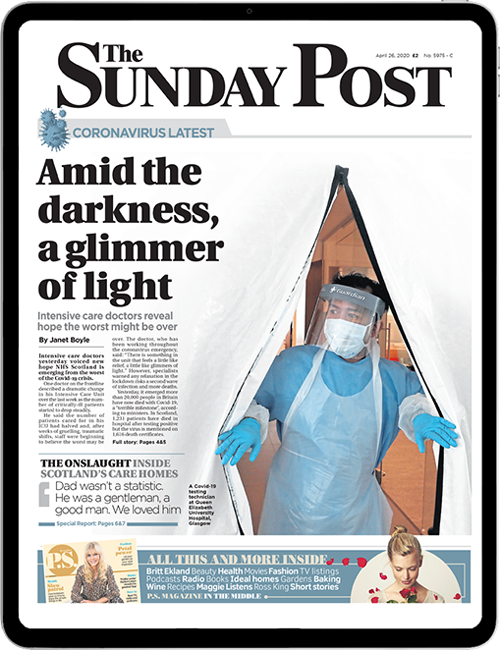 Enjoy the convenience of having The Sunday Post delivered as a digital ePaper straight to your smartphone, tablet or computer.
Subscribe for only £5.49 a month and enjoy all the benefits of the printed paper as a digital replica.
Subscribe